3 DIY Zine Ideas You Can Try at Home (Free Template!)
HAY, how art you? I've been thinking of making these DIY zines for a while, and I finally got down to doing it this week! After the DIY session, I really wished that I had done it sooner; it is a really fun and easy creative craft project. All you need is a piece of A4 size paper to get started. Scroll down for more information as well as three simple DIY zine ideas! 
DIY Zine Ideas – Video Tutorial & Process
This article is also available in video format here: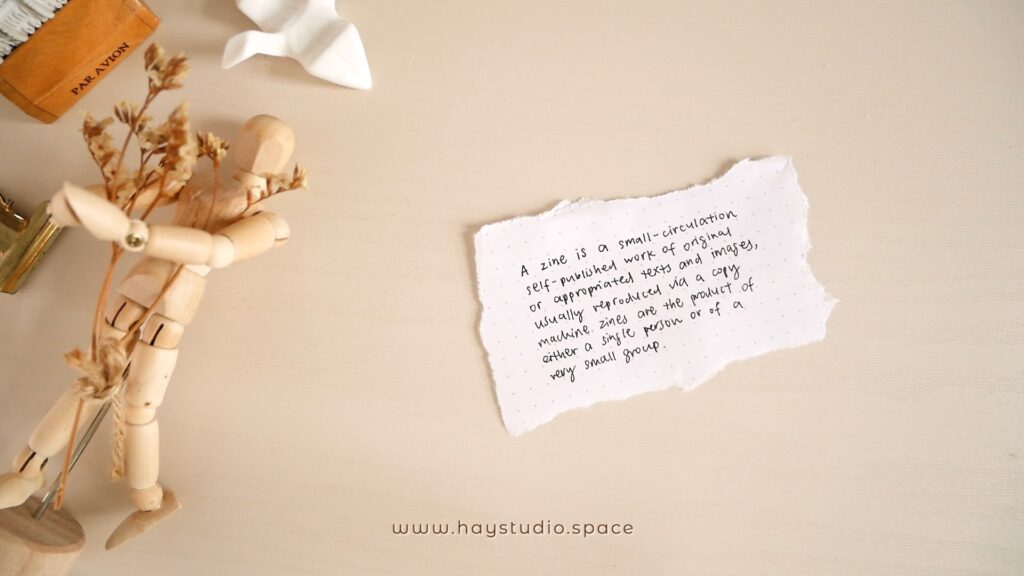 According to Wikipedia, a zine is a small compilation of words and pictures, which can be original or adapted. It can be easily produced with a copier machine and is usually made by a solo person or a small group. 
I love all things mini, so I was intrigued by the idea of making a mini magazine on my favourite topics.
How to Fold an A4 Size Paper into a Zine
The easiest way to make a zine is by folding an A4 size paper into an eight-page mini booklet. 
Step 1: Fold an A4 size paper into eight equal sections.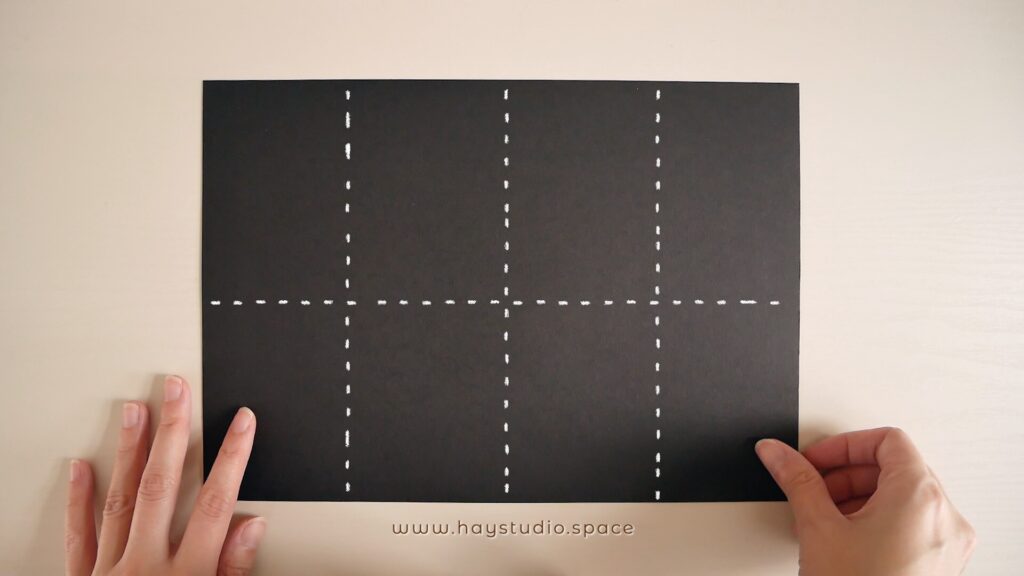 To start, grab an A4 size paper you would like to use for the zine. You can use regular printer paper, kraft paper, or even coloured paper. Fold it into eight equal sections. 
Step 2: Cut a slit across the middle.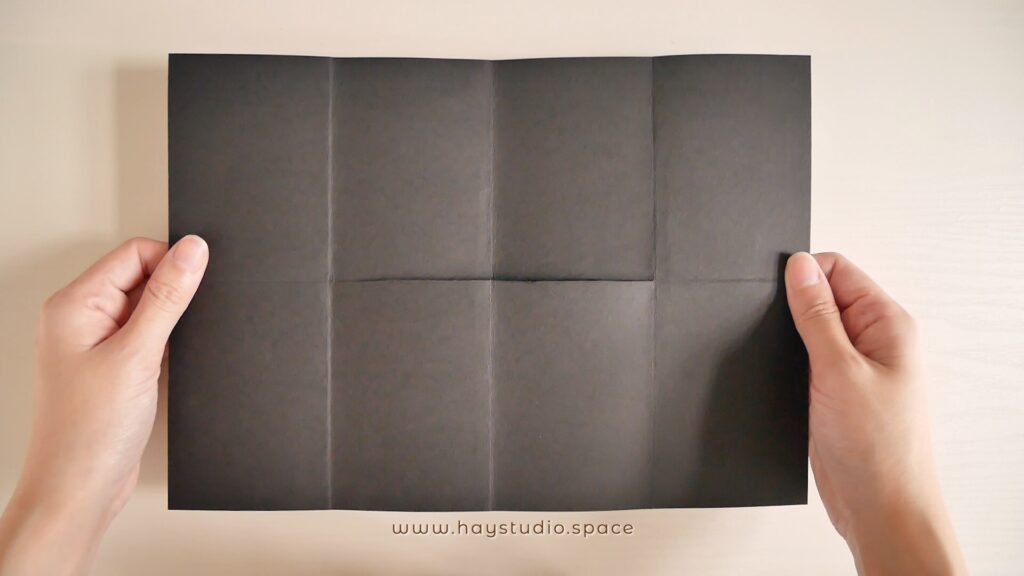 Once the folds are made, fold the paper into half (A5 size), and cut along the centre crease. It is a little hard to explain in words, so you can watch this part of my video tutorial for a  demonstration. 
Step 3: Fold the paper into a zine booklet.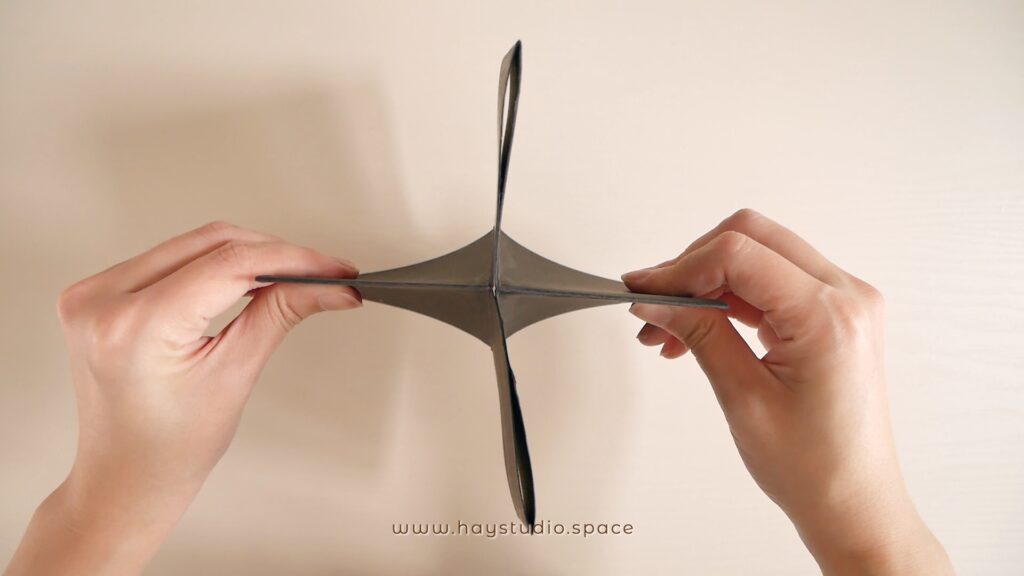 Fold the paper into half lengthwise. Push the sides inward until you see a plus sign from the top view. Then, flatten all sides to create a booklet.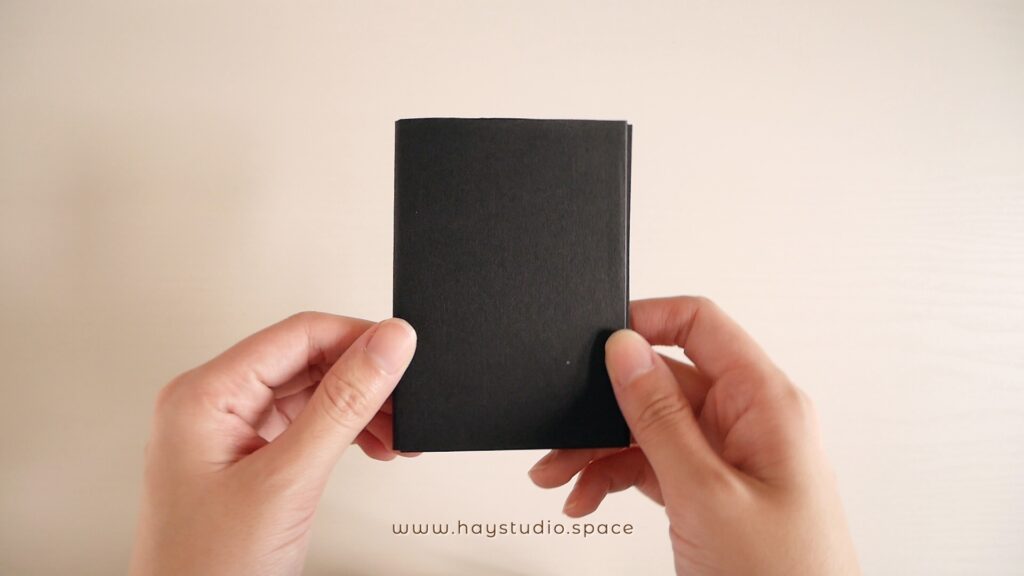 And that's how you fold a zine!
DIY Zine Ideas – #1: Favourite Book Quotes
For the first zine idea, you can make a compilation of your favourite book quotes. 
I picked out six of my favourite quotes from Austin Kleon's Keep Going and printed them on vellum paper. Then, I pasted the quotes on each page of the zine, and decorated the pages using materials like coloured papers, stickers and washi tapes. 
Since the pages are very small, it does not take much effort or time to get the zine done. It is also a good way to use up scrap materials.
If you love content related to books and quotes, you may be interested in the following articles: 
DIY Zine Ideas – #2: Floral Doodles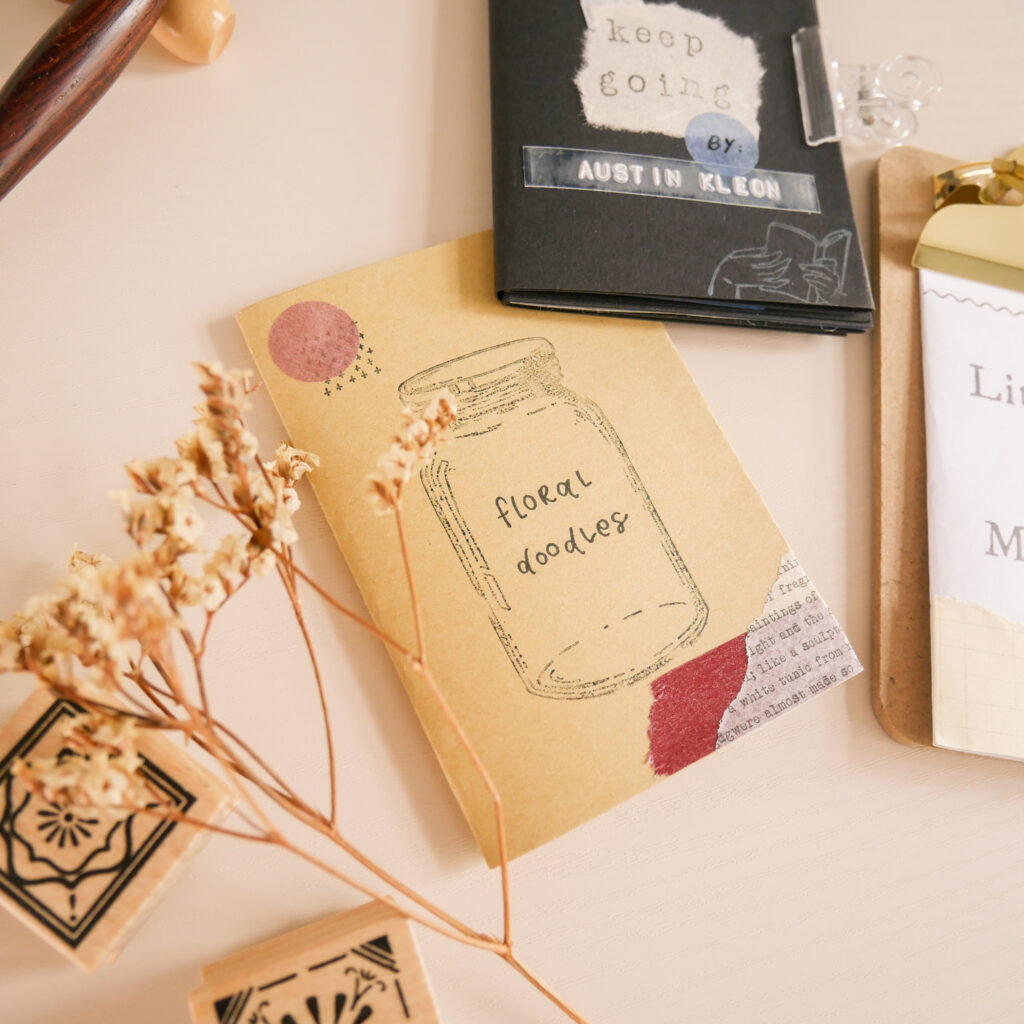 The second zine idea is making a little library of your favourite doodles. 
I love this YouTube tutorial showing how to draw six different flowers in a very simple but pretty style. The doodles look really cute on kraft paper too, and I can totally imagine this zine as a desk decor!
DIY Zine Ideas – #3: Motivation Zine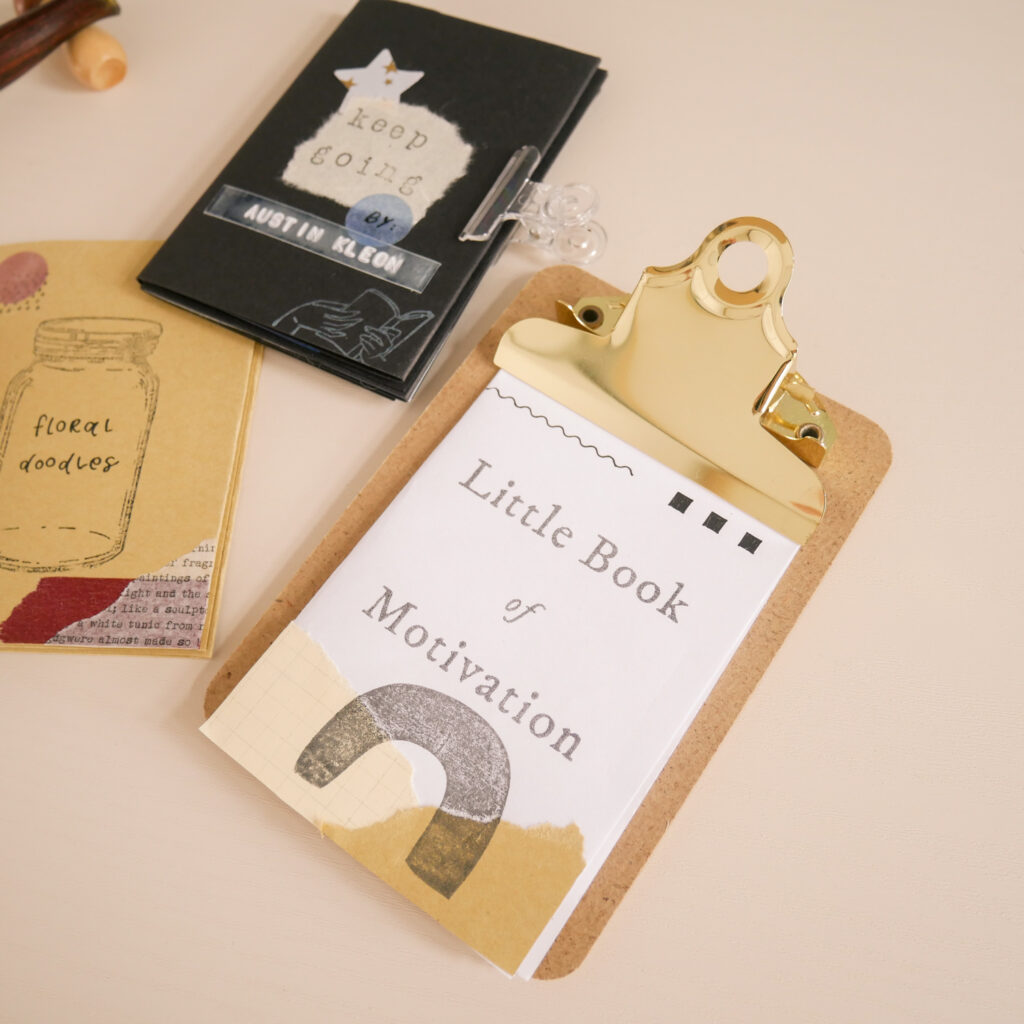 The last zine idea is a compilation of inspiring ideas. I call mine a little book of motivation (which I foresee I'll need to read very often, haha). 
There are quite many words involved for this one, hence, I did the typing and layout on Photoshop, before printing it on regular printer paper. As my printer can only print in black and white, I decided to add colours by collaging with stamps and various textured papers. 
If you intend to design your zine digitally too, you can refer to the following layout:
Download the zine template (png file) here!: Free Zine Template by HAY studio
Subscribe to my YouTube channel for more DIY ideas! Check out these videos for some inspiration:  
Disclaimer: Some of the links above are affiliate links, meaning I earn a small percentage of commission via those links, but it doesn't cost you anything extra!
Enjoyed this post? Spread the joy!
☆ Pin this image to help this article reach more people. ☆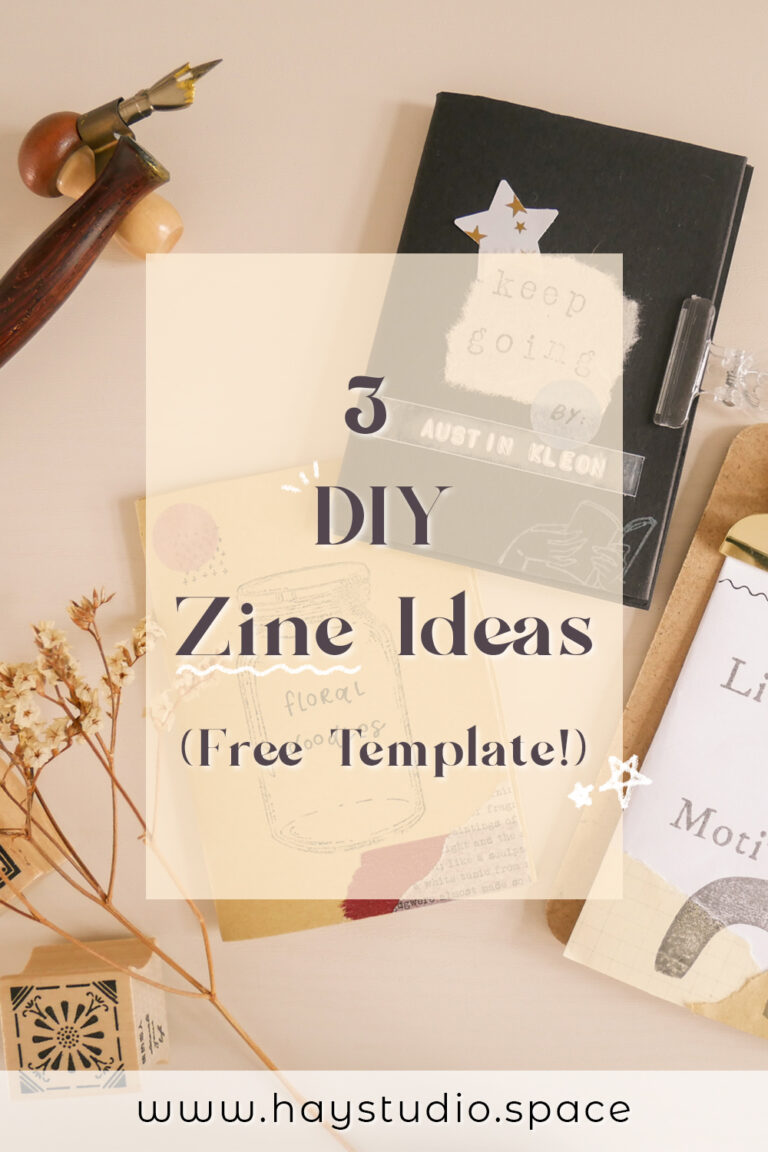 Clicking On These Helps Me Pay My Bills...