Easy DIY Envelope Craft under 5 Minutes (Free Template)
HAY, how art you? The world is being digitalised more and more each day. This makes me wonder, will paper envelopes become obsolete one day? There is something precious about the process of sealing a card or letter in an envelope, writing the postage address, affixing the stamp and sending it at the post office. This month, I decided to design a few printable envelope templates. These are smaller in size –  which make them perfect as embellishments on journal spreads, and storing tiny stickers, craft supplies or a secret note-to-self. Scroll down for the download link for this free printable and to read more about this easy DIY envelope craft!
DIY Envelope Craft Template Design Video
Get a glimpse of the design process of these templates in the following vlog video:
DIY Envelope Craft – Supplies You'll Need
DIY Envelope Craft – Easy Steps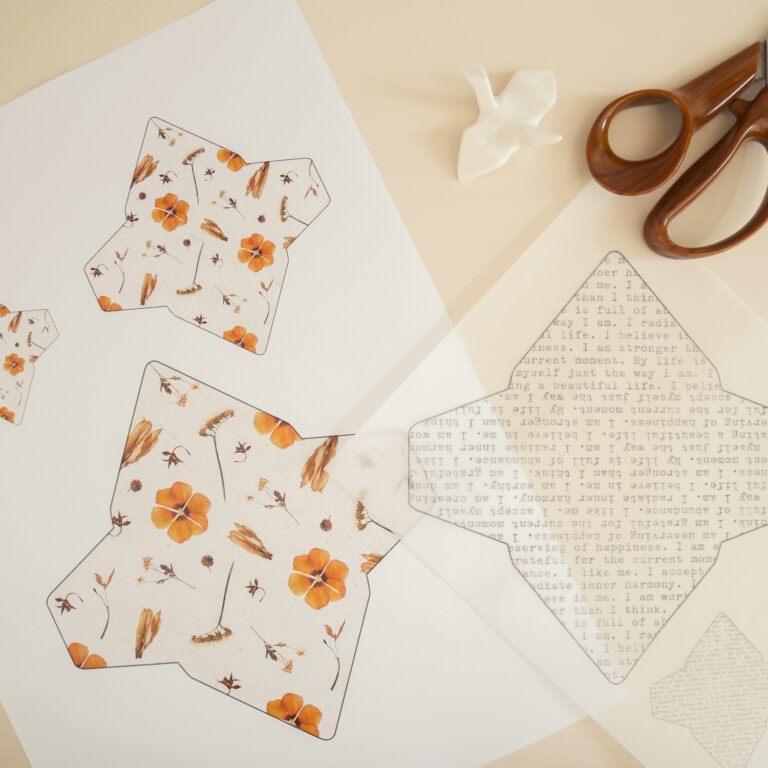 Step 1:
Print out the free templates on paper of your choice.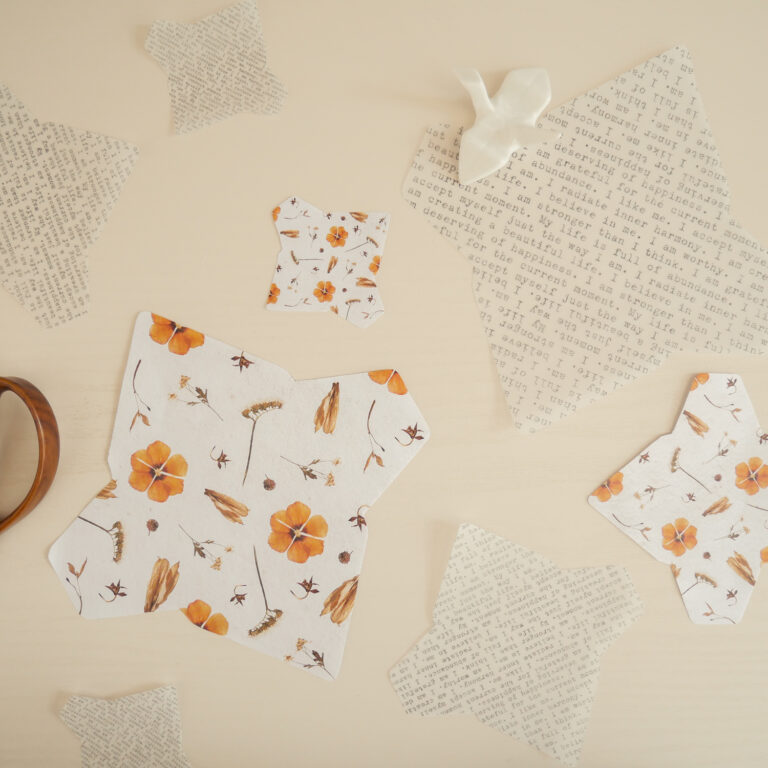 Step 2:
Cut away the outlines to get the templates.

Step 3: 
Fold the four flaps inward with the blank side facing up, and the side with design facing down. 
Step 4: 
Apply glue along the diagonal edges of one of the triangular section.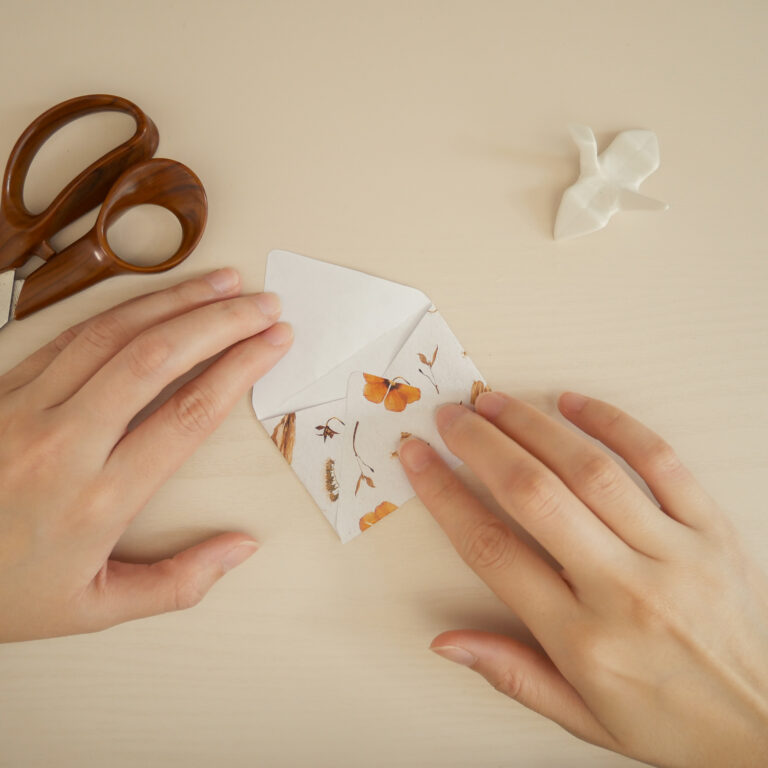 Step 5: 
Fold the non-triangular sides inward first, and paste the triangular section with glue on them. 
Step 6: 
Seal the top flap, or leave the envelope unsealed to keep your little trinkets!
DIY Envelope Craft – Four Printable Templates
There are four designs in this printable – blank, pressed florals, grid and words of affirmation. This high-resolution PDF file is designed for print on A4-sized paper and include three  envelope sizes. 
Click the link below to download the printable template:
Subscribe to my YouTube channel for more DIY and craft content! Check out these videos for some inspiration:  
Disclaimer: Some of the links above are affiliate links, meaning I earn a small percentage of commission via those links, but it doesn't cost you anything extra!
Enjoyed this post? Spread the joy!
☆ Pin this image to help this article reach more people. ☆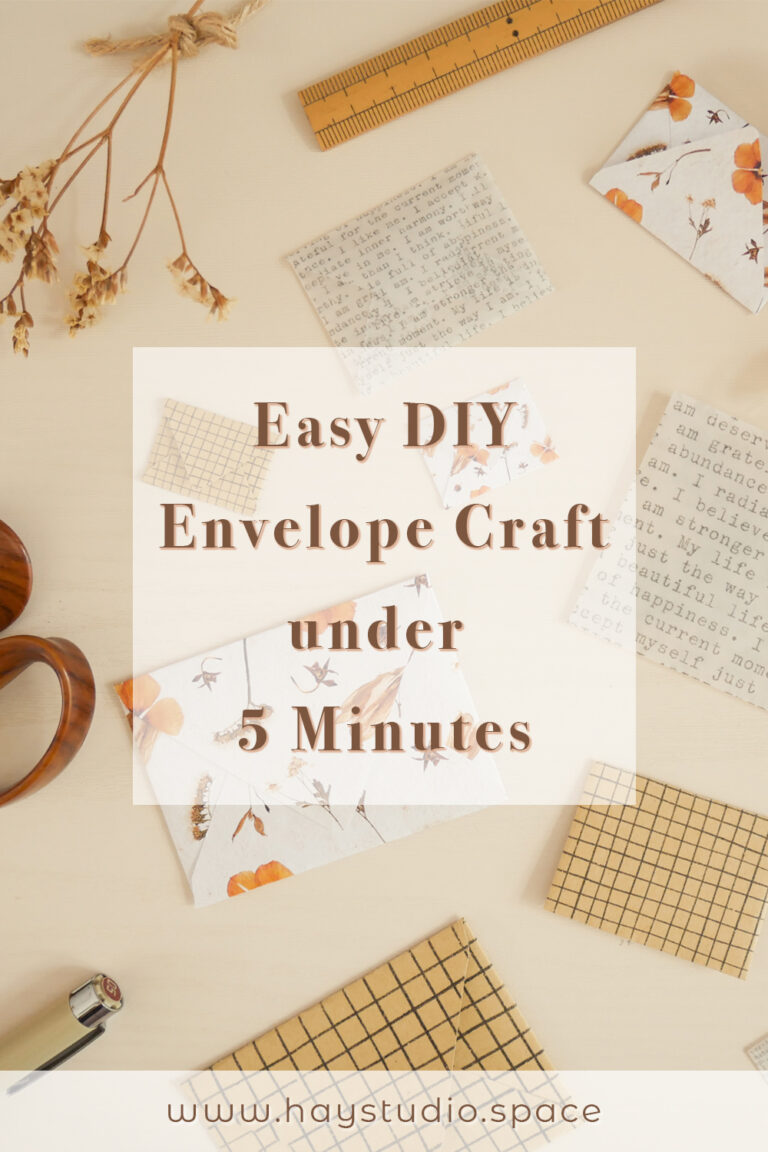 Clicking On These Helps Me Pay My Bills...