Vintage Collage Bullet Journal Setup (Free Printable)
HAY, how art you? For July, decided to set up my bullet journal collage-style, in a neutral colour palette consisting of beige, brown and black. I also designed a set of vintage-inspired labels to go along with the theme! Scroll down for the video process of this bujo setup, photos of the spreads, and link to the free printable. 
Check out the following video to watch the setup process:
Vintage Collage Bullet Journal Setup – Cover Page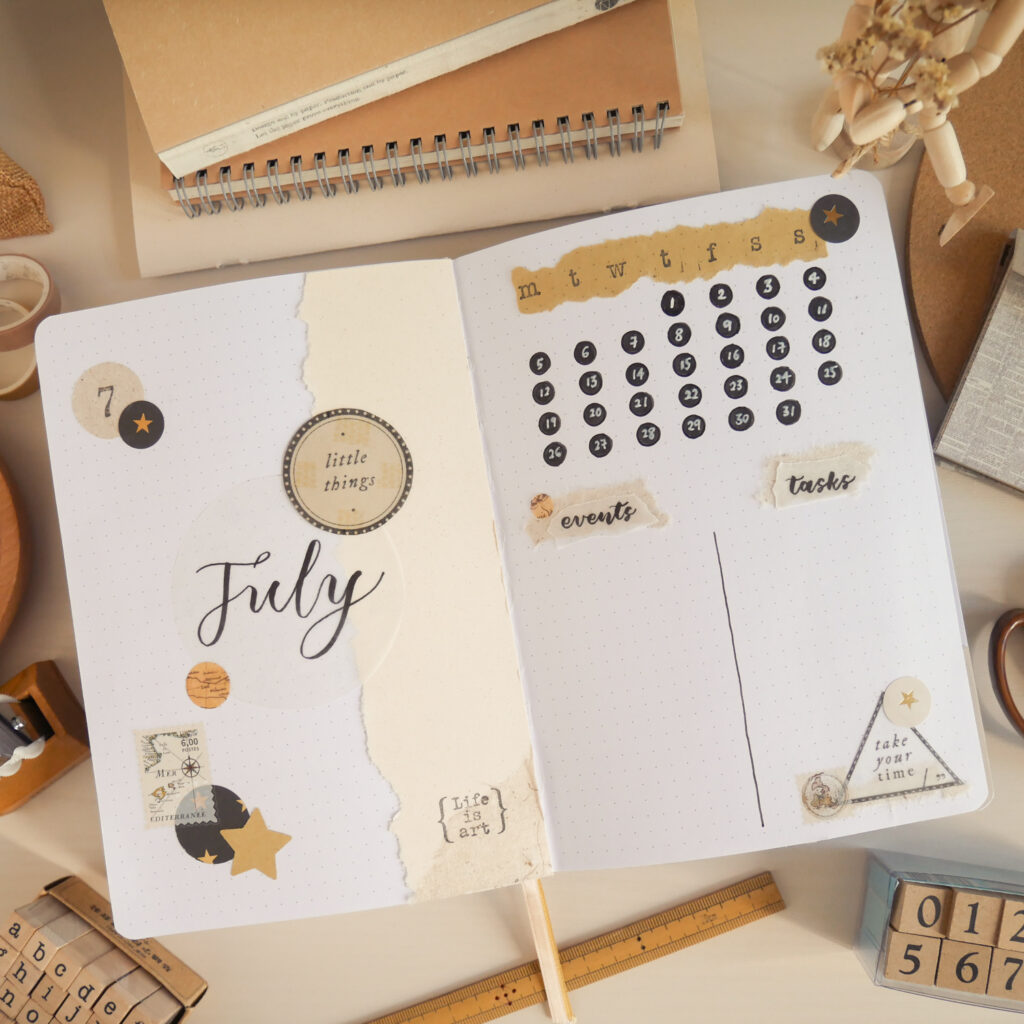 The cover page is quite minimal, put together with papers of different texture, stickers, and stamps. The round label that says "little things" is one of the free printable labels, which you can download here.
Vintage Collage Bullet Journal Setup – Monthly Log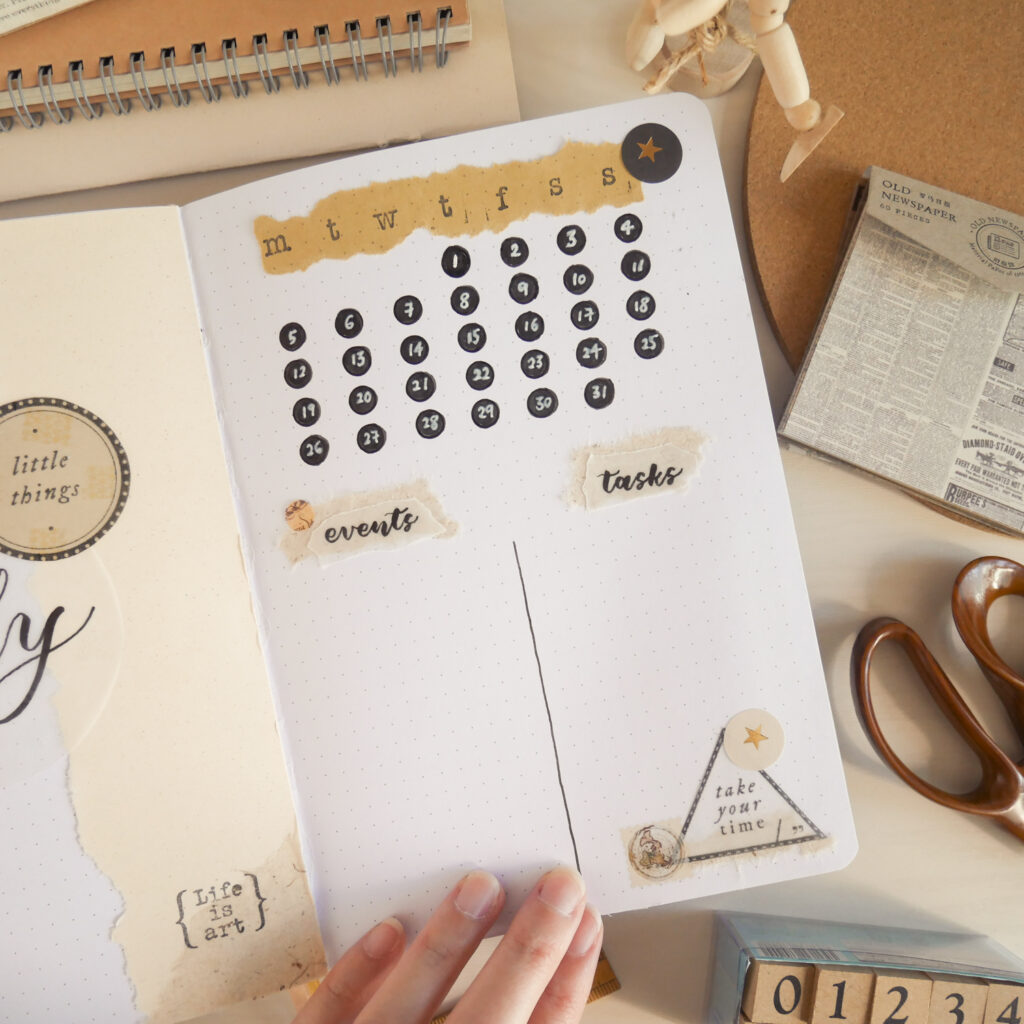 The monthly log consists of a calendar view on top with two columns for events and tasks below.
Vintage Collage Bullet Journal Setup – Supplies
Check out some of these stationery supplies to recreate this vintage collage setup! The full list of links is in the description box of the video process on YouTube.
Vintage Collage Bullet Journal Setup – Weekly Dutch Door Spreads
It's my first time making Dutch door style weekly spreads! I really love how the collages turn out on both sides. My favourite part is the kraft paper to-do list pocket.
Free Journaling Printable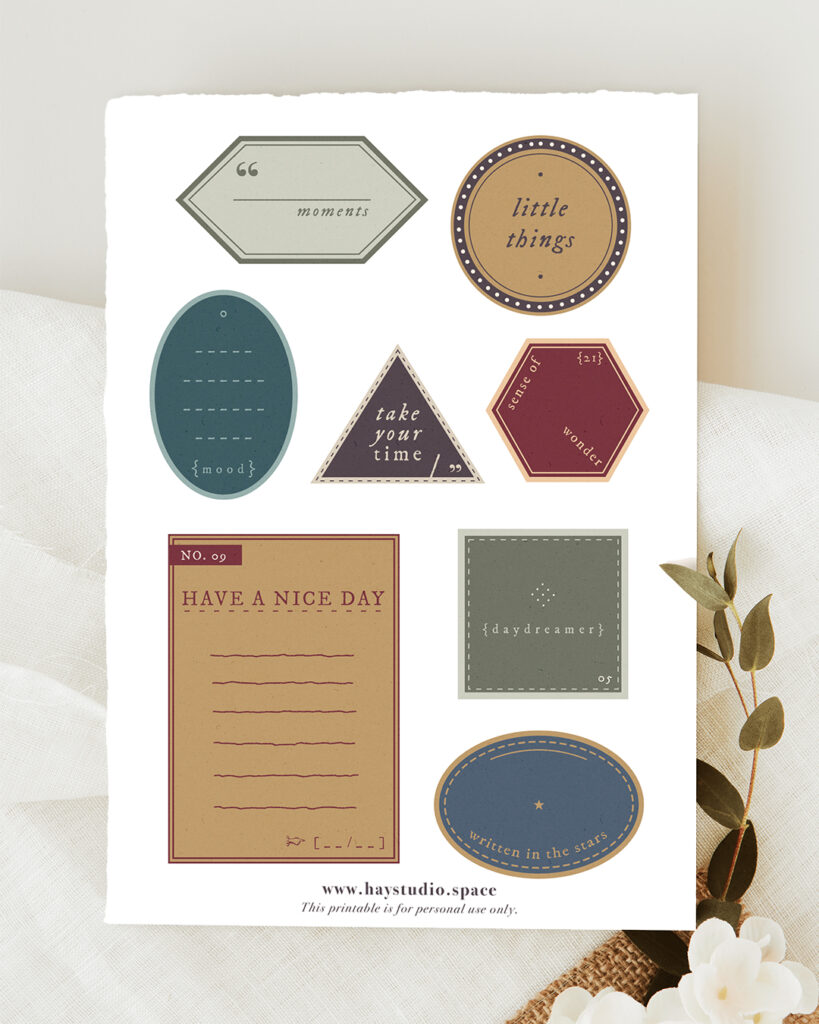 I printed the black and white version of these vintage labels on vellum paper, and used them for this bujo setup. To download the high-resolution PDF file of this free printable, click the link below:
More Bullet Journal Ideas
Subscribe to my YouTube channel for more bullet journal setups! Check out these videos for some inspiration:  
***
 If you enjoyed this article, share the love with your bujo pals! To stay updated on future blog posts, subscribe here. 
Related articles, videos and resources:
Disclaimer: Some of the links above are affiliate links, meaning I earn a small percentage of commission via those links, but it doesn't cost you anything extra!
Enjoyed this post? Spread the joy!
☆ Pin this image to help this article reach more people. ☆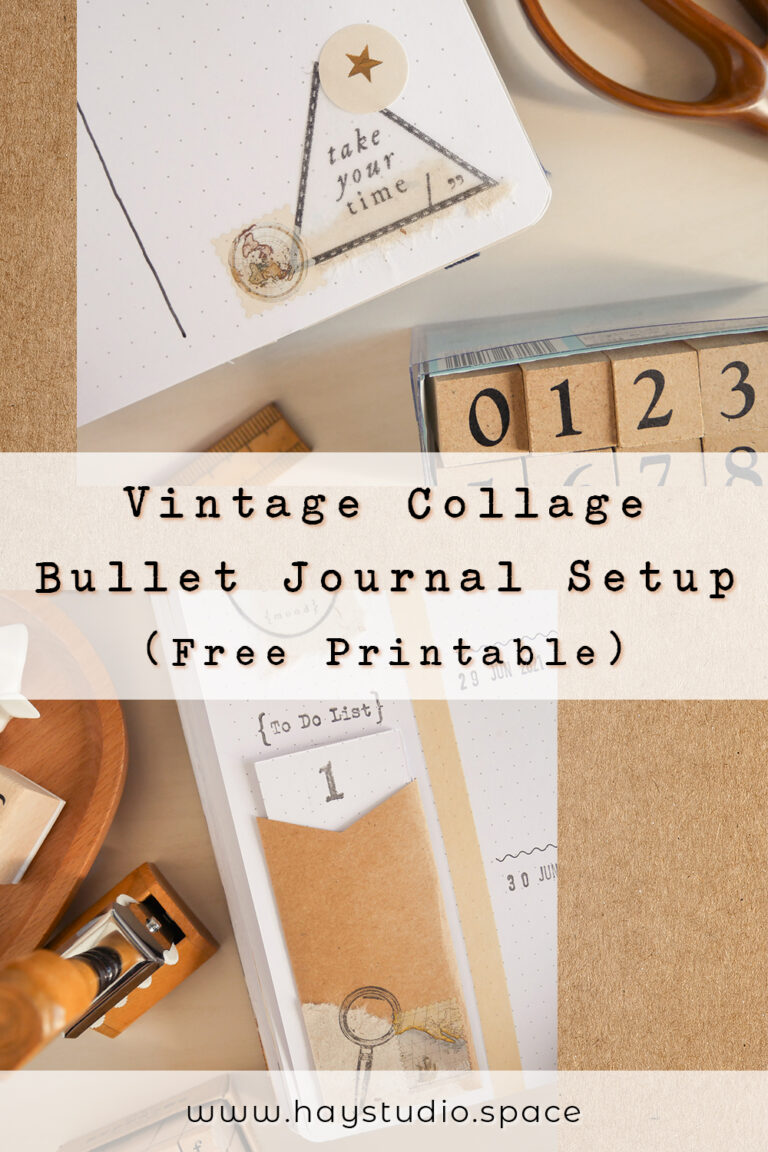 Clicking On These Helps Me Pay My Bills...