Vintage Collage Bujo Setup for October (Free Printable!)
HAY, how art you? In this article, I'm sharing more about my vintage collage bujo setup for October. Keep scrolling to see more of this setup!
Check out the following video to watch the setup process and journal with me!
Vintage Collage Bujo Setup – Supplies I Used
Here's a list of supplies I used for the setup this month: 
Vintage Collage Bujo Setup

– Cover Page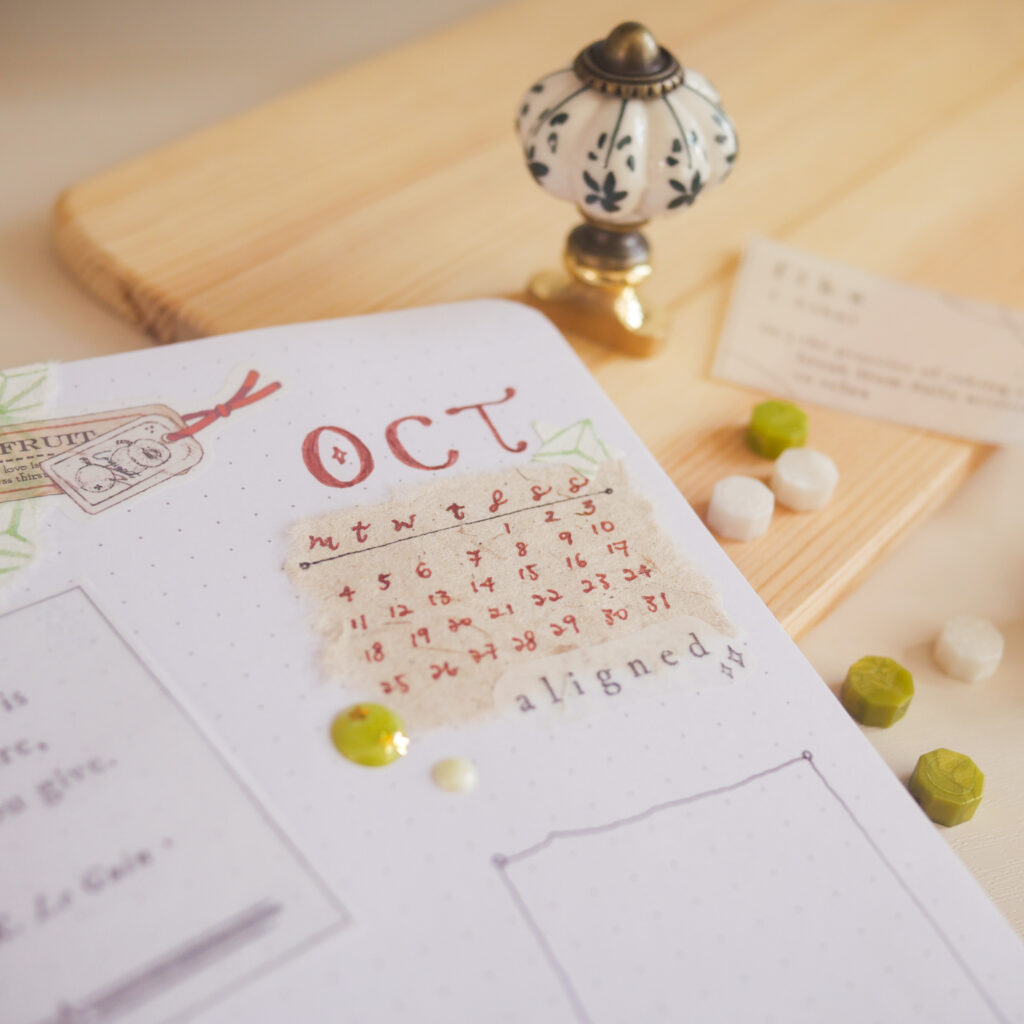 I started creating this setup without planning the layouts in advance or specifying a theme. One thing I knew was that I wanted to incorporate wax seal stamps in this setup somehow, as I have been pretty obsessed with wax sealing lately. It is a very therapeutic and satisfying process, and I particularly enjoy mixing wax beads to create different colours.
I went with the flow and started collaging on the cover page – while including several cutouts from one of my free PDF printables (linked down below!). To add interest to the collages, I added a threaded bow as well as wax seal stamps for more texture. Green became the dominant colour and I really love how it made the collage look more refreshing and unique.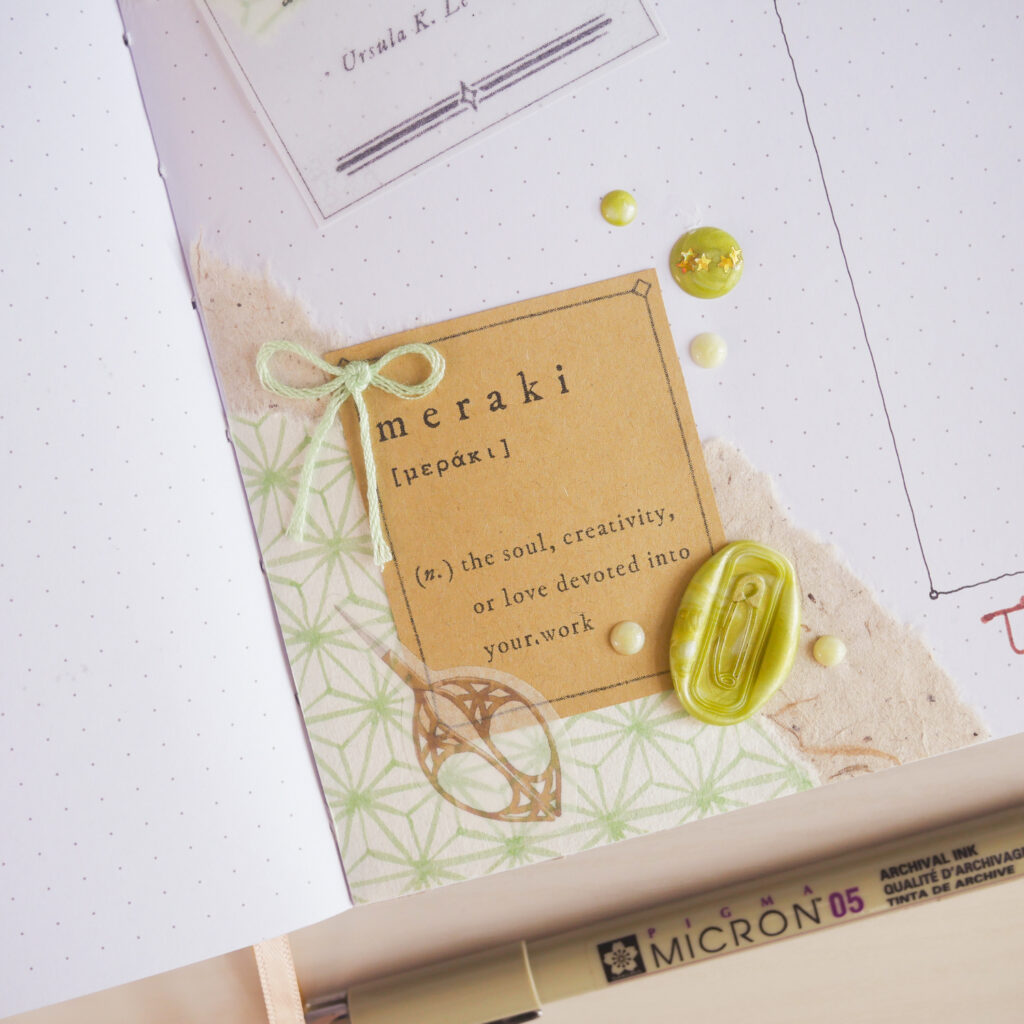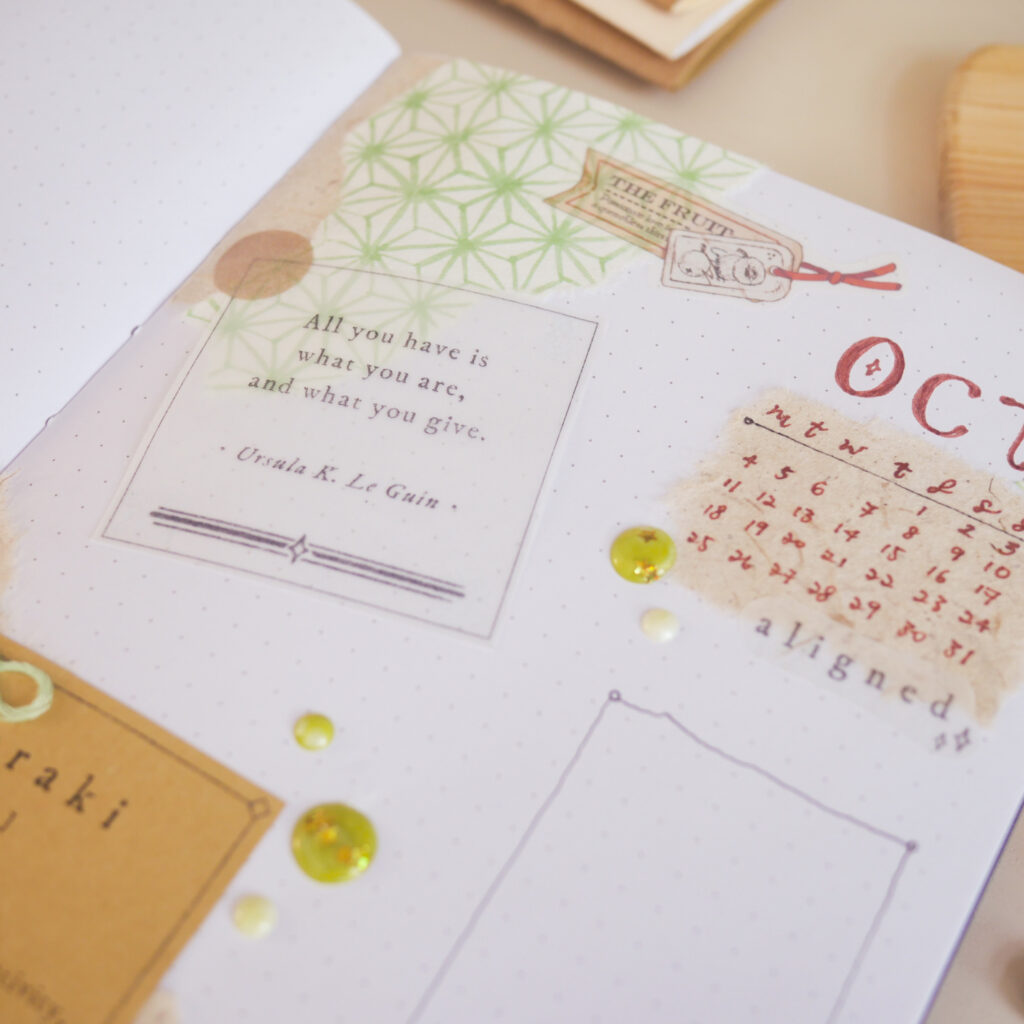 Vintage Collage Bujo Setup 

– Monthly Log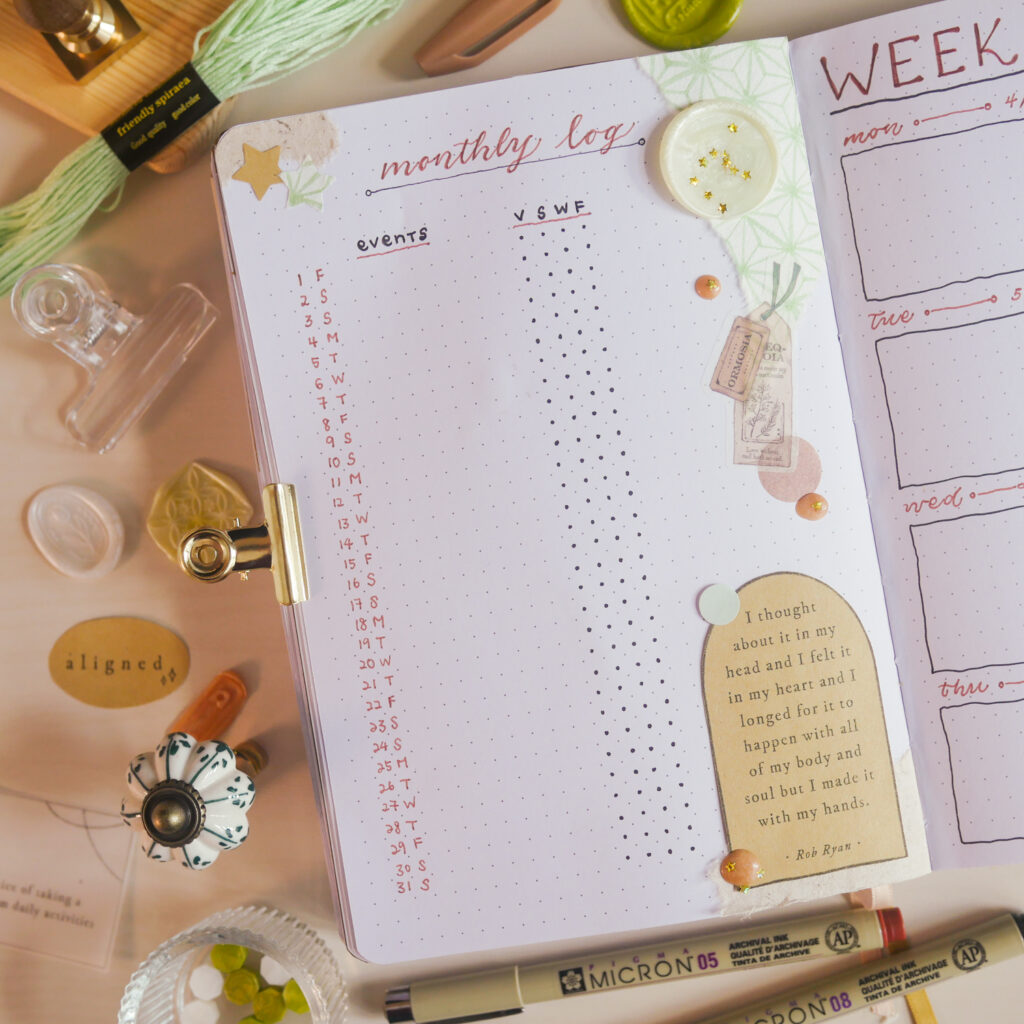 Since drawing a boxed calendar usually takes up the whole page, I used a simple vertical layout for the monthly log to free up some space on the right side for collaging. I also managed to squeeze in four columns for habit tracking (yay!). 
The collage on the right is created with similar elements as the cover page, such as wax seal stamps, stars and the same green patterned paper. The quote on the kraft paper arch is one of my favourite quotes recently, which I discovered in a book "Creative Pep Talk" by Andy J Miller. 
Vintage Collage Bujo Setup 

– Weekly Spread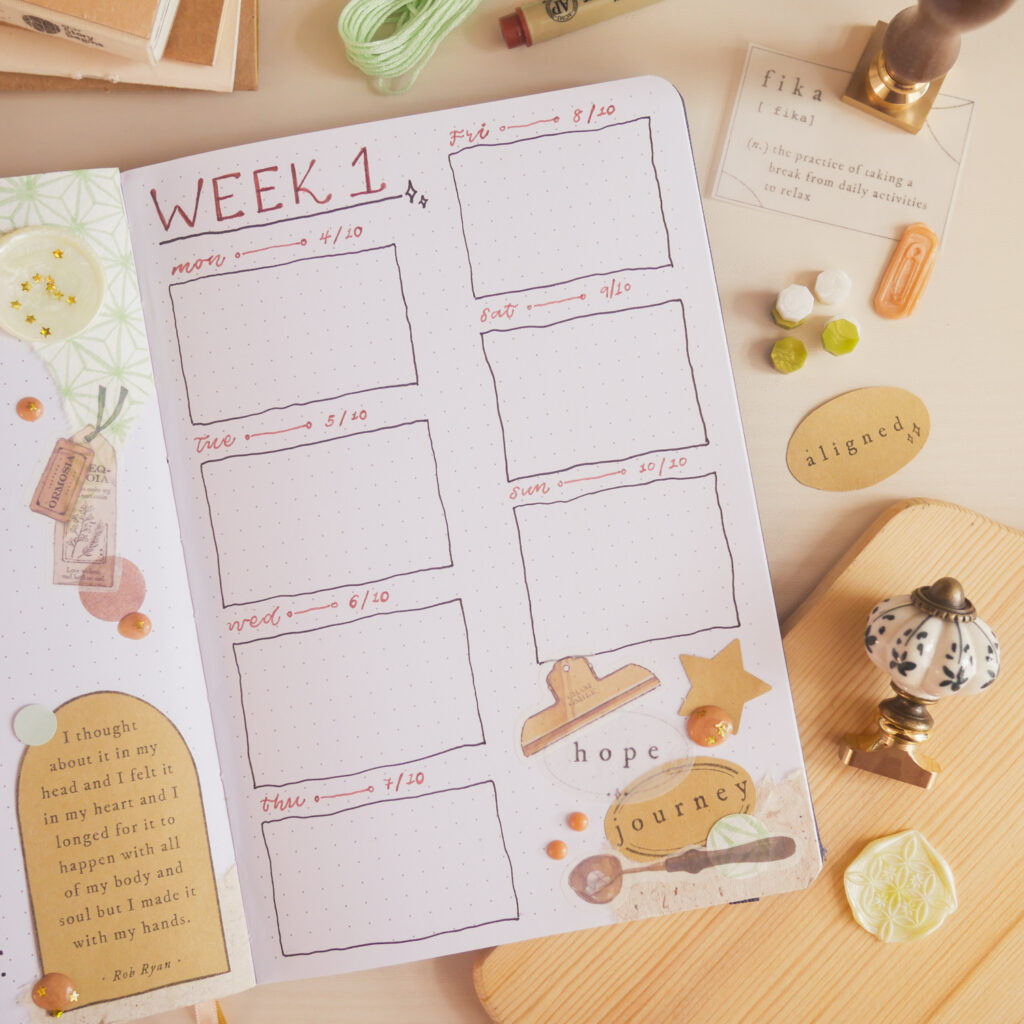 For the first weekly spread of the month, I made a two-column layout while leaving some space at the corner for a little collage. The wax sealing spoon sticker is such a great match with this setup!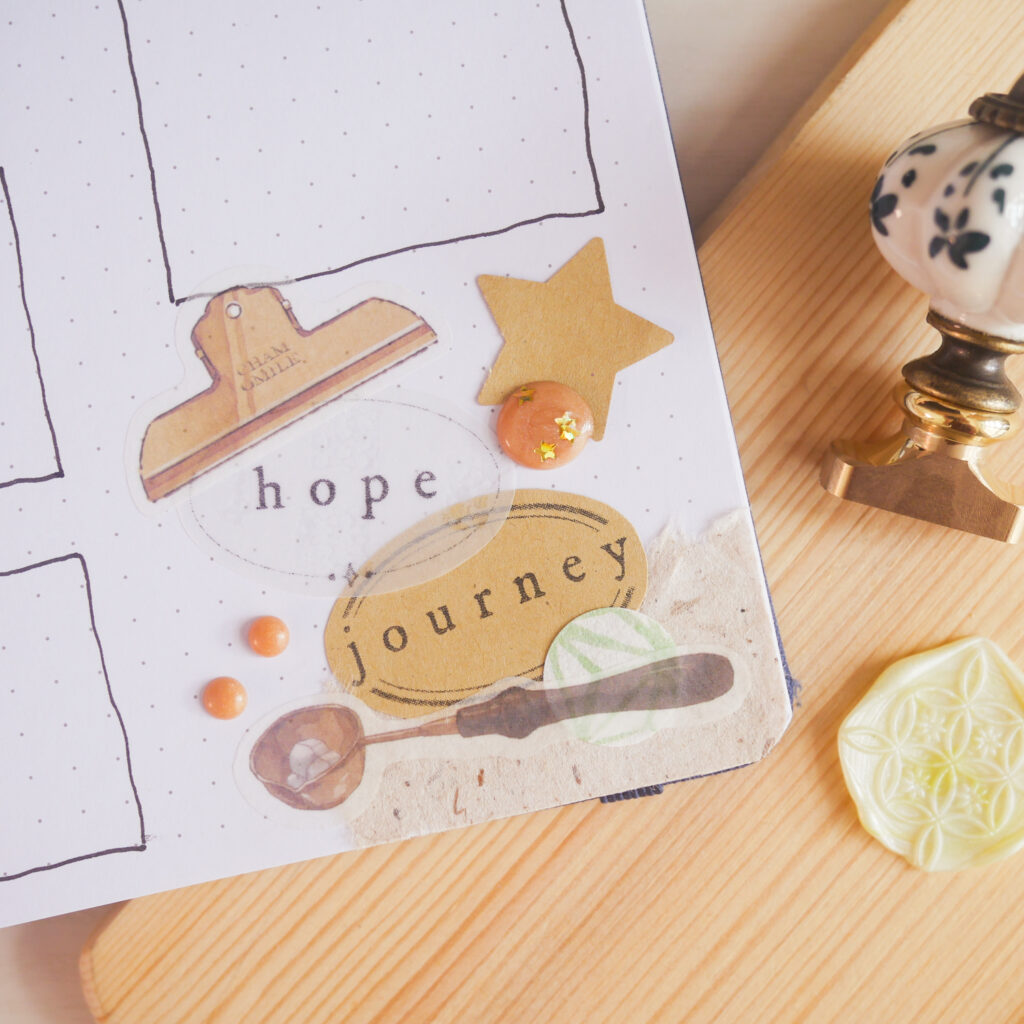 Free Journaling Printable – Meaningful Quotes & Words Collection
I created the above PDF printable using a collection of my favourite quotes and words. 
To download this free journaling printable, click on this link!
More Bullet Journal Ideas
Subscribe to my YouTube channel for more bullet journal setups! Check out these videos for some inspiration:  
***
 If you enjoyed this article, share the love with your bujo pals! To stay updated on future blog posts, subscribe here. 
Related articles, videos and resources:
Disclaimer: Some of the links above are affiliate links, meaning I earn a small percentage of commission via those links, but it doesn't cost you anything extra!
Enjoyed this post? Spread the joy!
☆ Pin this image to help this article reach more people. ☆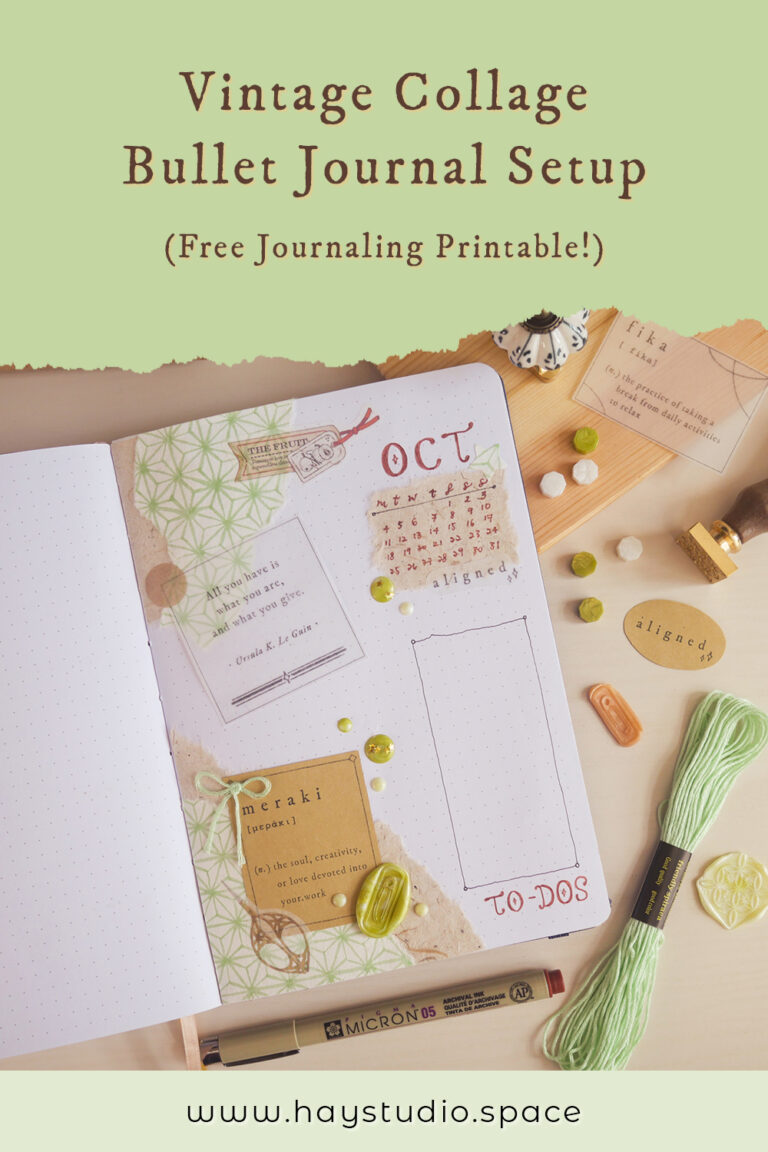 Clicking On These Helps Me Pay My Bills...