Bullet Journal Themes from A to Z - The Ultimate List
HAY! How art you? Are you fretting about what bullet journal themes to go for constantly? In this article, I have 26 unique bullet journal theme ideas from A to Z to get you all covered. Let's dive right into it!
Who knew apples as a theme can be this gorgeous? 
This theme lets you try your hands at drawing one of these mysterious and graceful creatures. 
This is definitely one of the most unique themes on this list!
A musical score mood tracker is just too cute to resist!
Here's one for the blue and red lovers!
Put your spatial illustration skills to the test with an origami theme.
Credit: @theletteredcreative
A bullet journal theme for those who love colourful spreads.
Credit: @x_creativeheart_x
Dazzle your followers with a quartz theme in your bullet journal.
Have a therapeutic doodling session drawing raindrops over and over again.
Caution: this theme might induce hunger!
Will this theme be your cup of tea? 
A cosy bullet journal theme for rainy days.
If you need a reminder to eat your greens, this theme might do the trick.
This bullet journal theme is one in a melon. 
I had a hard time finding a theme beginning with letter x, until I saw these spreads by @ck.journals. The skeletons are so well-drawn!
Centre your theme around your favourite colour. Yellow looks so cheery and bright!
And lastly, explore zodiac signs and constellations with a zodiac signs theme.
Bonus: Random Bullet Journal Theme Generator
Take a screenshot and check which theme you got!
Disclaimer: Some of the links above are affiliate links, meaning I earn a small percentage of commission via those links, but it doesn't cost you anything extra!
Enjoyed this post? Spread the joy!
☆ Pin this image to help this article reach more people. ☆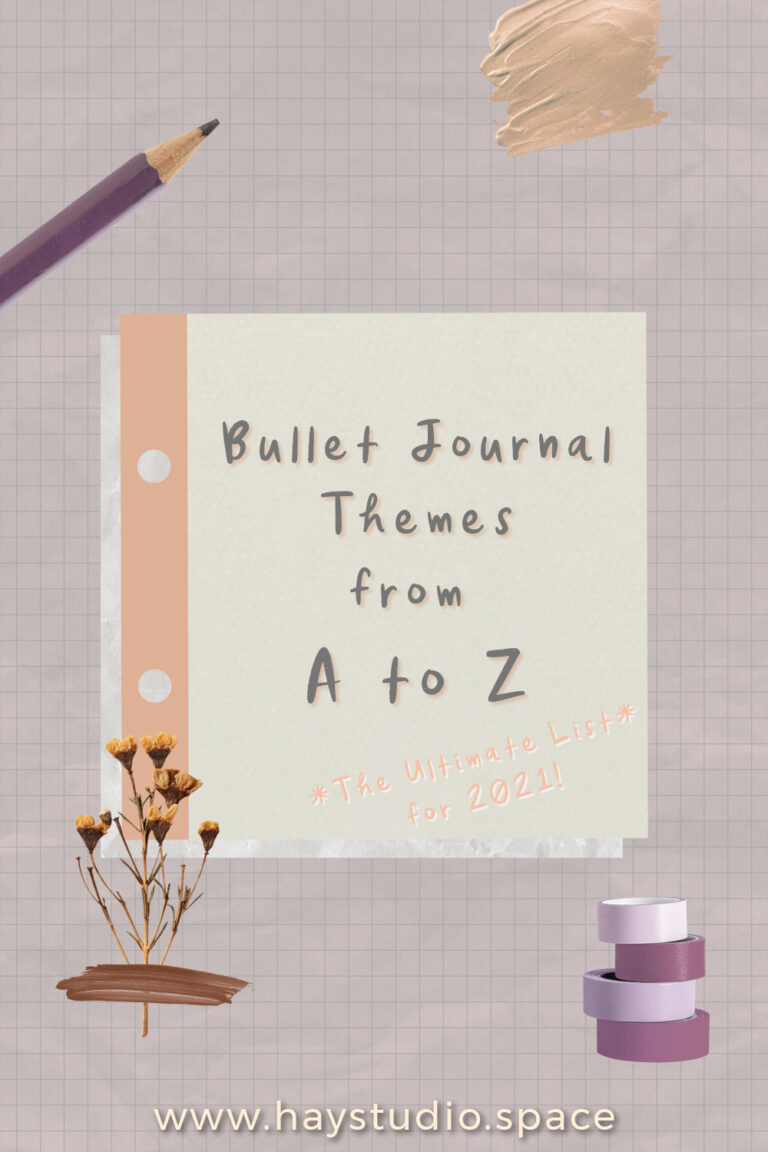 Clicking On These Helps Me Pay My Bills...