October Bullet Journal Setup - Botany Theme (Free Printable!)
HAY, how art you? It's October and a fall season theme totally slipped my mind, as I stay in a country where it's summer all year round. Instead, I decided to go for a botany theme inspired by vintage plant posters and specimen labels. If you have a ton of leaf and floral stickers and ephemera, this bullet journal theme will be perfect for you! I have also created a botany theme journaling printable set which you can download for free (link down below in this article). Keep scrolling to see more of my October bullet journal setup!
October Plan With Me Video
Check out the following video to watch the setup process and plan with me!
What I used this month:
You can use my affiliate codes to purchase stationery at the following stores:
October Bullet Journal Cover Page
For my October cover page, I created a collage of leaves and flowers using assorted stickers. I started with bigger pieces first to get a sense of the layout, before filling in the empty spaces with smaller pieces. Then, I framed it using pale green washi tape to make it look more like a poster, and finished off with stamps to label the month. 
On the right, there are three main sections for setting intentions, habit tracking and gratitude logging. I love including these three sections on my cover page as it makes the spread more functional, and these sections are also great for starting and rounding up the month. The headers are labels which were made using a Motex label maker.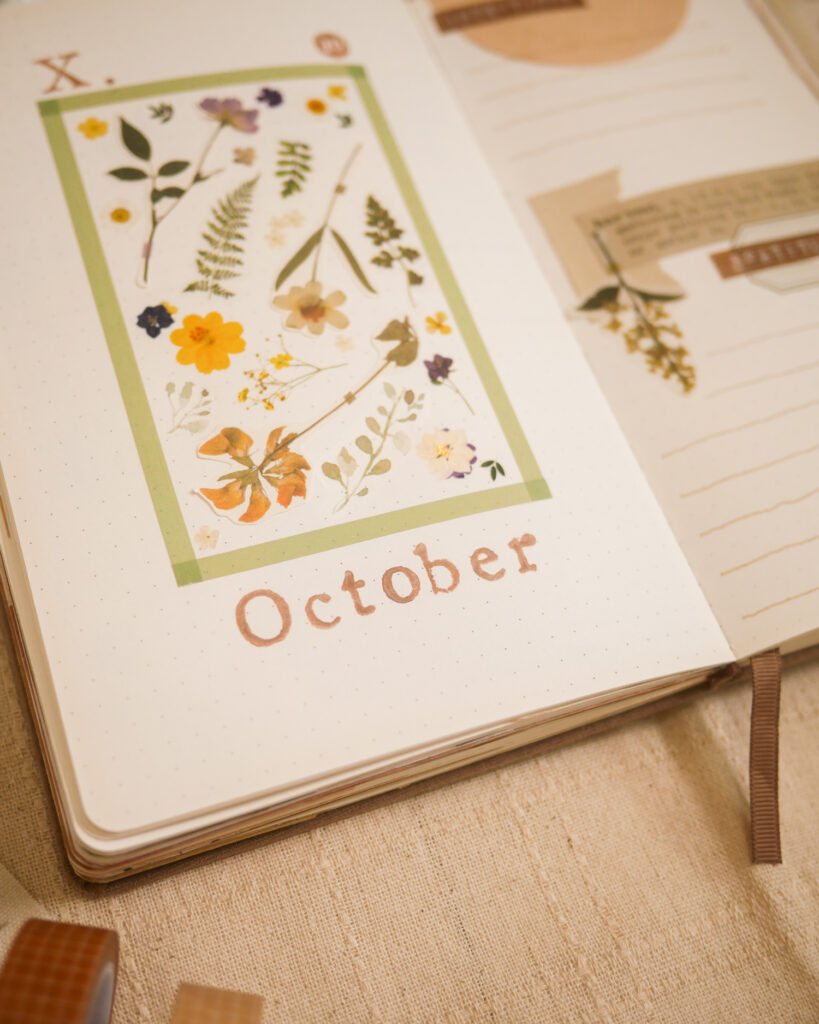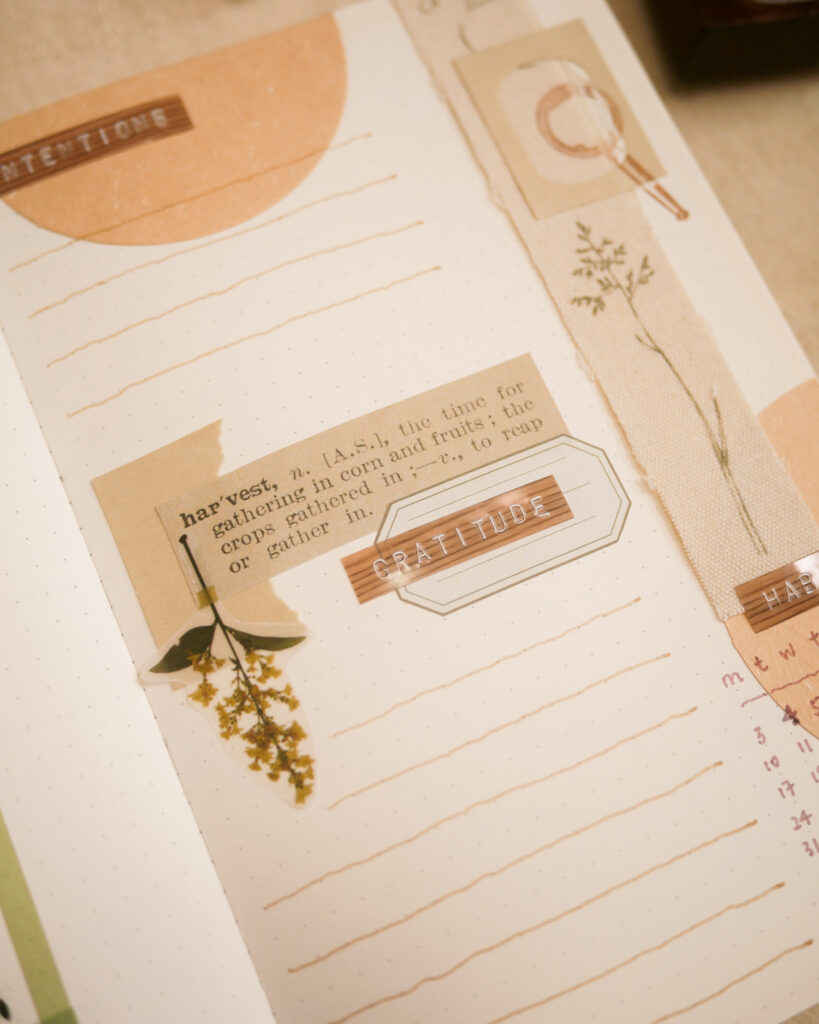 October Bullet Journal Weekly Spread 1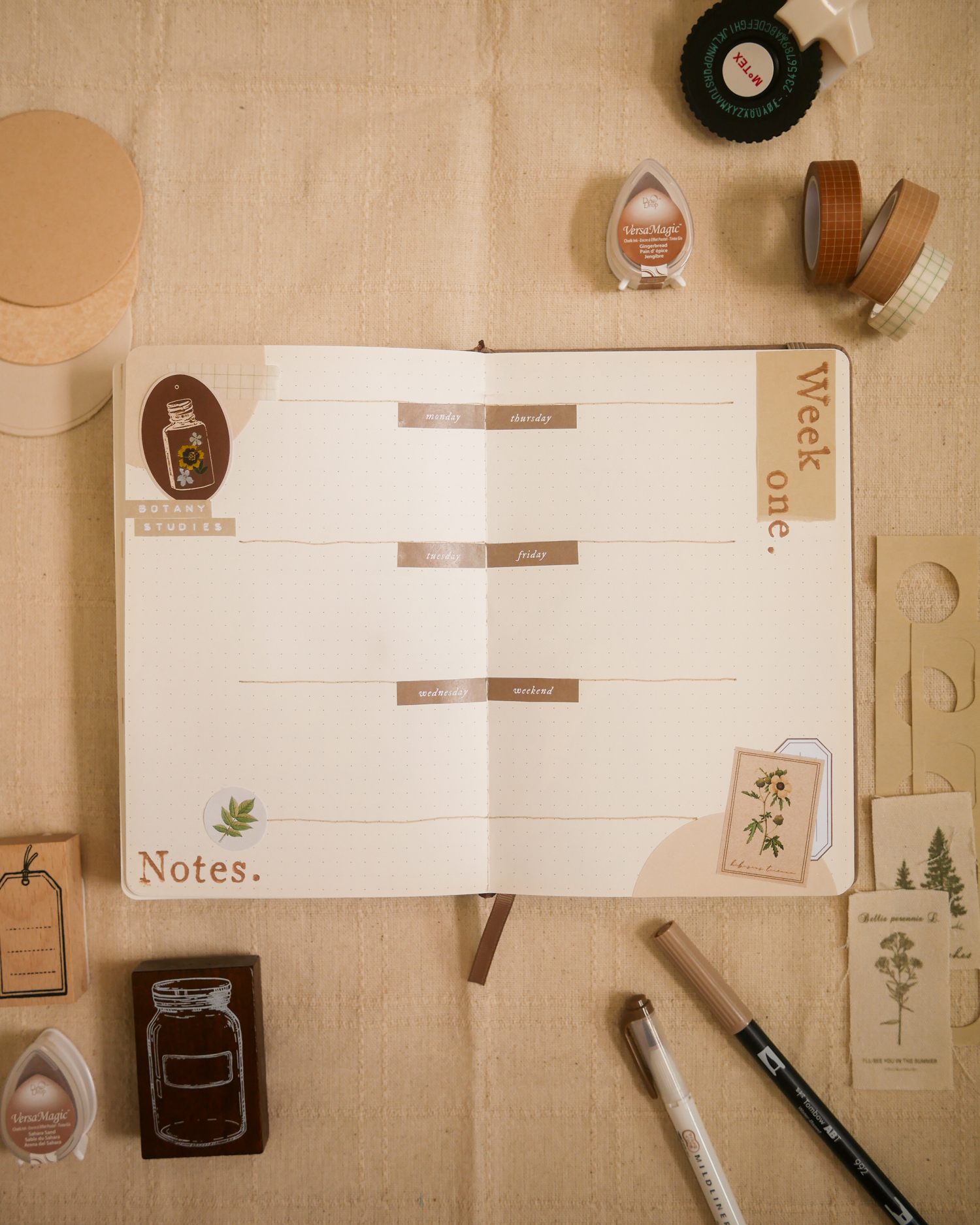 The cover page took quite some time to complete, so I decided to make the first weekly spread simpler. I went with a horizontal layout in the middle of the spread, and filled up the corners with stamps and cutouts from my free printable set. The daily headers are from Planned by Jysla's Patreon printable, and they are so convenient for weekly spreads like this one!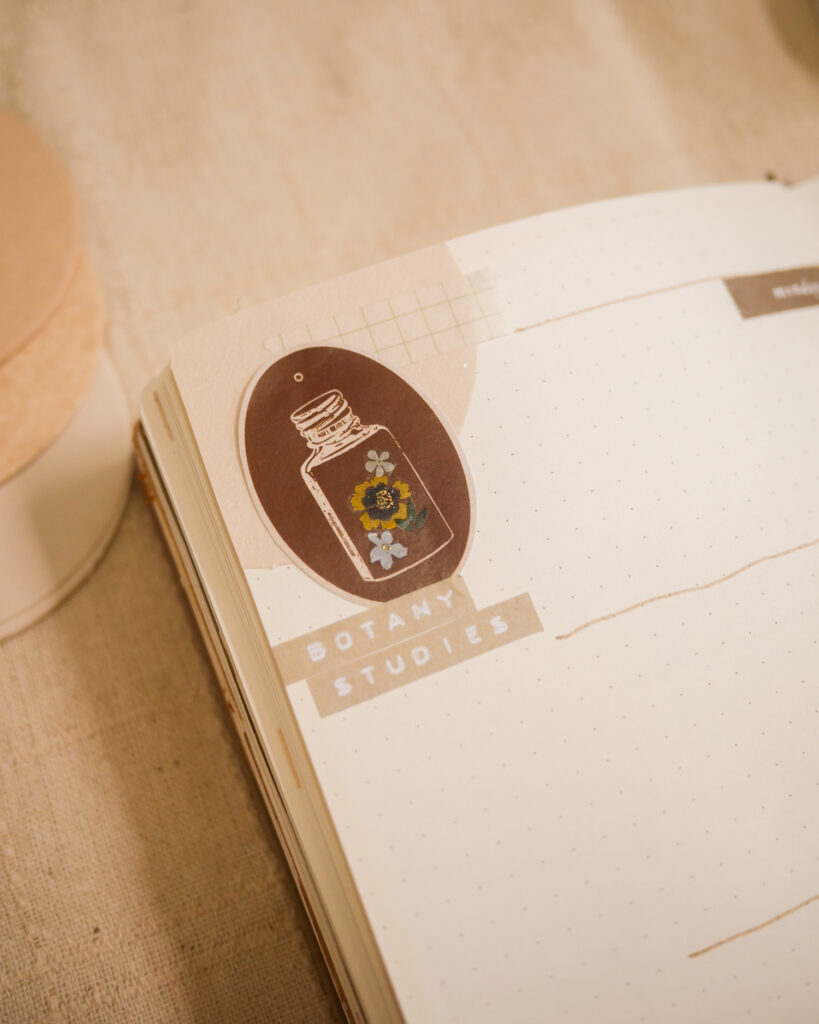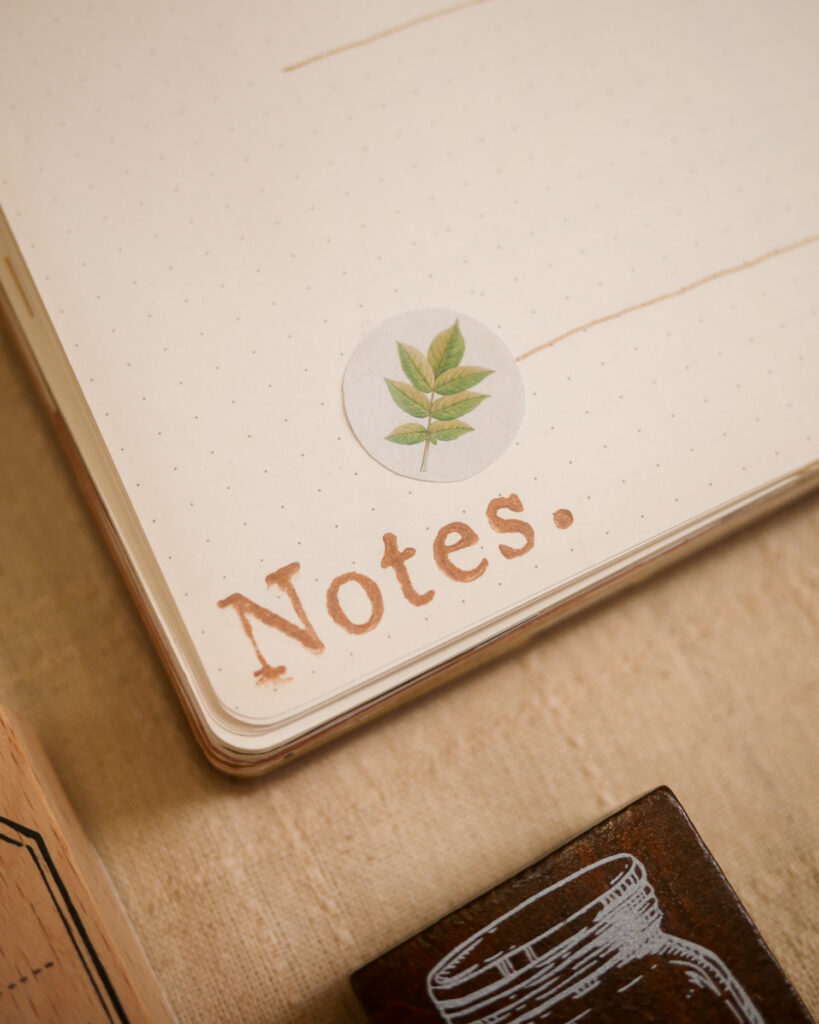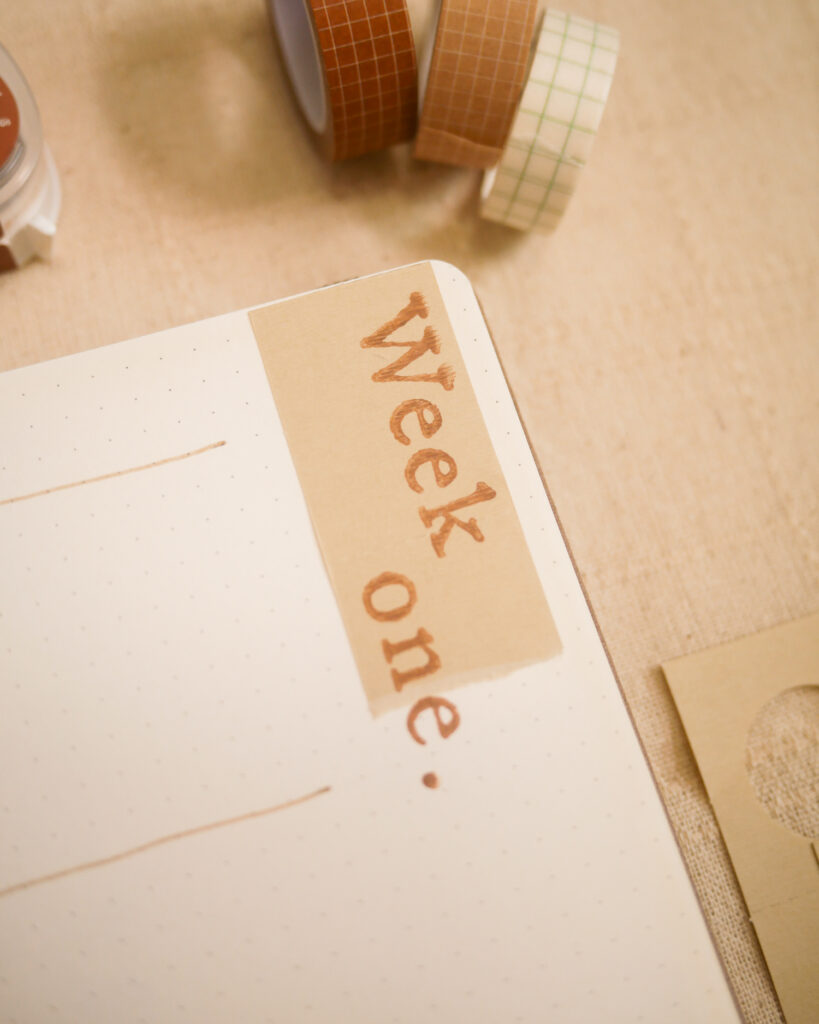 October Bullet Journal Weekly Spread 2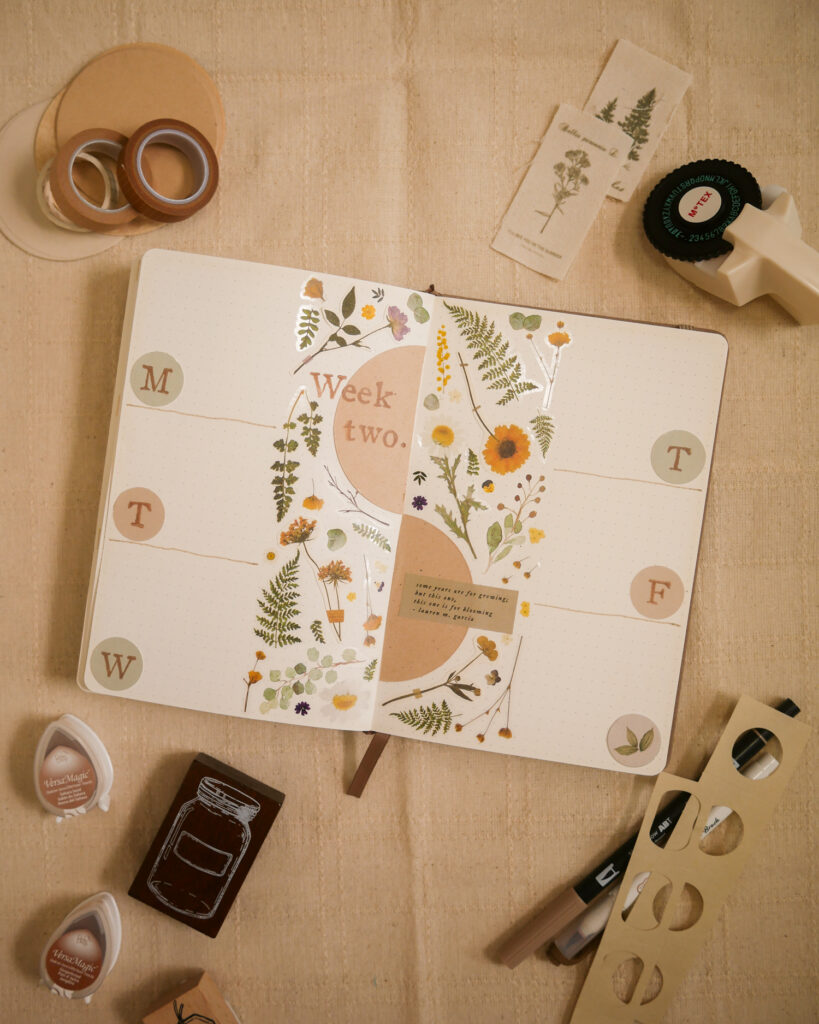 The second weekly spread is my favourite spread of all! The layout is similar to the first weekly spread, but the writing spaces are now at the sides instead of in the middle. Just like the plant poster on the cover page, I made a bigger collage using leaf and floral stickers in the middle panel. It took some time to fill up the entire area but the end results is so satisfying and therapeutic to look at! It was also a good chance to use up loose and small pieces of stickers and cutouts. 
To label the daily sections, I punched out circles from green and brown papers using a craft puncher. Then, I stamped on letters for each day of the week. For the weekend, I pasted a leaf circle cutout from my free printable set.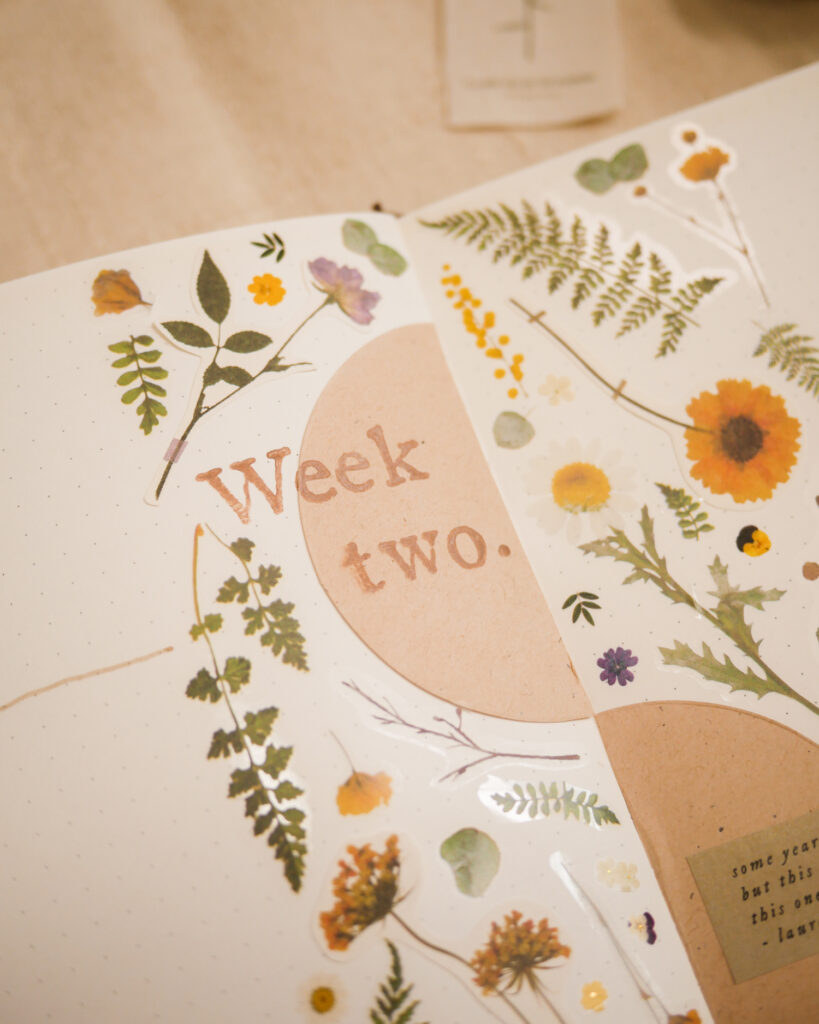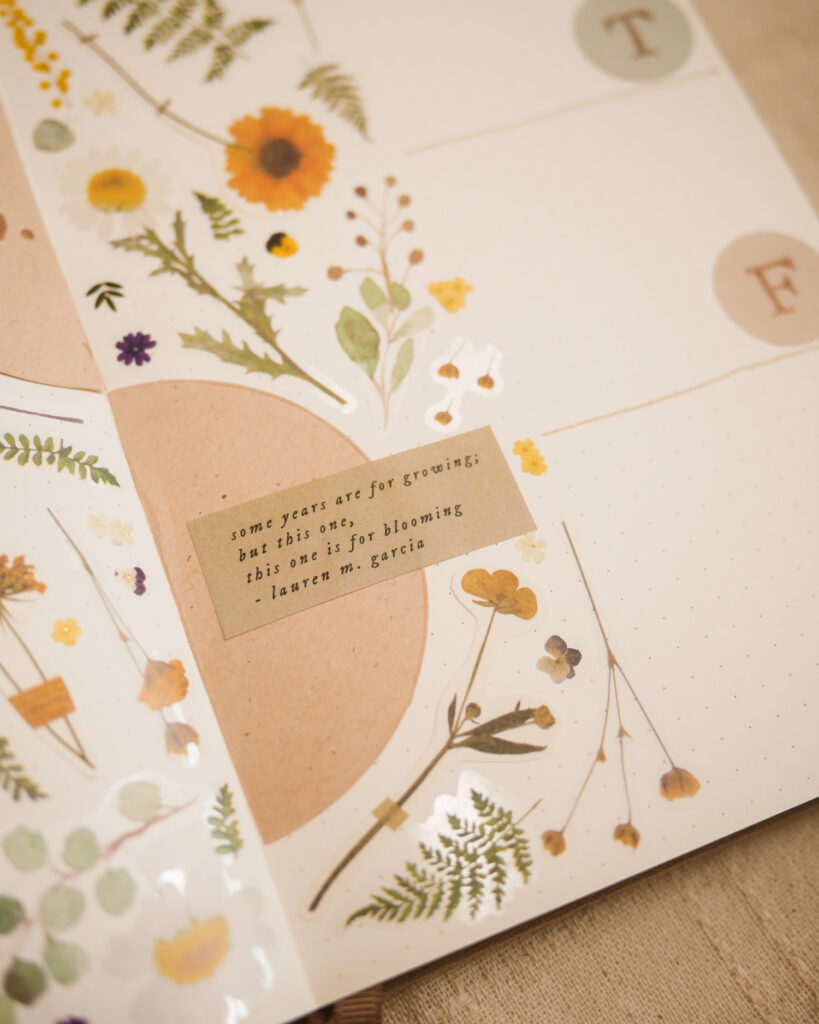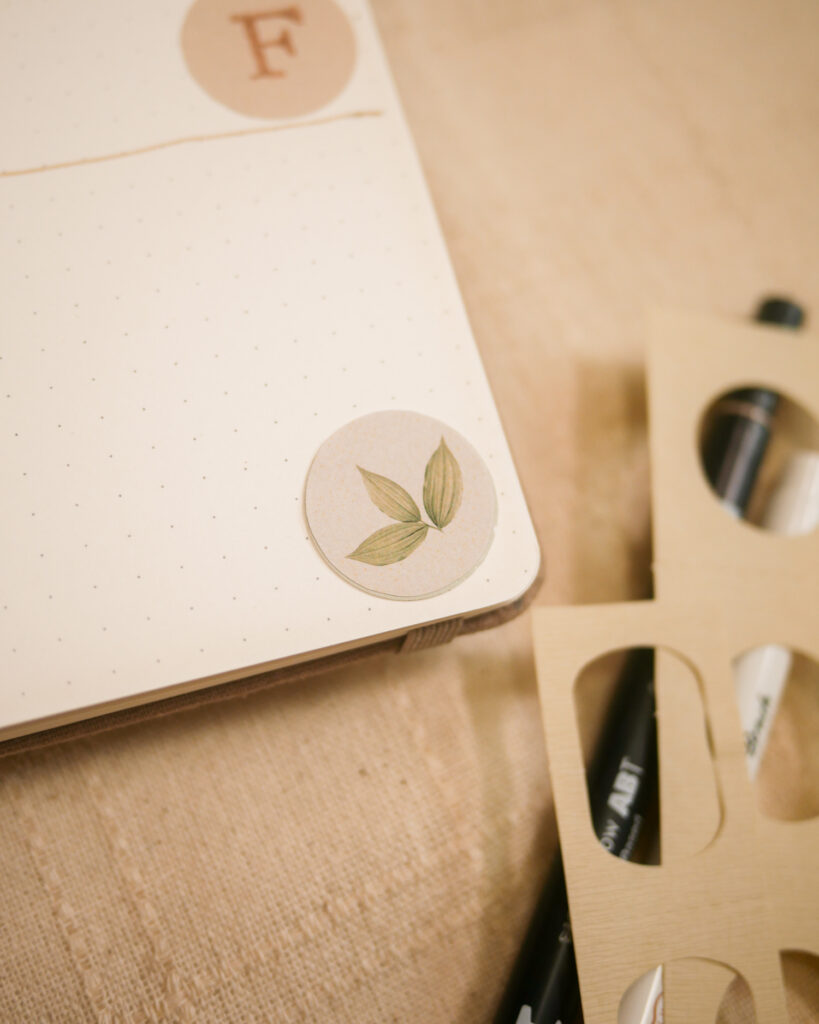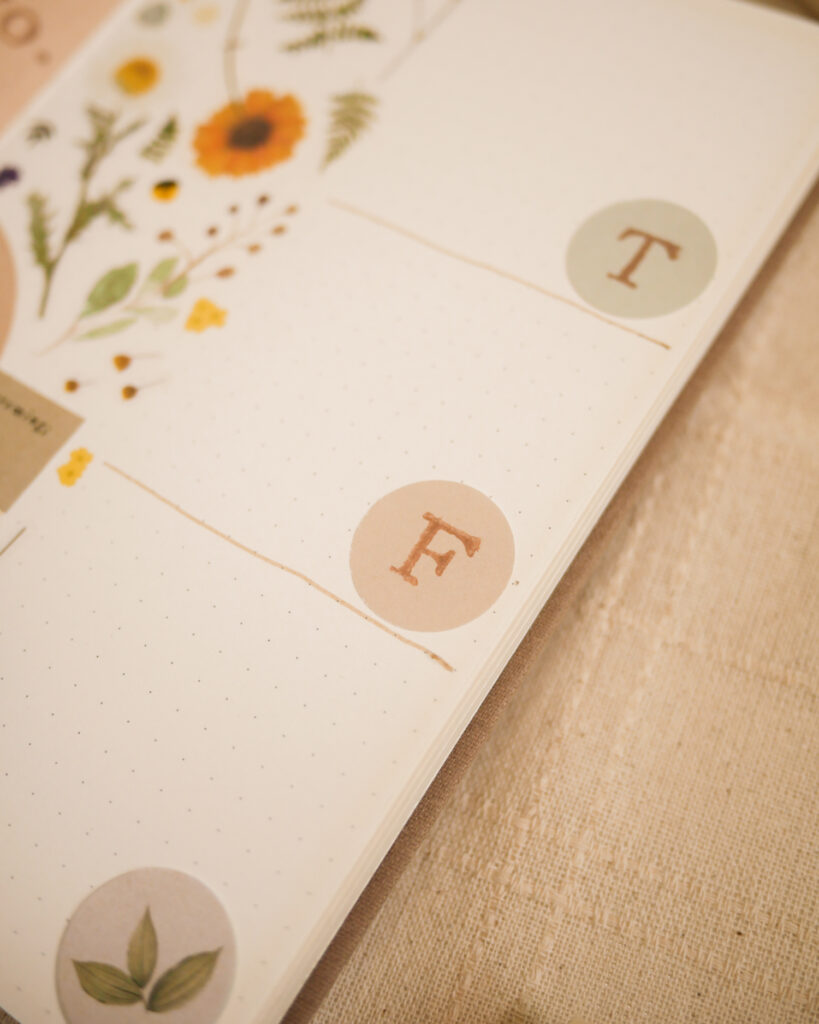 Free Journaling Printable – Botany Studies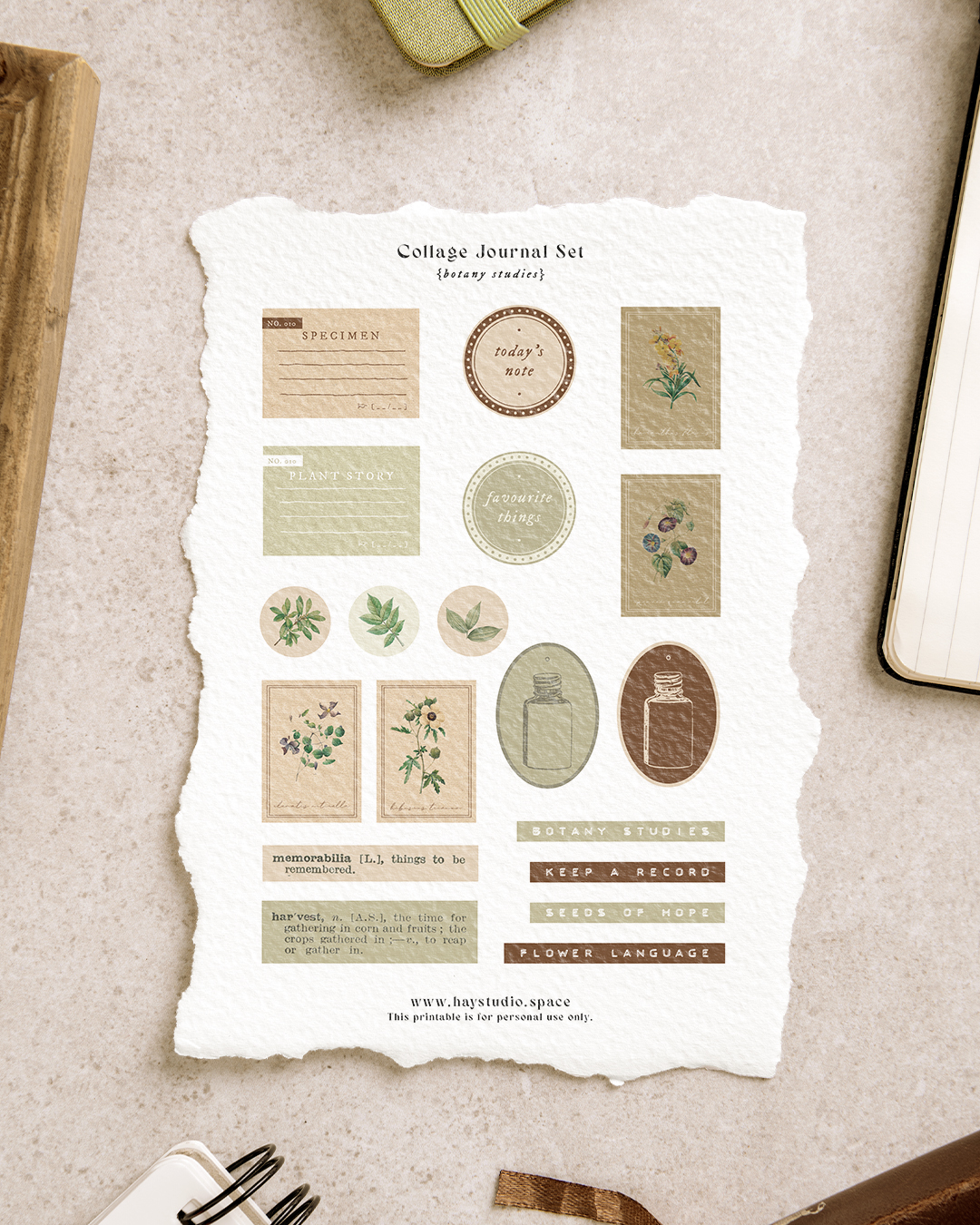 This month's free printable is a collage journaling set inspired by vintage botany posters and labels. Made in calming brown and green hues, you can use the elements for decorating your journal spreads or planner. 
Feel free to tag me on Instagram (@hay.studio) if you share any of your creations that contain my free printables.
To download this free journal kit, click here!
More Bullet Journal Ideas
Subscribe to my YouTube channel for more bullet journal setups! Check out these videos for my setup for the previous months:  
***
 If you enjoyed this article, share the love with your bujo pals! To stay updated on future blog posts, subscribe here. 
Related articles, videos and resources:
Disclaimer: Some of the links above are affiliate links, meaning I earn a small percentage of commission via those links, but it doesn't cost you anything extra!
Enjoyed this post? Spread the joy!
☆ Pin this image to help this article reach more people. ☆
Clicking On These Helps Me Pay My Bills...