Midori Journal Review & Pen Test - Good for Bullet Journaling?
HAY, how art you? With every new year, I look forward to the excitement of choosing a new journal. My journal of choice for the coming one is the MD A5 dot grid notebook journal. In this article, I'll be doing a Midori journal review and pen test, and also show the MD A6 grid notebook. Additionally, I purchased a MD paper cover and a clear vinyl cover to protect these new babies. If you're interested in these products, keep reading!
Video – Midori Journal Review
Check out the following video to watch the full review and pen test!
Midori 
Journal Review –

A5 Dot Grid Notebook Journal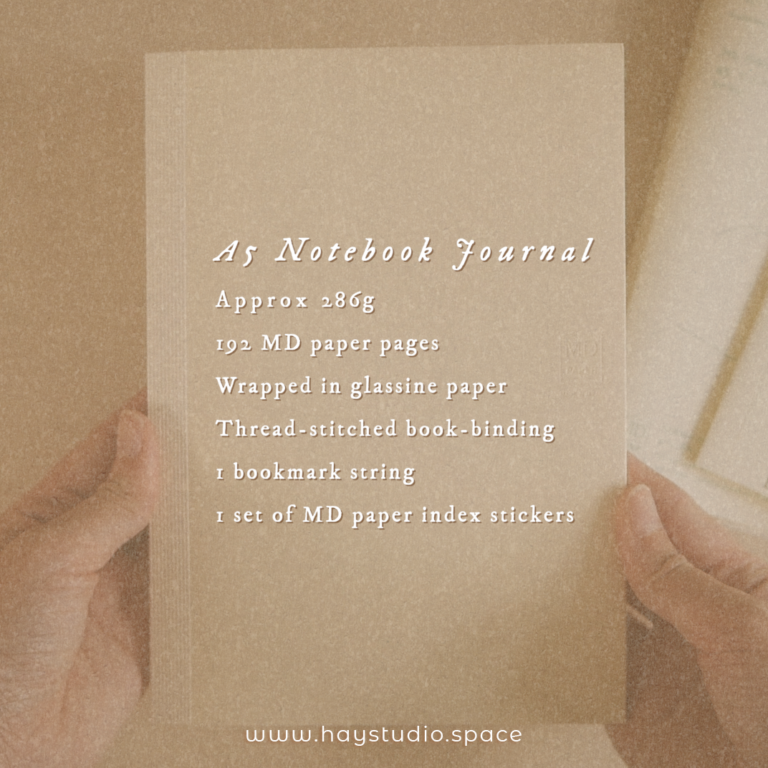 A5 Dot Grid Notebook Journal Specifications
Approx 286g
192 MD paper pages
Wrapped in glassine paper
Thread-stitched book-binding
1 bookmark string
1 set of MD paper index stickers
A5 Dot Grid Notebook Journal Anatomy
The MD A5 notebook journal is minimally designed with a cream-coloured cover, and a subtle imprint of the MD logo at the centre right. The clean cover allows journal lovers to personalise and decorate it, but I believe I will be leaving it empty for a while to retain that minimalist look. 
The bookmark string is exposed on the spine, and they recommend to apply one of the index labels to prevent it from falling off easily. It is green in colour, which matches the dot grids.
For the inner pages, the first page comes with a box for writing your name and personal details. The dot grids are green, with two larger dots at the top meant for writing the day's date. The pages are butter smooth and they lay flat on the desk, which makes journaling more convenient. 
Midori doesn't specify what gsm are their papers, but they feel pretty thin to the touch, similar to the regular 80gsm paper feel. This makes the notebook feel relatively lighter compared to other typical bullet journals which offer 120 to 180gsm papers. 
Midori Journal Review – Pen Test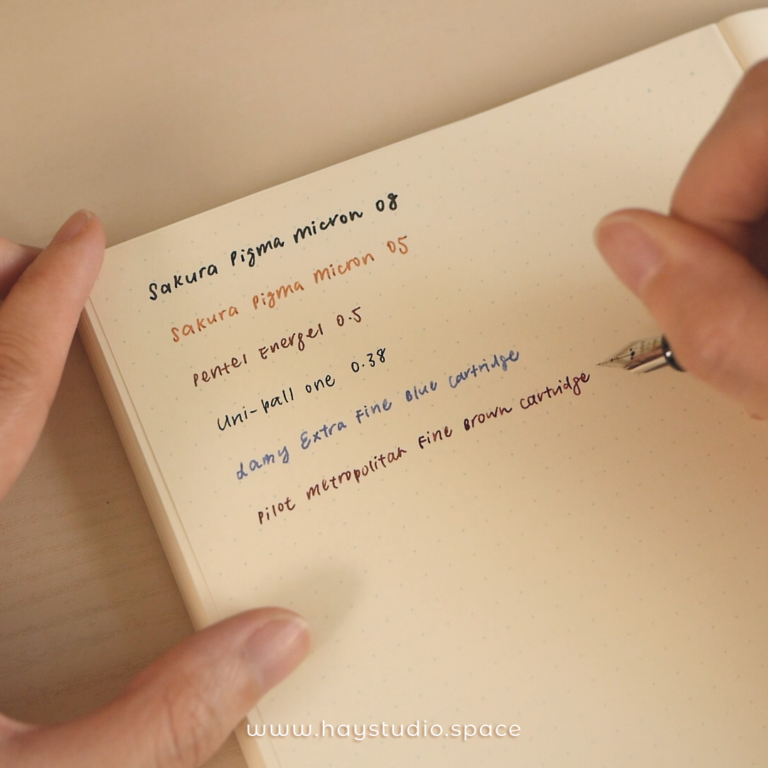 Pen Test
On the last page of the notebook, I tested a few pens which I use the most often during bullet journaling. As expected, all the pens write very smoothly on the paper, and there are no feathering issues at all. Even though the MD papers are thin, none of the ink bled through. However they all ghosted a little, especially the pens of darker colours like brown and black. 
It is widely known that MD paper is great for fountain pens. I tried using the Lamy Safari and the Pilot Metropolitan, and it is so smooth and enjoyable to write with them on the MD notebook!
Next, I tested a few brush pens and a mildliner, and the results are similar to how the pens and fountain pens performed – butter smooth with no feathering but some ghosting for dark hues.
Other Stationery Test
In addition to the pens, I tested two ink pads since I love using stamps in my journal setups. The ink was on the brink of bleeding through, so it would help to stamp lightly with lesser pressure.
Lastly, I tried applying some watercolour on the paper. The colour payoff is really beautiful, and it is amazing that it didn't bleed through the paper at all!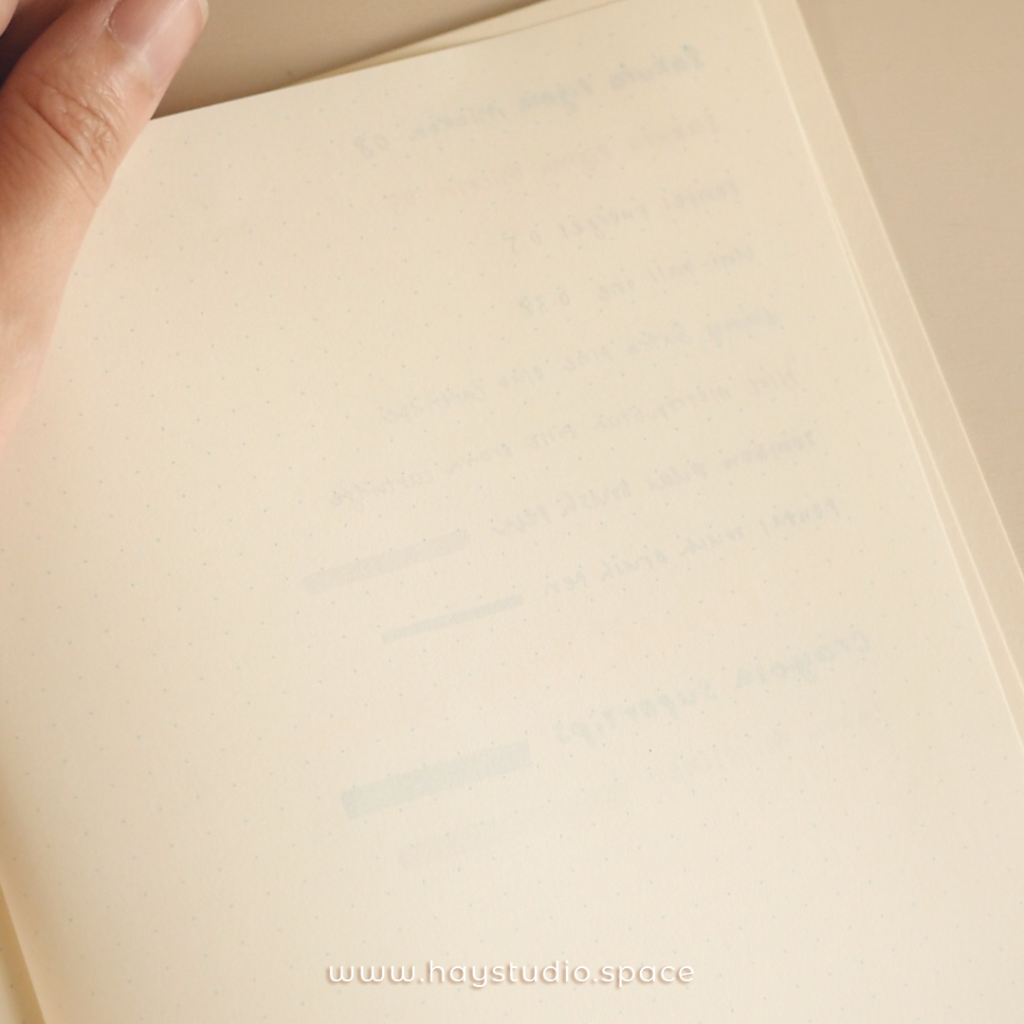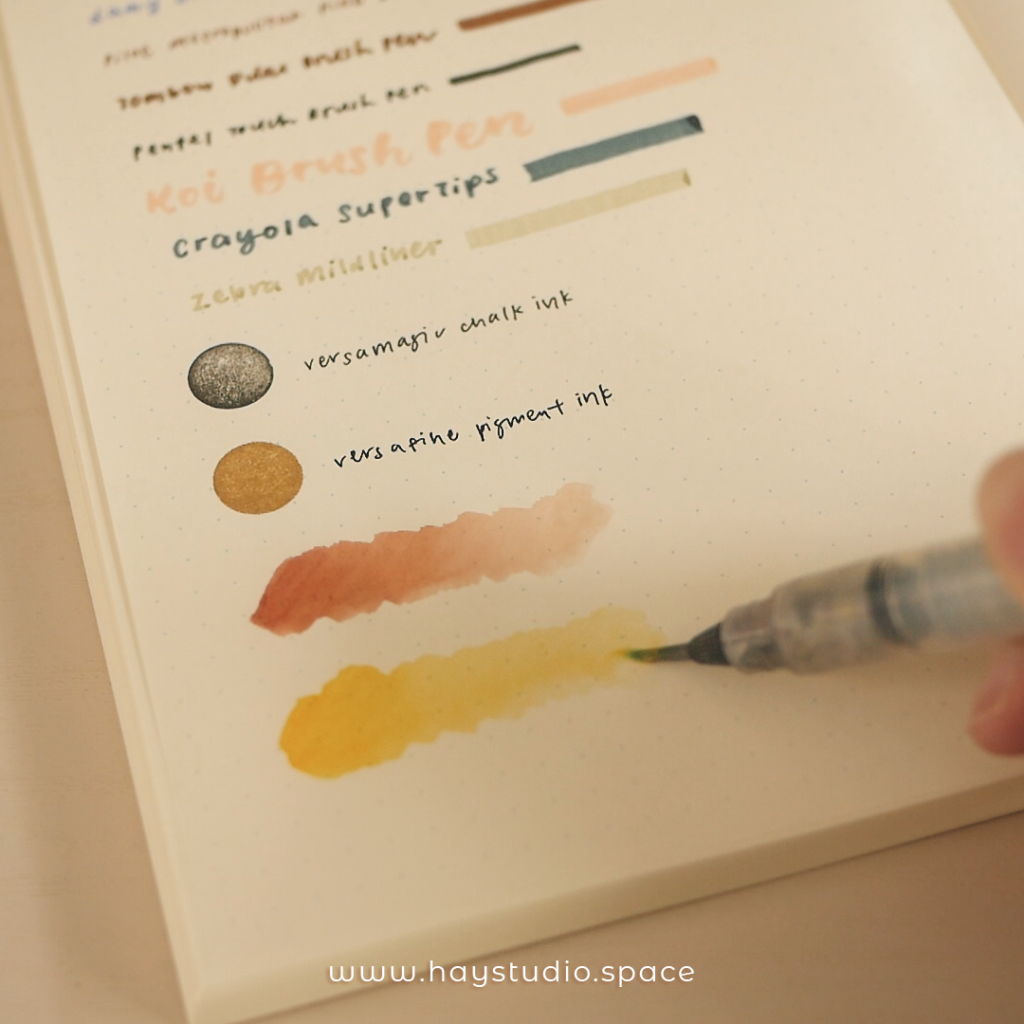 Midori Journal Review – MD Paper Cover A5
To protect the A5 notebook journal, I purchased the MD notebook paper cover in A5. It's made from light and strong Cordoba paper, which is interesting since I haven't heard of any notebook covers made from paper. It has a really nice organic texture and the colour is creamy beige with a tinge of pink. It is said that you can scrunch up the paper to add character, but I guess I will just leave it to age gracefully in its on time. 
Midori Journal Review – A6 Grid Notebook
A6 Grid Notebook Specifications
Approx 134g
176 MD paper pages
Wrapped in glassine paper
Thread-stitched book-binding
1 bookmark string
1 set of MD paper label stickers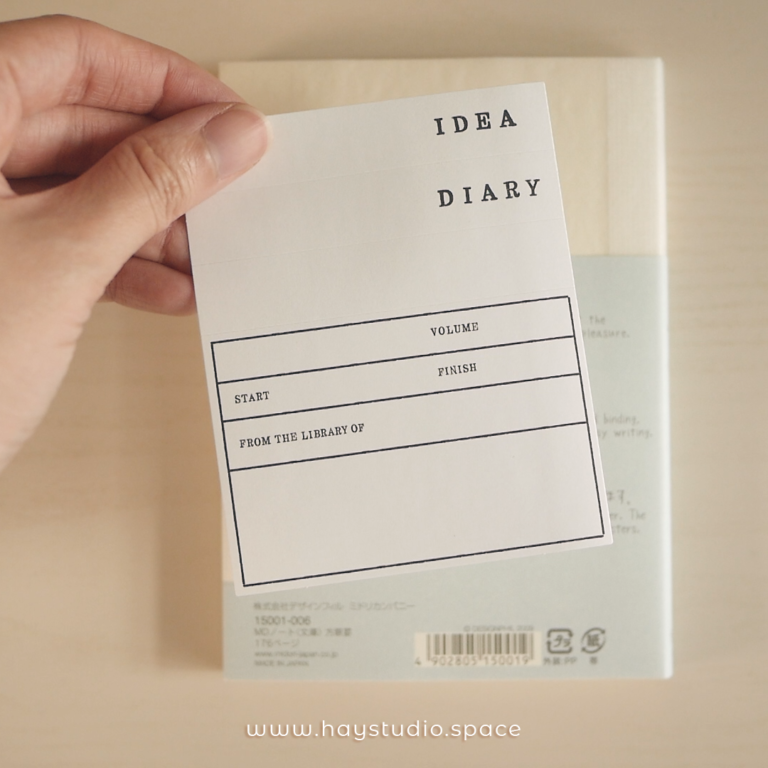 A6 Grid Notebook Journal Anatomy
The MD A6 grid notebook is similarly designed and packaged as the A5 notebook journal. The bookmark string for this notebook is in black, which is exposed on the spine as well. It is also recommended that one of the accompanying label stickers be pasted over the ribbon end to prevent it from detaching easily.
 I purchased the grid version, but this notebook has a blank variation and a lined variation, so there is definitely something for everyone. 
The grids are said to mimic traditional Japanese paper, and there are handy markings every ten grids for easy counting. It also uses thread-stitched binding, hence it is able to lay flat on the desk for convenient writing. 
Midori Journal Review – MD Vinyl Cover A6
The MD clear vinyl cover is more affordable than the paper cover, and it even comes with a pen holder at the side. I like that you can still see the cream cover of the notebook with this clear cover. They also recommended to keep the wax paper jacket on to soften the look of the clear cover. 
***
I look forward to using the Midori journal this coming new year for its smooth pages and minimal aesthetics. It will certainly be a lovely notebook to use for bullet journaling, if you don't mind the ghosting of dark pen inks. 
If you enjoyed this article, share the love with your bujo pals! To stay updated on future blog posts, subscribe here. 
Related articles, videos and resources:
Video – Year-End Journaling Ideas
Disclaimer: Some of the links above are affiliate links, meaning I earn a small percentage of commission via those links, but it doesn't cost you anything extra!
Enjoyed this post? Spread the joy!
☆ Pin this image to help this article reach more people. ☆
Clicking On These Helps Me Pay My Bills...