March Bullet Journal Setup - Light Academia Theme (Free Printable!)
HAY, how art you? This March, I decided to go for a light academia theme for my bullet journal setup. I am really satisfied with how it turned out! If you would like to recreate this theme, there is a free printable set that is available for download and you can find the link at the end of this article. Keep scrolling to see more of my March bullet journal setup!
March Bullet Journal Video
Check out the following video to watch the setup process and plan with me!
March Bullet Journal setup – Supplies I used
Here is a list of supplies I used for the setup this month: 
Journal – Tittle&Jot
March Bullet Journal – Cover Page
For the cover page on the left, I layered three textured and printed papers that can be flipped open for more writing space. The top layer is vellum paper, which is slightly translucent and reveals the textures below it. I pasted a small brown square card on top and wrote the dates of the month on it using a white gelly roll pen. To add more textures, I added a wax seal as well as gold glitter stars all around the spread. 
On the right side, I collaged using elements from my free printable as well as stamps and stickers that fit the theme. I kept everything to light colours like cream, beige and brown and avoided using black as much as I could to create a light and clean look.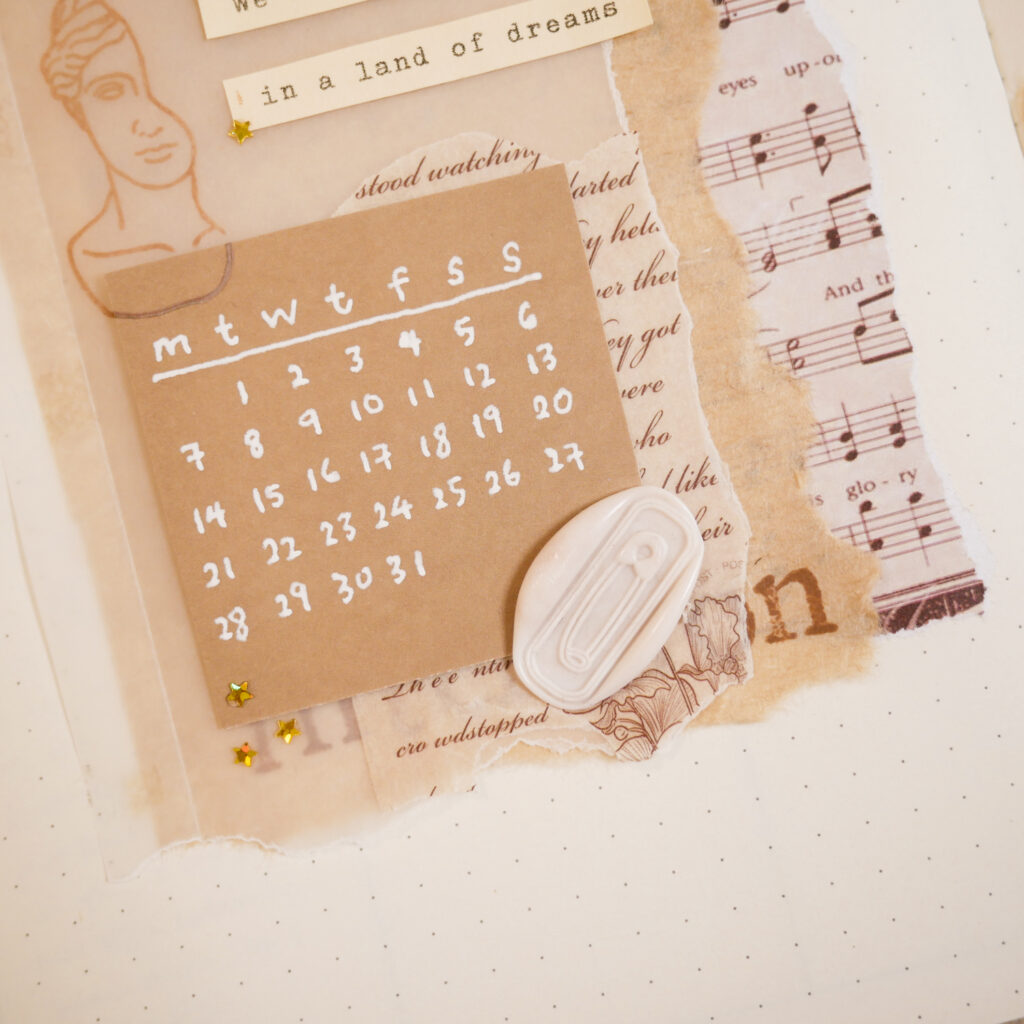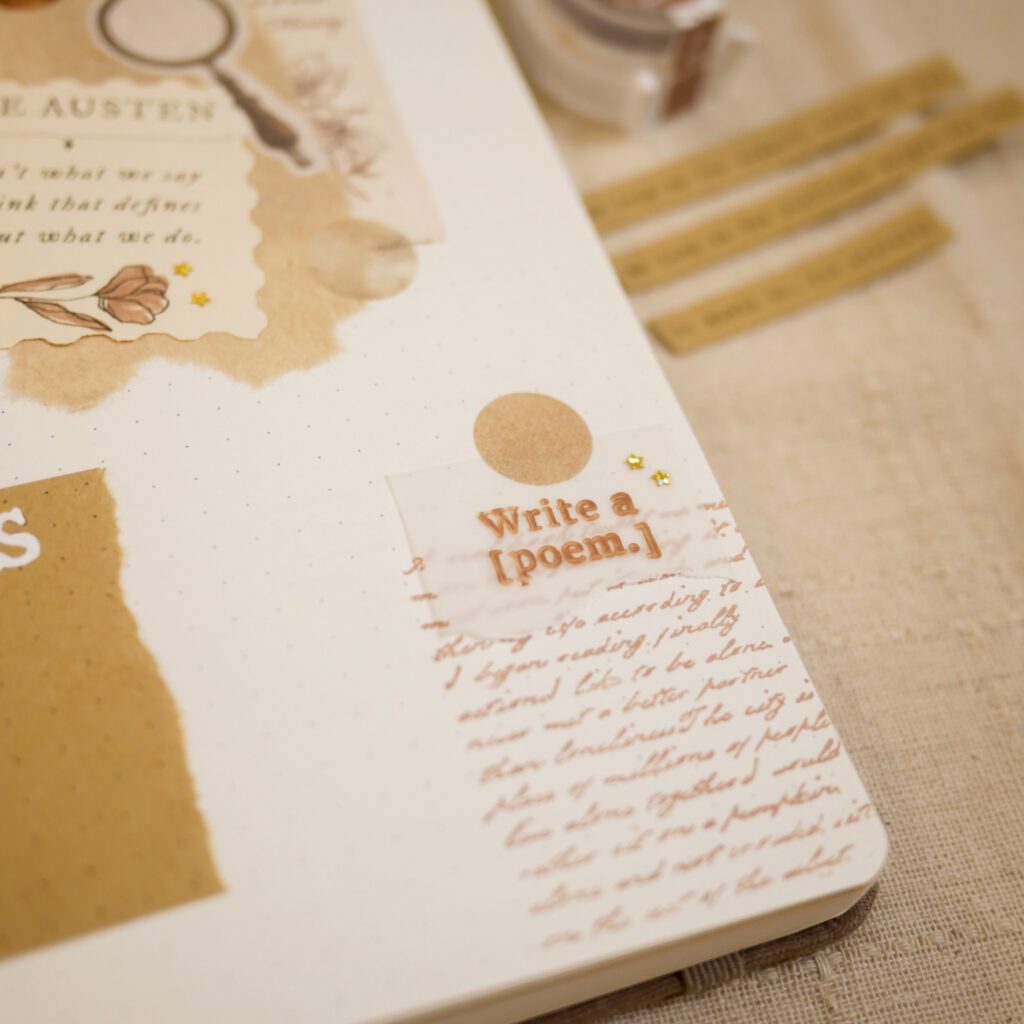 March Bullet Journal – Weekly Spread 1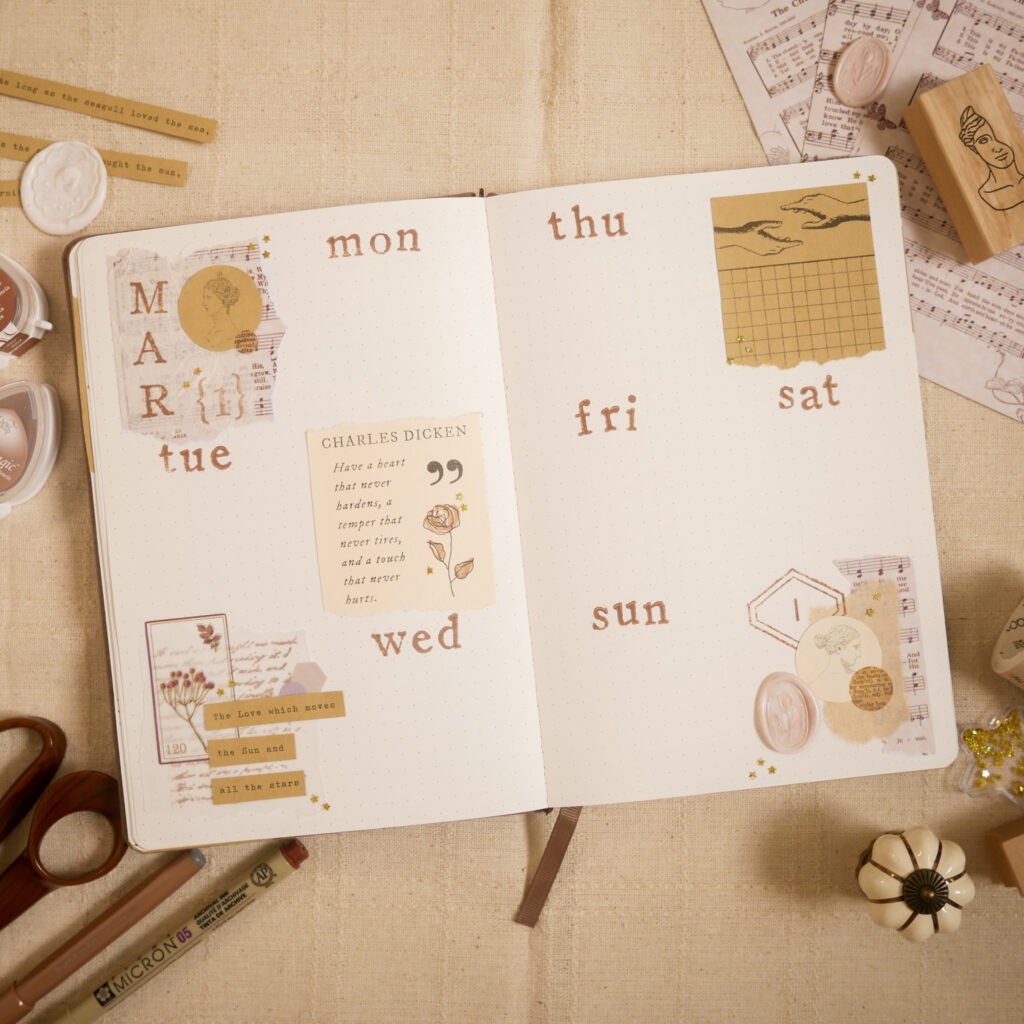 It is my first time trying this weekly spread layout and I must say that it is a new favourite! Each page is divided into six sections, and there is enough room for each day of the week and decorations. Similar to the cover page, I did quite a bit of layering on some of these little collages. My favourite is the small collage at the bottom left corner as I really love how the vellum paper looks when it is layered on top of stamped script lettering!
March Bullet Journal – Weekly Spread 2
This weekly spread layout is something I came across on Pinterest. It is surprisingly easy to set up! Simply count the grids on the page, divide each side into three sections and draw the top and bottom lines diagonally. Then, I finished the vertical lines freehandedly for a more casual look. The diagonal boxes leave quite a bit of space for decorations, and I opted to use the bottom right area as a notes section.
Free Journaling Printable – Light Academia Set
For this setup, I created a free printable centred around the light academia theme. It includes literary quotes, poetry excerpts, and images related to the theme. 
To download this free journaling printable, click here!
More Bullet Journal Ideas
Subscribe to my YouTube channel for more bullet journal setups! Check out these videos for my setup for the previous months:  
***
 If you enjoyed this article, share the love with your bujo pals! To stay updated on future blog posts, subscribe here. 
Related articles, videos and resources:
Video – Creative Wax Seal Ideas
Disclaimer: Some of the links above are affiliate links, meaning I earn a small percentage of commission via those links, but it doesn't cost you anything extra!
Enjoyed this post? Spread the joy!
☆ Pin this image to help this article reach more people. ☆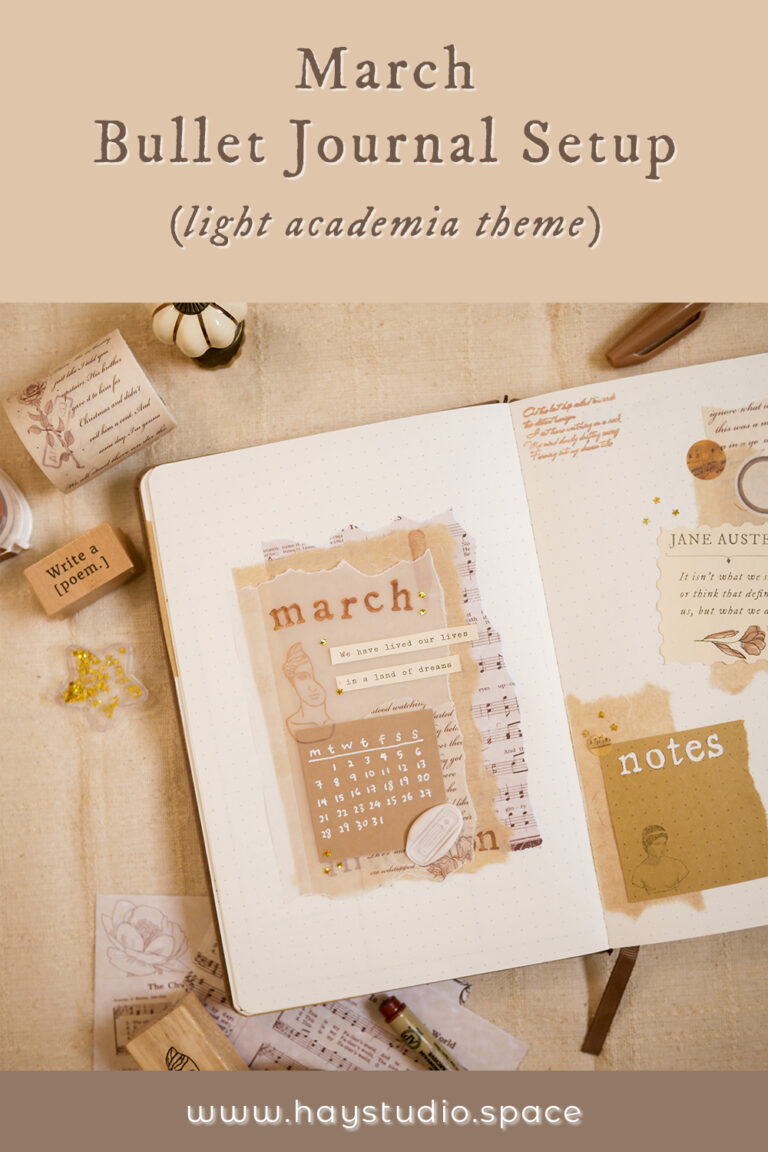 Clicking On These Helps Me Pay My Bills...