July Bullet Journal Setup - Boho Theme (Free Printable!)
HAY, how art you? Here is my simple boho theme July bullet journal setup. I have made a similar landscape theme setup last year, and this year I decided to revisit the theme in a slightly different style. This setup inspired me to create a boho theme journaling printable which is available to download for free. You can find the link at the end of this article. Keep scrolling to see more of my July bullet journal setup!
Check out the following video to watch the setup process and plan with me!
Here is a list of supplies I used for the setup this month: 
Wood grain textured papers (from Daiso)
July Bullet Journal Cover Page
July's cover page features a Dutch door cut in a wavy shape to mimic landscapes. I pasted three different textures on both sides of the Dutch door to represent valleys and mountains. Making the Dutch door was the most time-consuming of all, but after that was done, the rest of the spread was quite minimal and easy to make. 
Using a circle craft puncher, I punched out a circle and a crescent from the brown papers I used for the landscapes. Then, I stamped words along the Dutch door using an alphabet stamp set. To add functionality to this page, the areas covered by the landscapes are used for setting intentions and a gratitude log.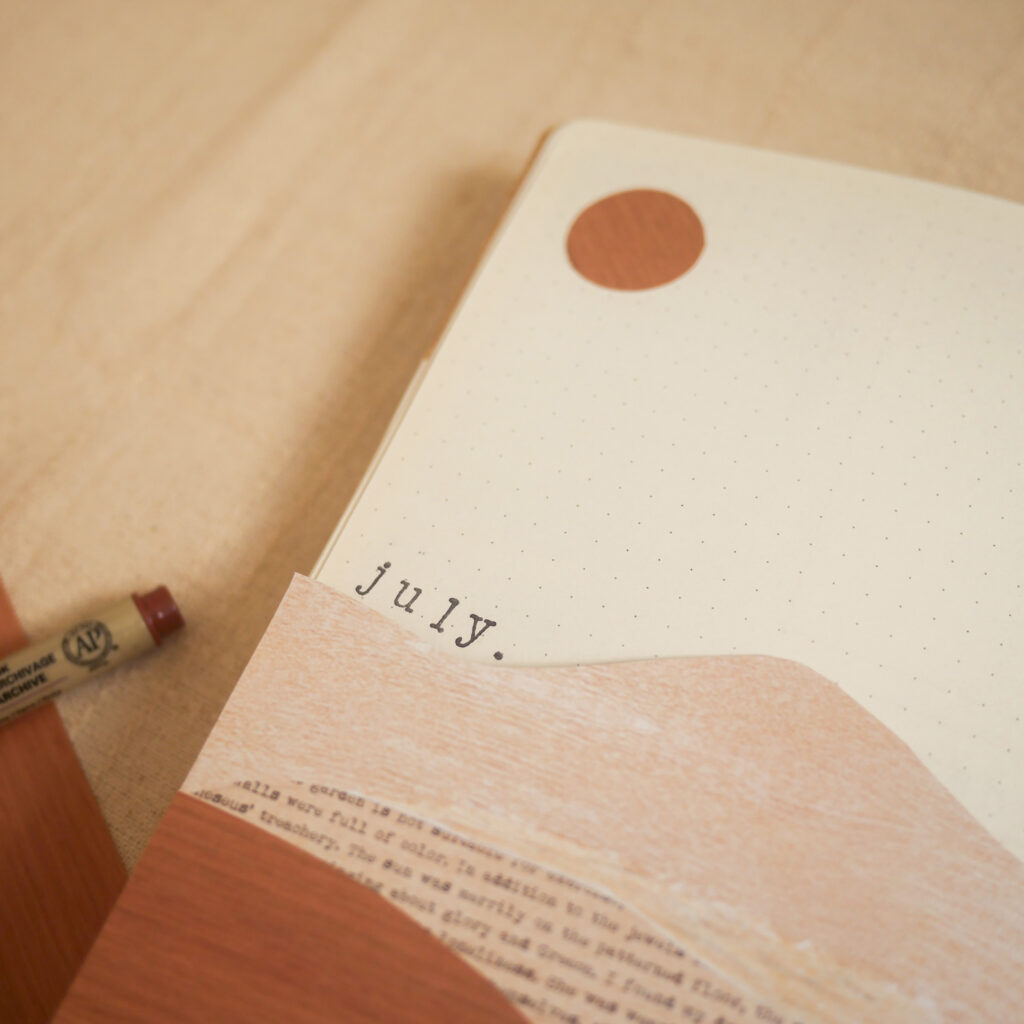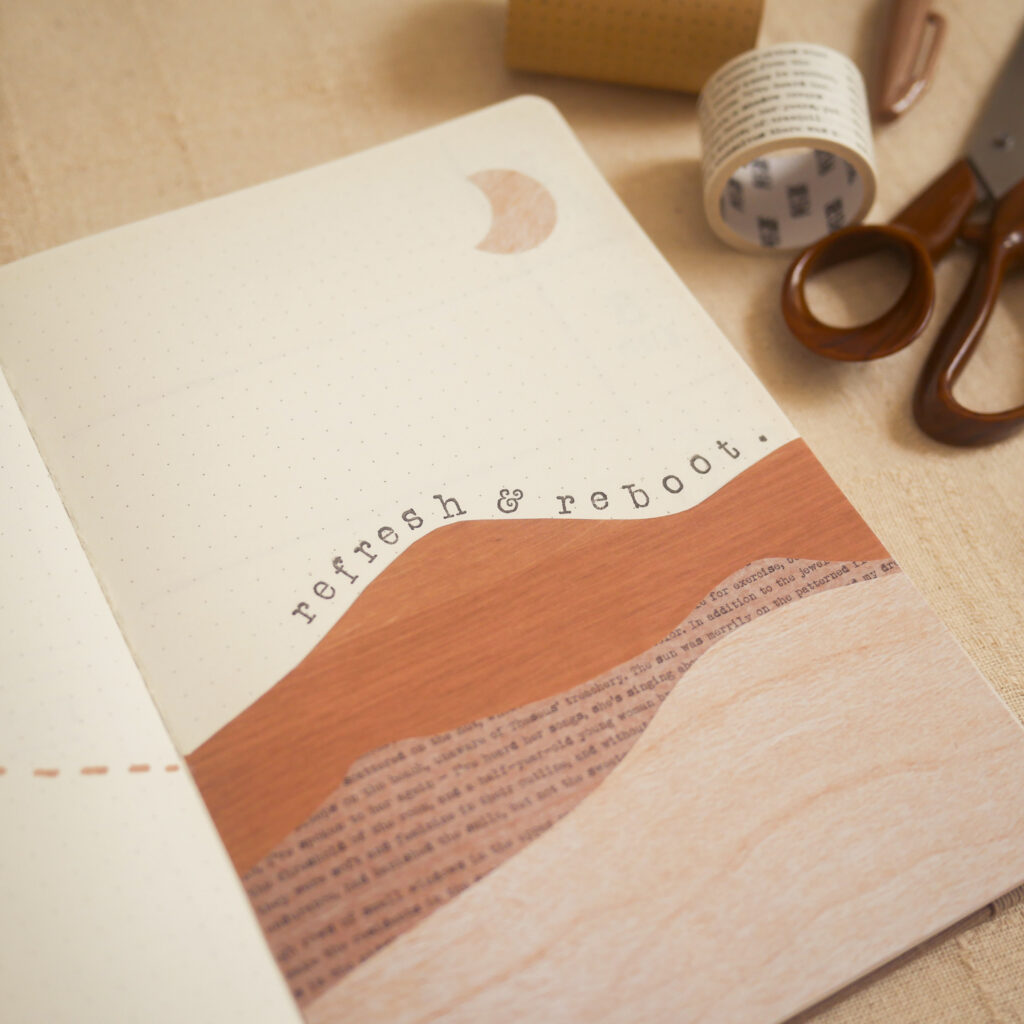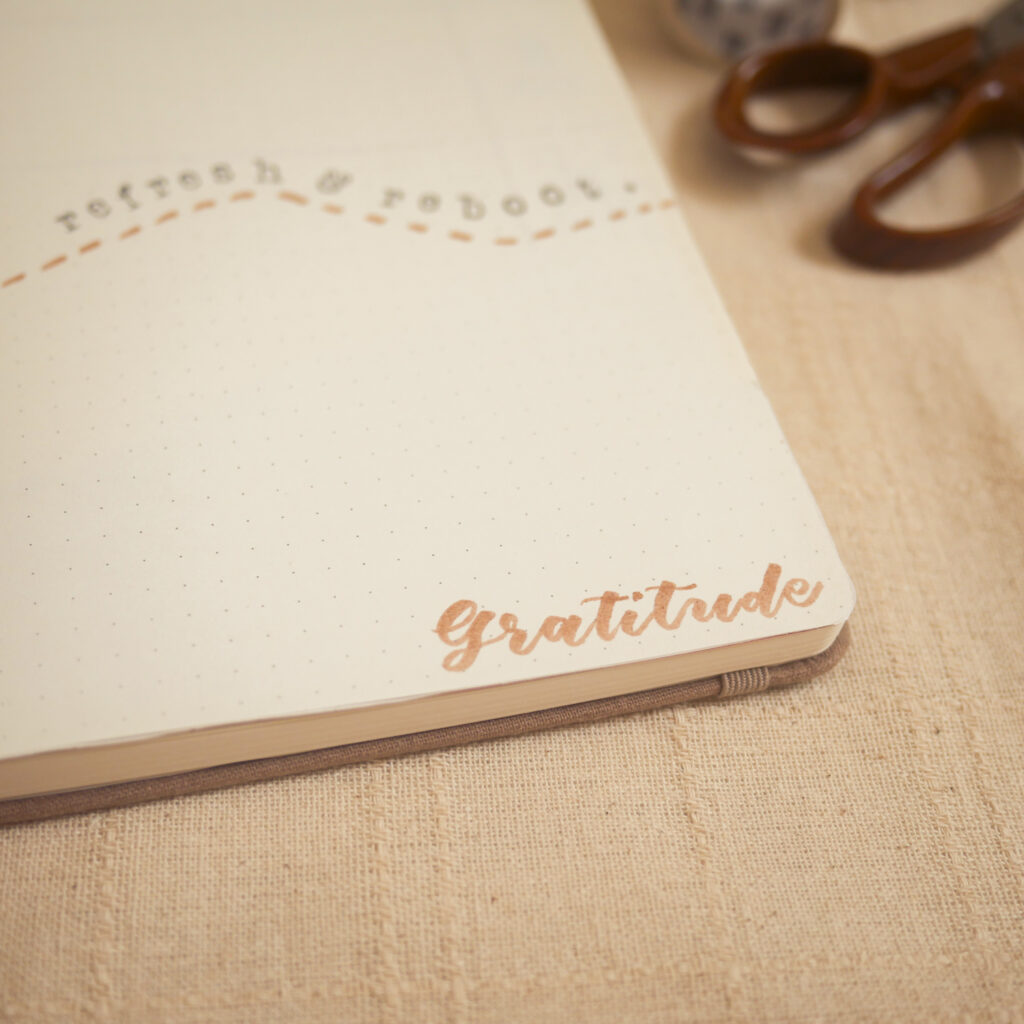 July Bullet Journal Weekly Spread 1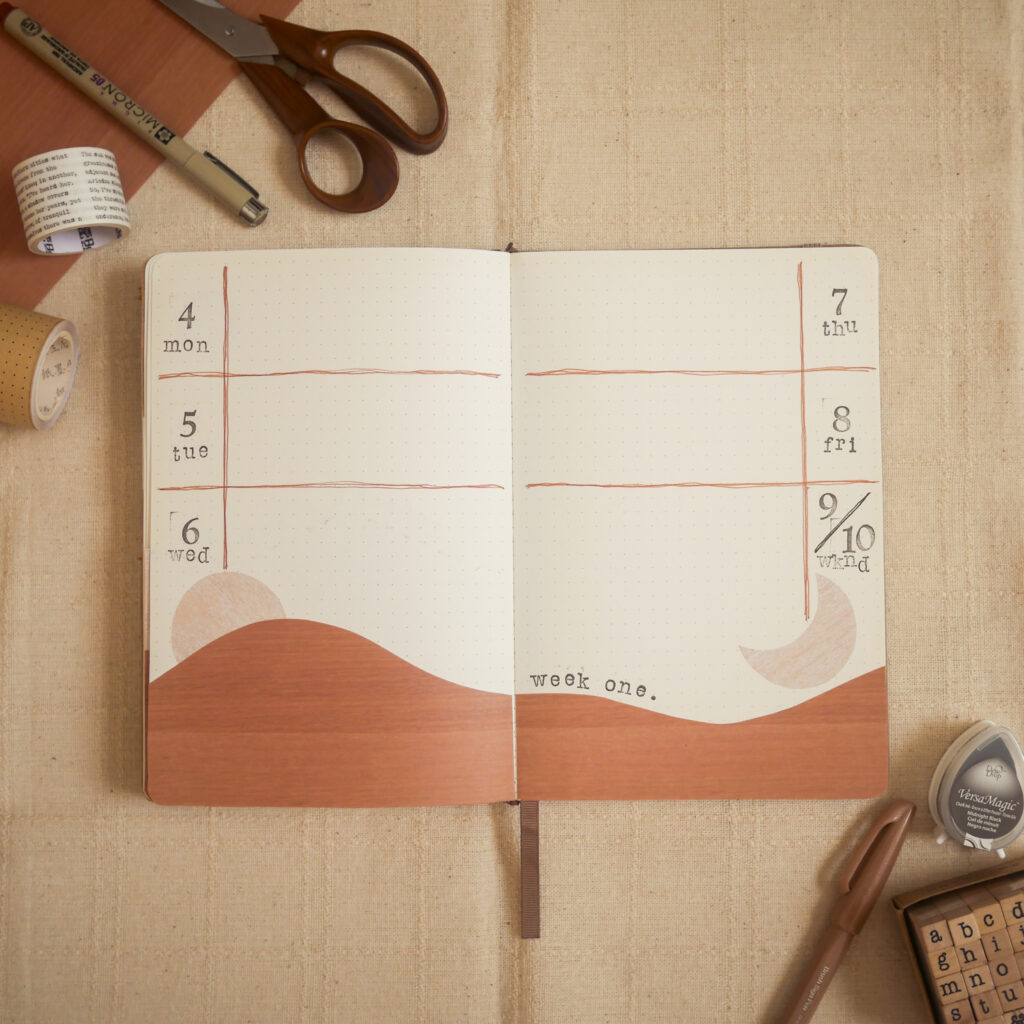 I went for a simple weekly spread layout for the first week of July. First, I used a big roll of washi tape to trace the shapes of a circle and a crescent from light brown paper. Then, I cut out two pieces of matching wavy shapes from warm brown paper and pasted them at the bottom of the spread. Divide the remaining space into six sections, stamp on dates and days, and voilà!
Free Journaling Printable – Boho Vibes
This month's free printable is one of my favourites til date! The calming earthy colour palette matches the boho vibes really well. Feel free to tag me on Instagram (@hay.studio) if you share any of your creations that contain my free printables.
To download this free journal kit, click here!
More Bullet Journal Ideas
Subscribe to my YouTube channel for more bullet journal setups! Check out these videos for my setup for the previous months:  
***
 If you enjoyed this article, share the love with your bujo pals! To stay updated on future blog posts, subscribe here. 
Related articles, videos and resources:
Disclaimer: Some of the links above are affiliate links, meaning I earn a small percentage of commission via those links, but it doesn't cost you anything extra!
Enjoyed this post? Spread the joy!
☆ Pin this image to help this article reach more people. ☆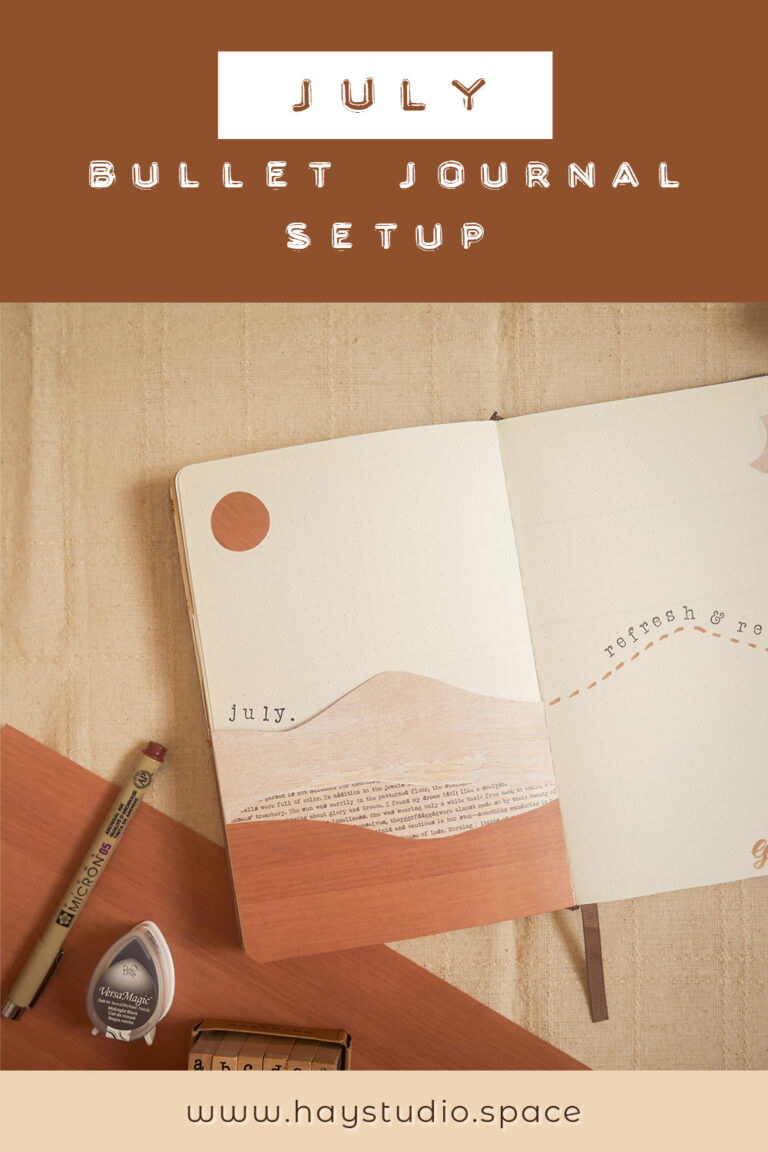 Clicking On These Helps Me Pay My Bills...