Rustic Fall Inspired Collage Bullet Journal Setup (Free Printable)
HAY, how art you? It's pretty unbelievable that we are nearing the end of 2021! In line with the fall season, I went with a cosy rustic collage bullet journal setup for November. I used some floral elements, wax seals, mini envelopes, as well as cutouts from a free printable (linked at the end of this article) I designed. Keep scrolling to know more!
Collage Bullet Journal Plan With Me Video
Check out the following video to watch the setup process and plan with me!
COllage Bullet JOurnal Supplies
Here's a list of supplies I used for the setup this month: 
Collage Bullet Journal 

– Cover Page & Monthly Log
It's been a while since I drew a boxed calendar for my monthly log, so I decided to combine it with the cover page this time round. All the elements I picked out matched pretty well along the lines of florals and brown tones. I love how everything came together to portray cosy autumn vibes.
Check out this blog post if you are interested in knowing how the wax seals in this setup were made! 
Collage Bullet Journal 

– Weekly Spread 1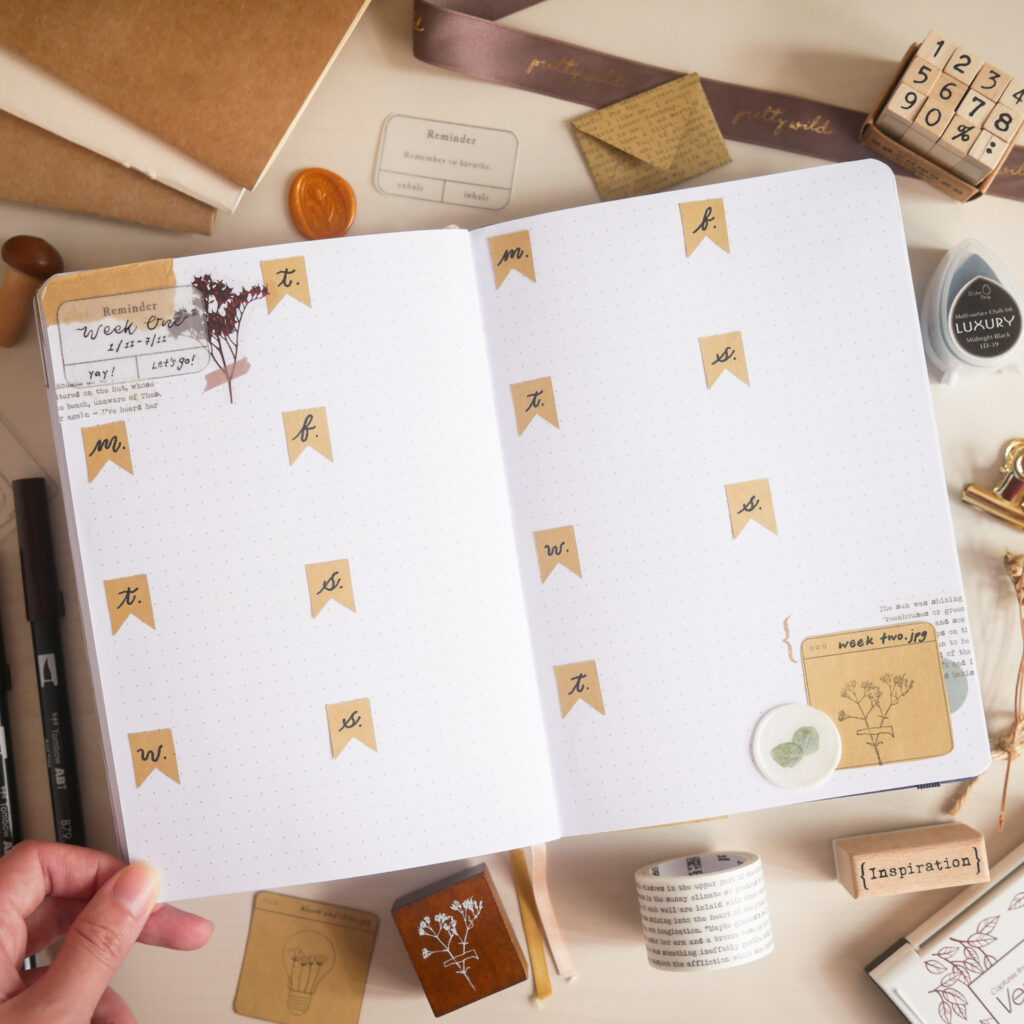 Since the weekly logs are single-paged, there is not much space left for decoration after designating sections for each day. I created a small collage for each page using the blank phone reminder and window template from my free printable as the headers for each week. 
Collage Bullet Journal – Weekly Spread 2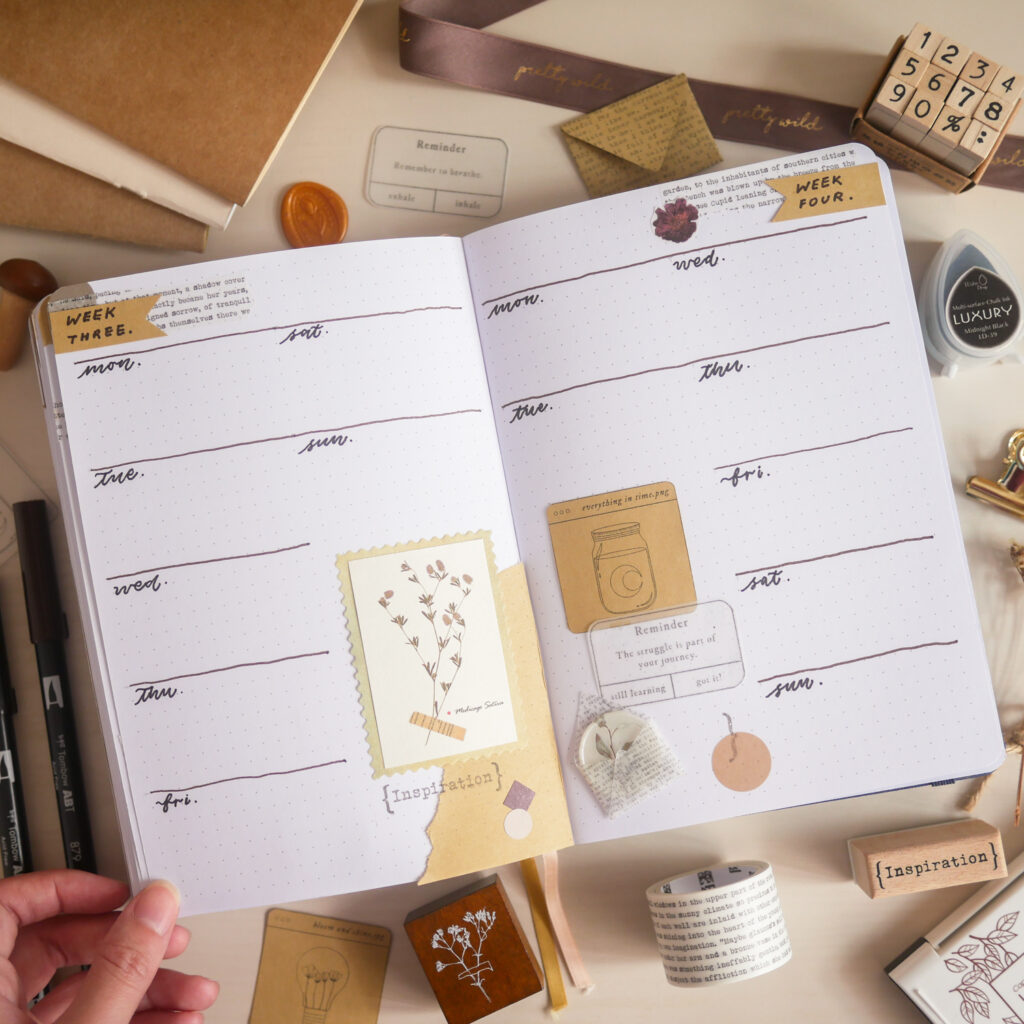 I don't usually set up all the weekly spreads at one go, but I was feeling particularly inspired that day. This layout yields a little more decorative space, so I had the chance to create a bigger collage in the middle of the spread. 
Free Journaling Printable – Aesthetic Phone Reminders & Desktop Windows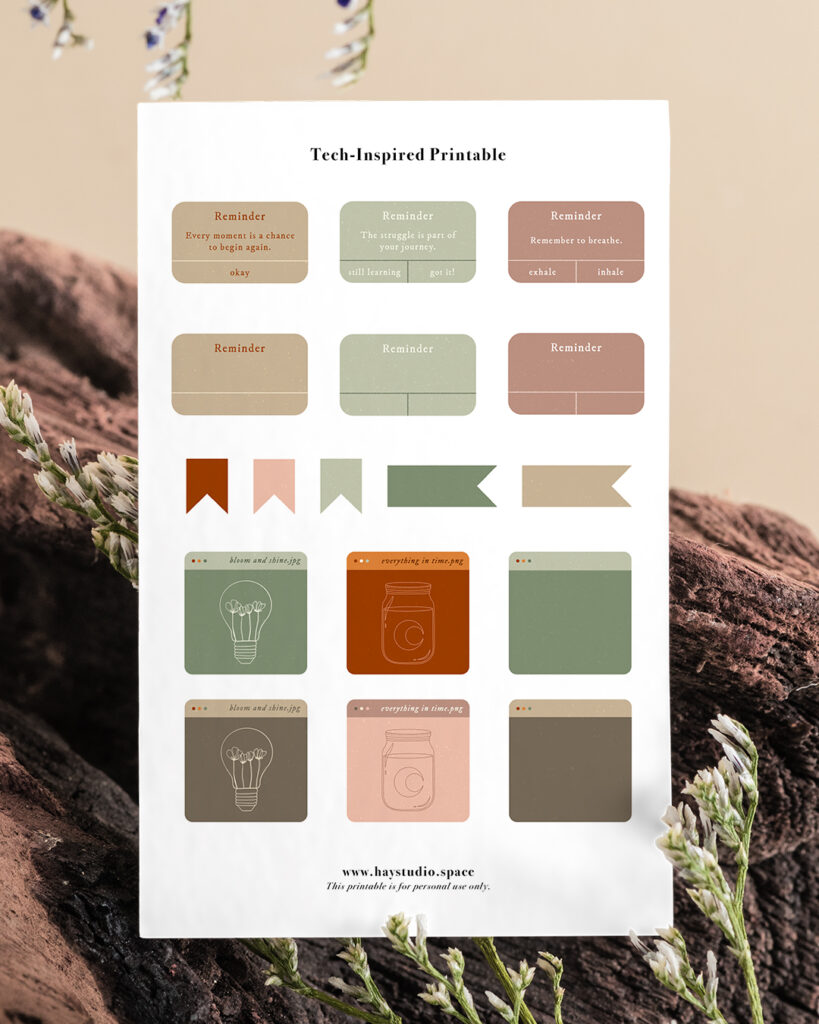 I really enjoyed designing this set of printable, and I hope you'll like it too!
To download this free journaling printable, click on this link.
More Bullet Journal Ideas
Subscribe to my YouTube channel for more bullet journal setups! Check out these videos for some inspiration:  
***
 If you enjoyed this article, share the love with your bujo pals! To stay updated on future blog posts, subscribe here. 
Related articles, videos and resources:
Disclaimer: Some of the links above are affiliate links, meaning I earn a small percentage of commission via those links, but it doesn't cost you anything extra!
Enjoyed this post? Spread the joy!
☆ Pin this image to help this article reach more people. ☆
Clicking On These Helps Me Pay My Bills...