November Bullet Journal Setup - Butterfly Theme (Free Printable!)
HAY, how art you? In this article, I am sharing my November bullet journal setup to the theme of Butterflies. It is the second last bullet journal theme for the year, and it is very much inspired by transformation and change. After scouring through my stationery stash, I realised that I did not have enough butterfly theme stationery, so I created a Metamorphosis  theme journaling printable set for this month's freebie. You can find the download link down below. Keep scrolling to see more of my November bullet journal setup!
November Plan With Me Video
Check out the following video to watch the setup process and plan with me!
What I used this month: 
You can use my affiliate codes to purchase stationery at the following stores:
November Bullet Journal Cover Page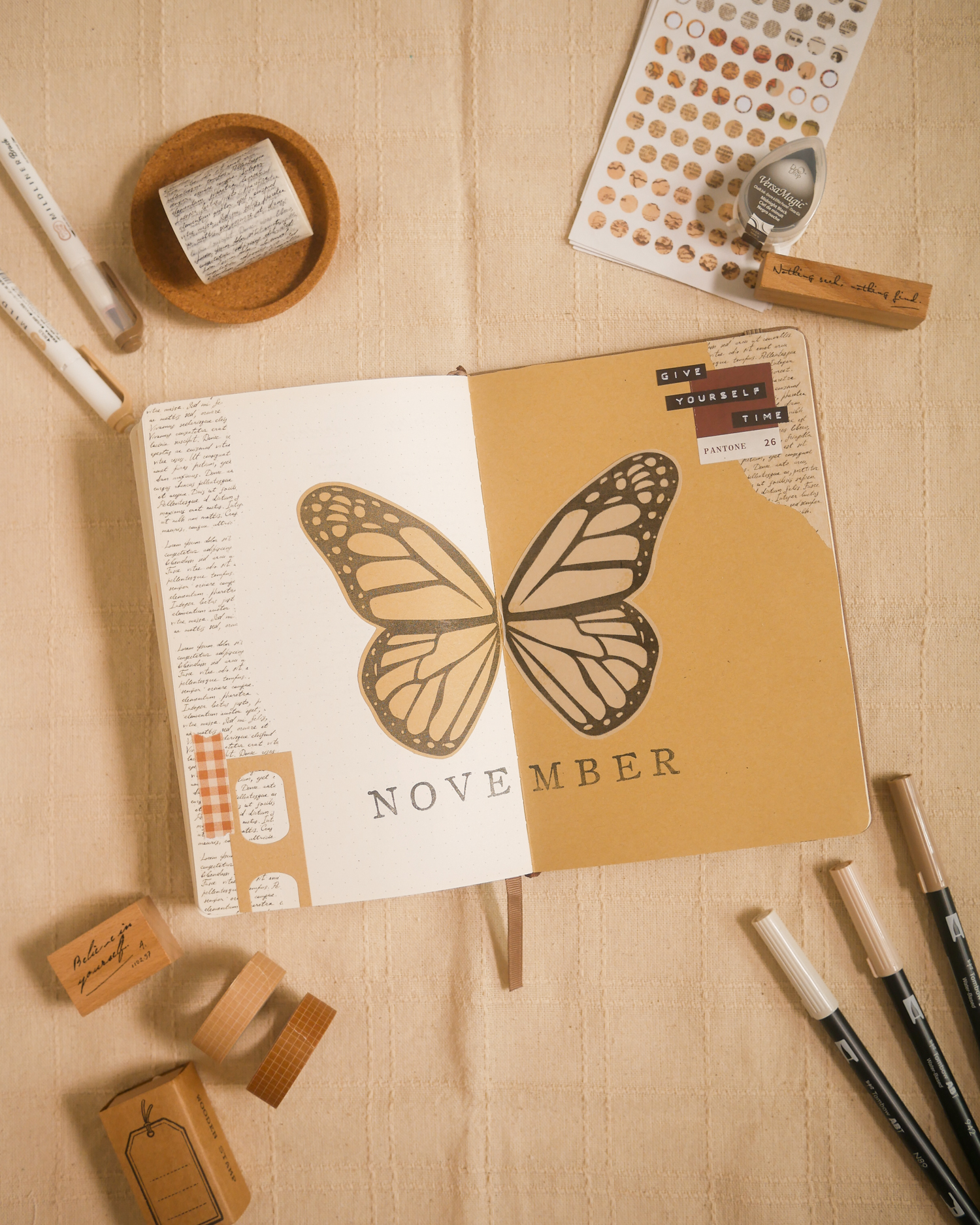 For my November cover page, I printed out two butterfly wings – one on A5 size kraft paper and one on A5 size vellum paper. Printing out the designs helps to save time during setup, and it's a lifesaver for journalists who aren't into drawing or colouring. 
To add contrast, I pasted kraft paper on the right side of the spread before layering on the vellum paper butterfly wing. Next, I stamped on November using acrylic stamps. Lastly, I added a few decorations using washi tape, stickers, and cutouts from my printable set. 
I love how the butterfly stands out on the spread. This cover page was really easy to set up too, and it is probably one of the quickest setups I have ever done!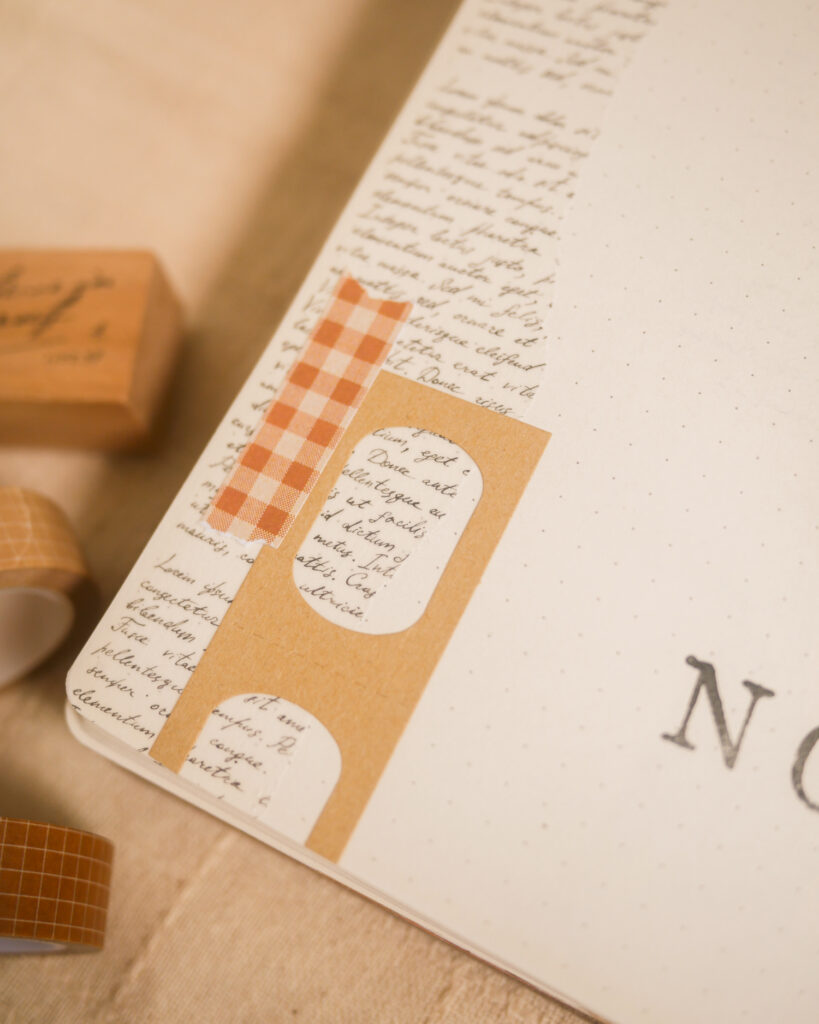 November Bullet Journal Intentions, Gratitude & Memories Spread
With the year drawing to an end, I found that I still have plenty of remaining pages in my current journal. This month, I decided to make an additional spread for setting intentions, gratitude logging, and recording the month's best memories. 
The layout is straightforward, with the headers stamped on and torn from kraft paper. I added a DIY tag I made a few months ago on the Memories page. The quote on it as well as its colour combination fit well with the theme!
November Bullet Journal Weekly Spread 1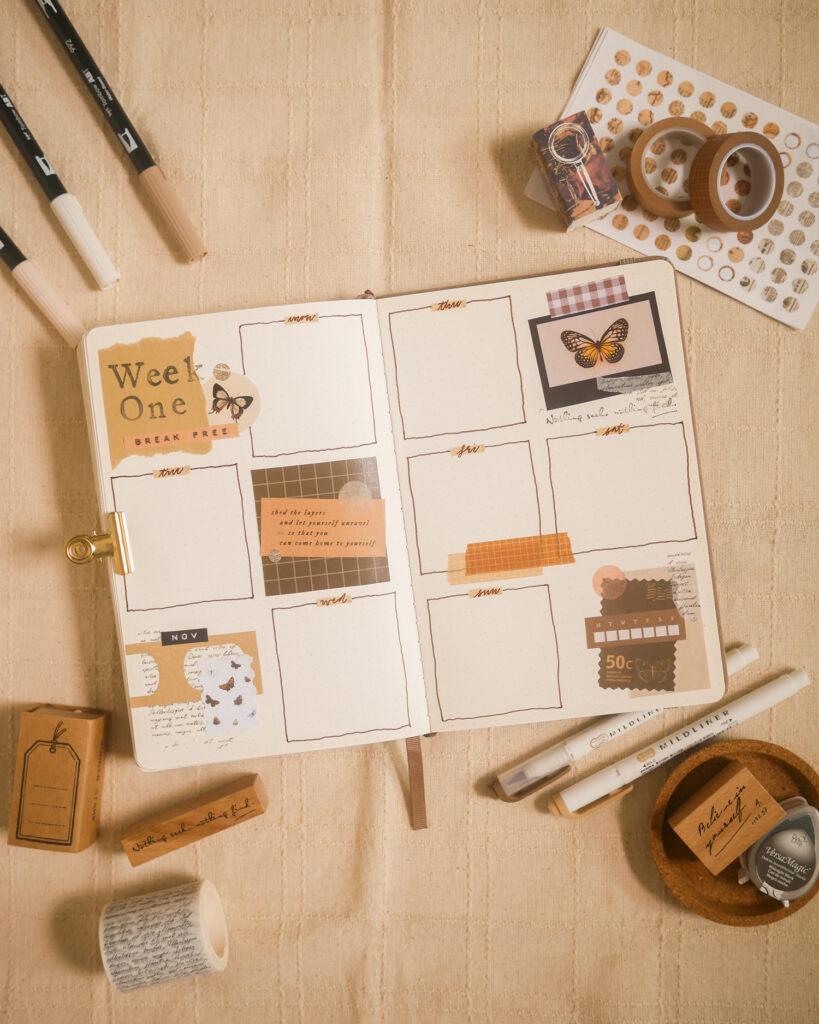 For the first weekly spread, I used one of my favourite layouts. Each page is divided into six sections for daily logging as well as mini collages. Assembling each collage is really enjoyable, and since they are pretty small, they do not take much time to complete. I got the quote from Planned by Jysla's Patreon page, and it is so apt for this bujo theme. 
Free Journaling Printable – Metamorphosis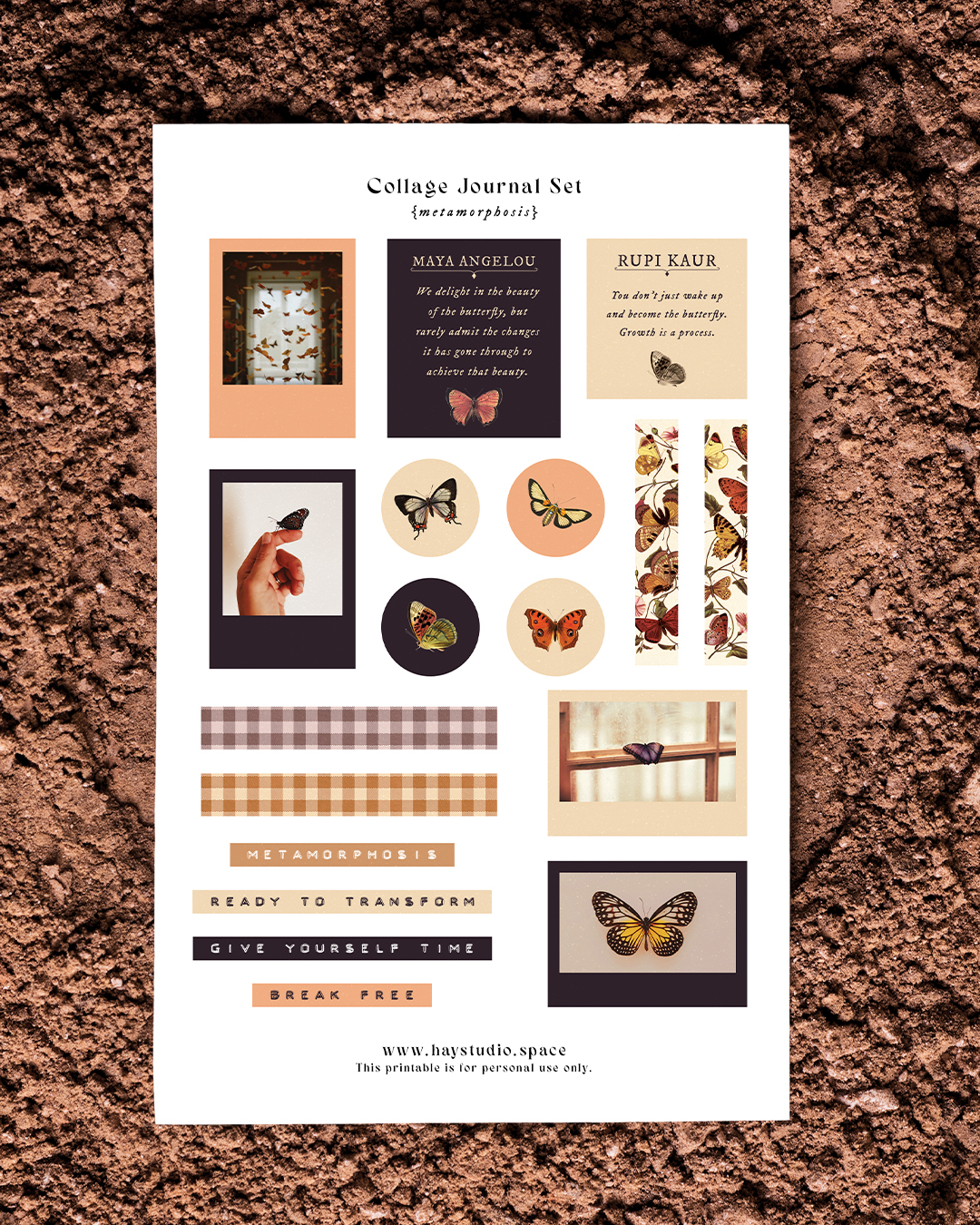 This month's free printable is a collage journaling set inspired by butterflies, transformation and change. The set includes faux Polaroids, washi strips, and butterfly-related quotes. Feel free to use them in your planner or journal if you love these beautiful creatures as much as I do!
Tag me on Instagram (@hay.studio) if you share any of your creations that contain my free printables; I would love to see them!
To download this free journal kit, click here.
More Bullet Journal Ideas
Subscribe to my YouTube channel for more bullet journal setups! Check out these videos for my setup for the previous months:  
***
 If you enjoyed this article, share the love with your bujo pals! To stay updated on future blog posts, subscribe here. 
Related articles, videos and resources:
Disclaimer: Some of the links above are affiliate links, meaning I earn a small percentage of commission via those links, but it doesn't cost you anything extra!
Enjoyed this post? Spread the joy!
☆ Pin this image to help this article reach more people. ☆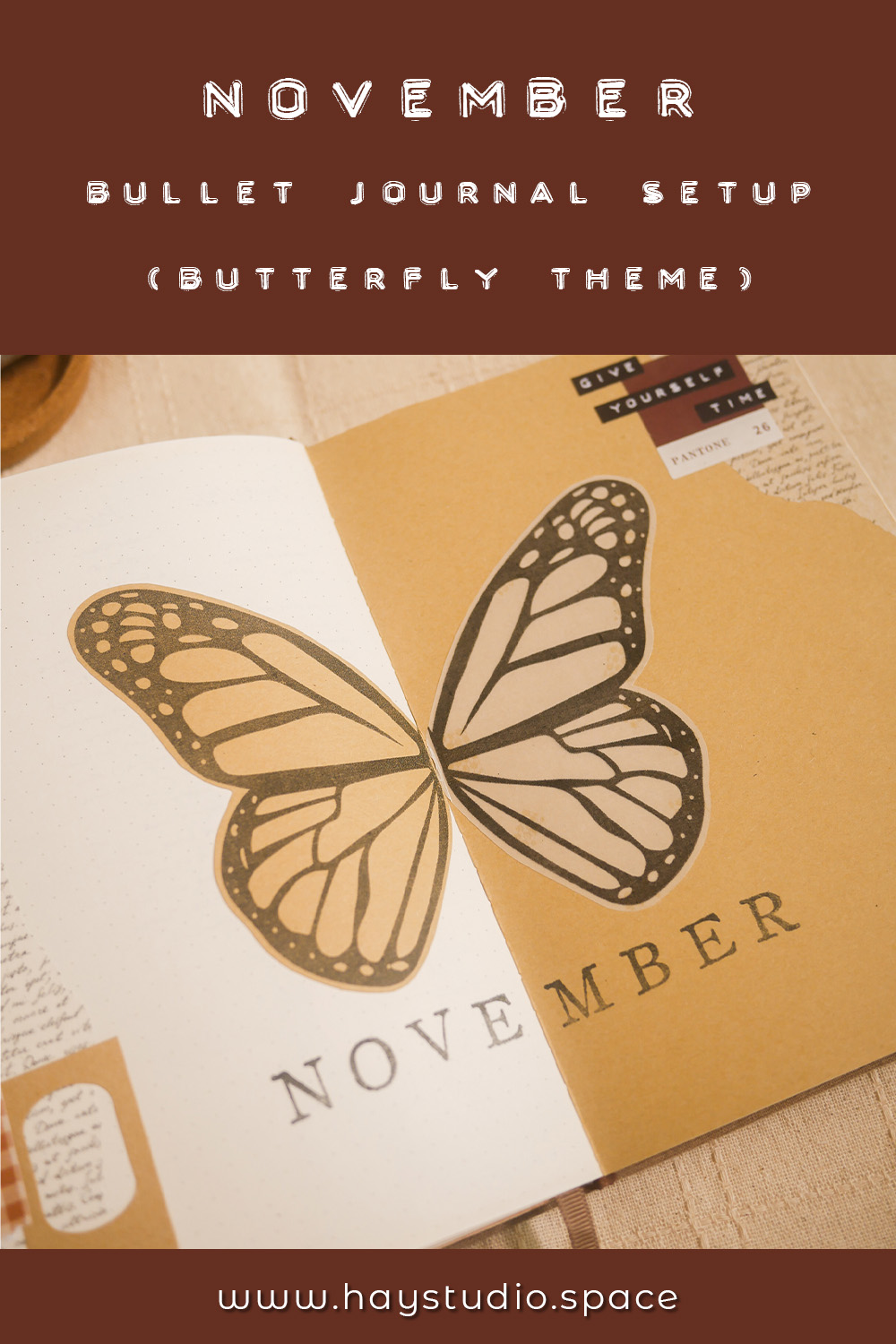 Clicking On These Helps Me Pay My Bills...