November Bujo Setup - Vintage Film Theme (Free Printable!)
HAY, how art you? This November, I went with a vintage film theme for my bullet journal setup. To achieve a minimal style, I used light neutral colours that really fit the year-end winter vibes. As usual, I designed a free printable set titled Sepia Film to go along with this theme. You can find the download link at the end of this article. Keep scrolling to see more of my November bujo setup!
November Bujo Setup Video
Watch the following video for the setup process and plan with me!
What I used this month: 
You can use my affiliate codes to purchase stationery at the following stores:
November Bujo Setup Cover Page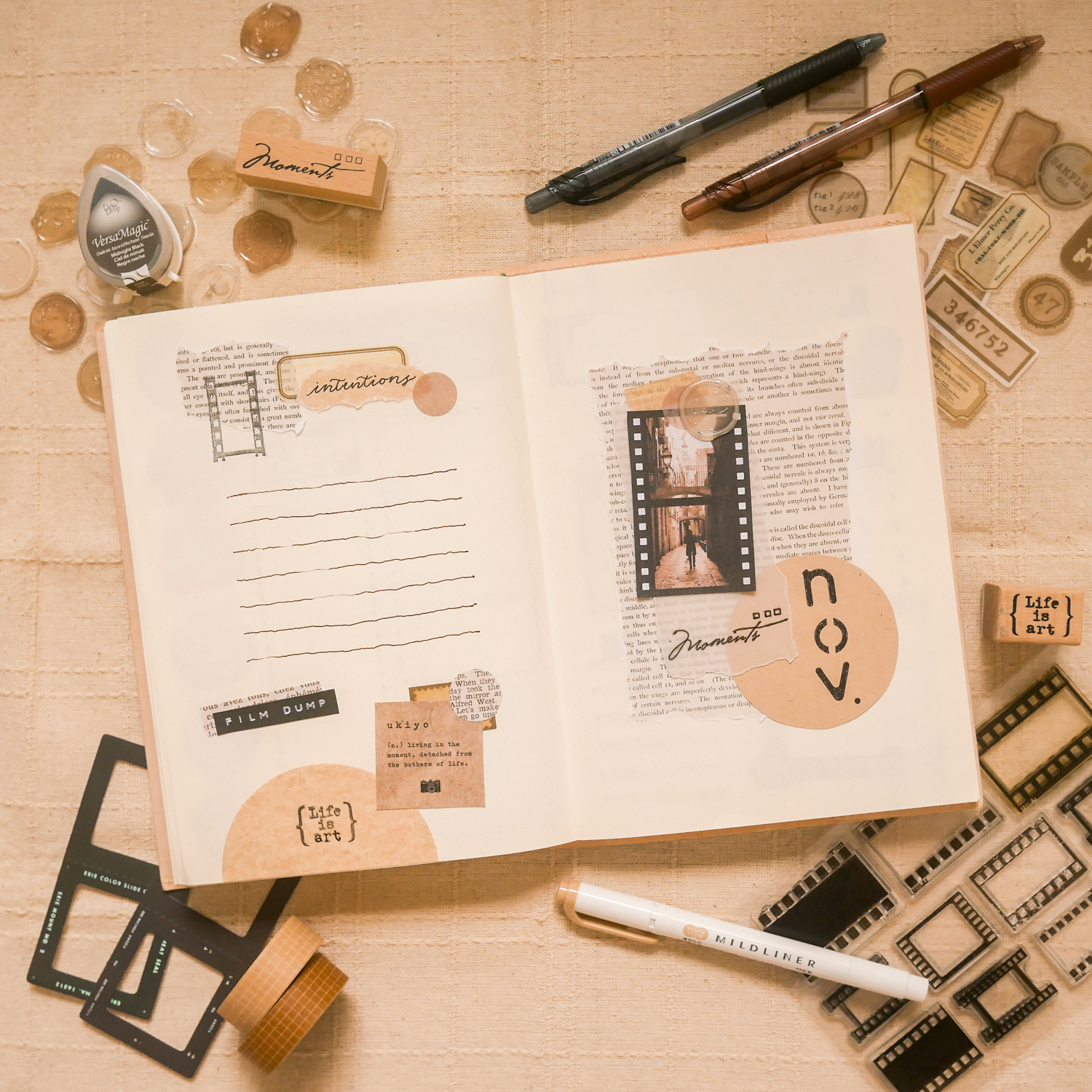 Collage Page
I kept the collage page minimal and casual, using light neutral colours and a film strip photo from my printable set. The collage was layered using vintage text ephemera paper, vellum paper, washi tape, stickers and a "moments" stamp, which was apt for the theme. The monthly header was traced using an alphabet stencil on a textured circular paper for a retro look. Using circles big and small all around the spreads really helps to add visual interest to the theme!
Intentions Page
The page on the left will be used for setting intentions, and I drew a lined section in the middle and filled up the rest of the page with collages.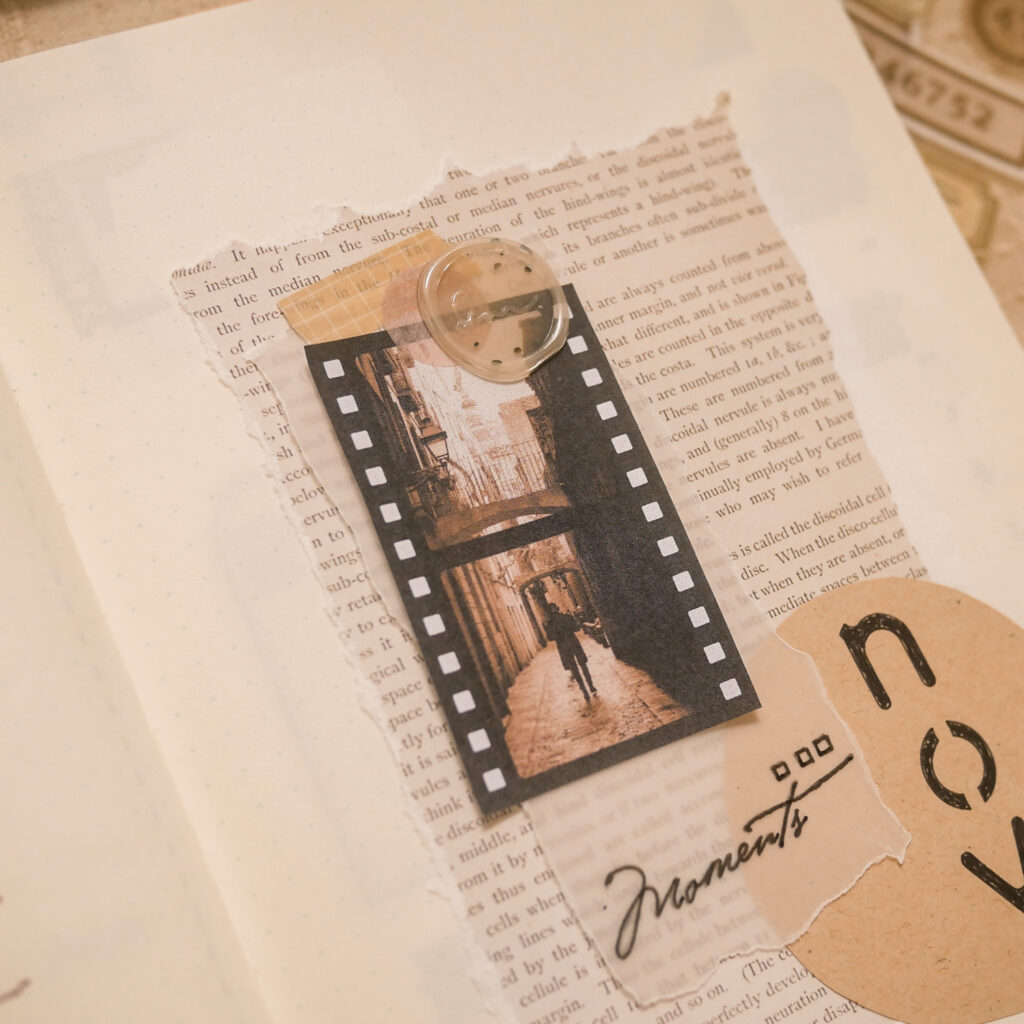 November Bujo Setup Weekly Spread 1
For the first weekly spread, I decided to revisit this layout that I tried a few months back. The daily sections are packed on the right, while the left page has lots of spaces for functional sections and collaging. 
I added sections for setting daily focuses and gratitude logging and filled up the spaces with little collages using cutouts from my printable and other supplies. 
November Bujo Setup Weekly Spread 2
For the second weekly spread, I went with a simple horizontal layout. To ensure the theme and style is uniform across all spreads, I used the same supplies to decorate the collages — for example, text ephemera papers, vellum paper and film strip stamps. 
Free Journaling Printable – Sepia Film
Add a retro vibe to your journal pages with this Sepia Film theme printable set! Comes with film strip photos, vintage text ephemera and mini photography quote cards and labels.
Tag me on Instagram (@hay.studio) if you share any of your creations that contain my free printables; I would love to see them. Happy journaling!
To download this free journal kit, click here.
More Bullet Journal Ideas
Subscribe to my YouTube channel for more bullet journal setups! Check out these videos for my setup for the previous months:  
***
 If you enjoyed this article, share the love with your bujo pals! To stay updated on future blog posts, subscribe here. 
Related articles, videos and resources:
Disclaimer: Some of the links above are affiliate links, meaning I earn a small percentage of commission via those links, but it doesn't cost you anything extra!
Enjoyed this post? Spread the joy!
☆ Pin this image to help this article reach more people. ☆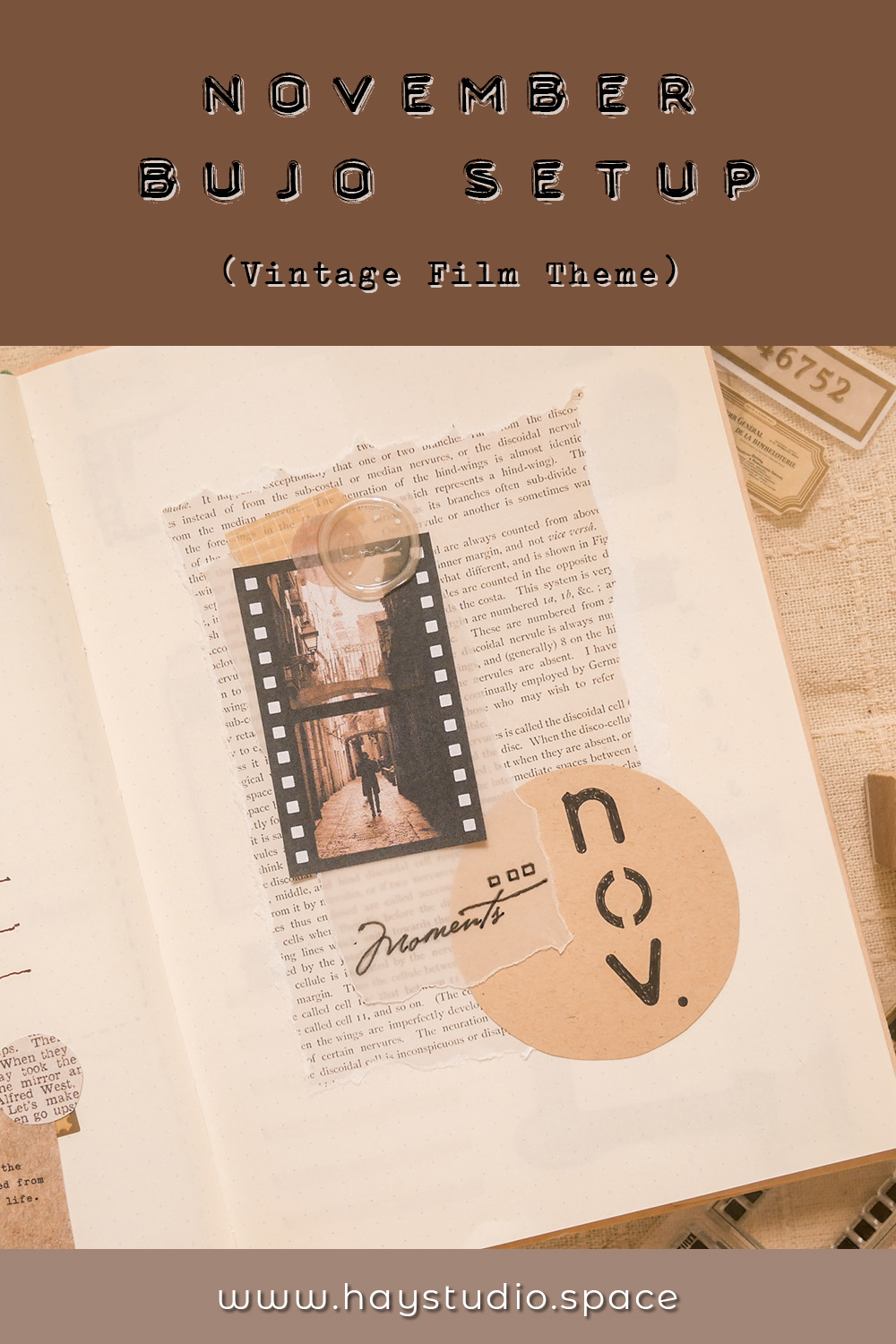 Clicking On These Helps Me Pay My Bills...