July Favourites: Stationery, Book, Gadget & App
HAY! How art you? I can't believe how quickly July flew by! It was a month with a steep learning curve. With no prior knowledge of website building, I set up HAY studio's website in 12 days (with the help of Google and lots of YouTube tutorials of course), gotten acquainted with the ever-elusive "SEO" (search engine optimization, if you're wondering), and made new friends on Instagram. Although it was challenging, I'm grateful that I now own this virtual safe space for me to create, explore and share with you.
While July was a fulfilling month for HAY studio, it was the same way for me personally. I acquired some new favourites – stationery, a book, a gadget and an app. Read on to find out more about them!
Art Favourites - Stationery, Wallpaper
These Koi colouring brush pens are seriously underrated. I know the Tombow dual brush pens are the most popular brush pens in the market but I prefer these Koi ones in terms of ease of use and pen tip size. They are easier to control and the smaller pen tips allow for smaller lettering, which is great for bullet journalling and smaller artworks.
Sap green was the first colour to catch my eye; it is a shade of green somewhere between vibrant and moody. Coral red sounds a tad misleading as I think it is really just a meek and pleasant shade of coral pink.
Get them here.
***
This binder clip wooden rubber stamp appeared in my July bullet journal spreads as a placeholder for weekly notes. I love the illustration and how minimal it looks. Using a sepia stamp pad gives it a vintage vibe but I think it is a very versatile stamp that should work with any style of journalling or art projects.
***
This could sound slightly (or very?) narcissistic but I love this wallpaper I designed! I am using both the mobile and desktop versions on my iPhone and MacBook Pro respectively. This flatlay photo turned out really well and I had to turn it into a wallpaper. Then, I hand lettered the phrase "create with heart" using the Procreate app and Apple pencil. It's a great reminder for me to always create from the heart.
The wallpapers are part of my welcome kit which you can download for free when you subscribe to my newsletter here!
***
Lifestyle Favourites -
Tech Gadget, Mindfulness App and Self-Development Book
Before I started making YouTube videos, I was totally a trackpad girl with no need for a mouse. However, the long hours of editing began to give me wrist discomfort and I ordered this pretty pebble mouse from Logitech. 
I love this shade of green (green is my thing if you haven't realised already) and how simple and sleek the design is. It is also one of the more affordable mouses out there. It saved me from wrist pain and I have to confess that I have converted to Team Mouse now!
Get it here. 
***
I have a really bad habit of keeping myself occupied up to the very last minute before bedtime. As a result, I often find my mind still racing and active as I lie in bed, whilst my body is ready to sleep. During one of those nights when I was tired (literally) of tossing and turning, I decided to try out Headspace, an app dedicated to meditation and sleep. 
With cute graphics and an interface that is easy to navigate, this app made a great first impression. To my surprise, one of the guided wind down exercises worked like a charm. The female voice guiding the exercise was really soothing and calming, and I relaxed and fell asleep very quickly. 
Since then, I started to use the app regularly. If I am still feeling pretty energetic, I would put on a guided wind down exercise that lasts for 5 to 10 minutes. Alternatively, I would put on some sleep music, which is usually composed of soothing ambient sounds, to create a dreamy sleep environment. This app offers a paid subscription but I'm contented with the free features so far.
Download the app here.
***
I am about 80% done with this book and I love how Brené Brown is out to put shame to shame.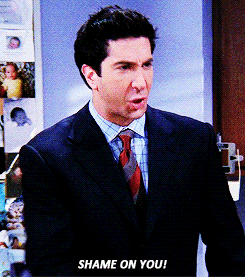 Growing up, I was that shy kid who never raises her hand in class to ask or answer a question, and my cheeks turn beet red to the slightest of teasing from peers and adults. Even though I have gotten considerably less shy and prone to feeling embarrassed as an adult, I believe shame is something we have to deal with throughout our entire life journey. When we look shame in the eyes, we can manage the emotion effectively, rather than let it manage us. 
In addition, I love how Brené Brown distinguishes perfectionism from striving for excellence: one is other-focused (what will others think or say?) and the other is self-focused (how can I get better at this?).
The following quote sums up the key concept of the book:
"When we stop caring about what people think, we lose our capacity for connection. When we become defined by what people think, we lose our willingness to be vulnerable. If we dismiss all the criticism, we lose out on important feedback, but if we subject ourselves to the hatefulness, our spirits get crushed. It's a tightrope, shame resilience is the balance bar, and the safety net below is the one or two people in our lives who can help us reality-check the criticism and cynicism."
Get the book here.
***
What do you think of my July favourites? If you have any similar items to recommend, feel free to leave a comment or send me a DM on Instagram to let me know!
To stay updated on future blog posts, subscribe here. 'Til the next post!
Disclaimer: This post is not sponsored in any way. Some of the links above are affiliate links, meaning I earn a small percentage of commission via those links, but it doesn't cost you anything extra!
Enjoyed this post? Spread the joy!
☆ Pin this image to help this article reach more people. ☆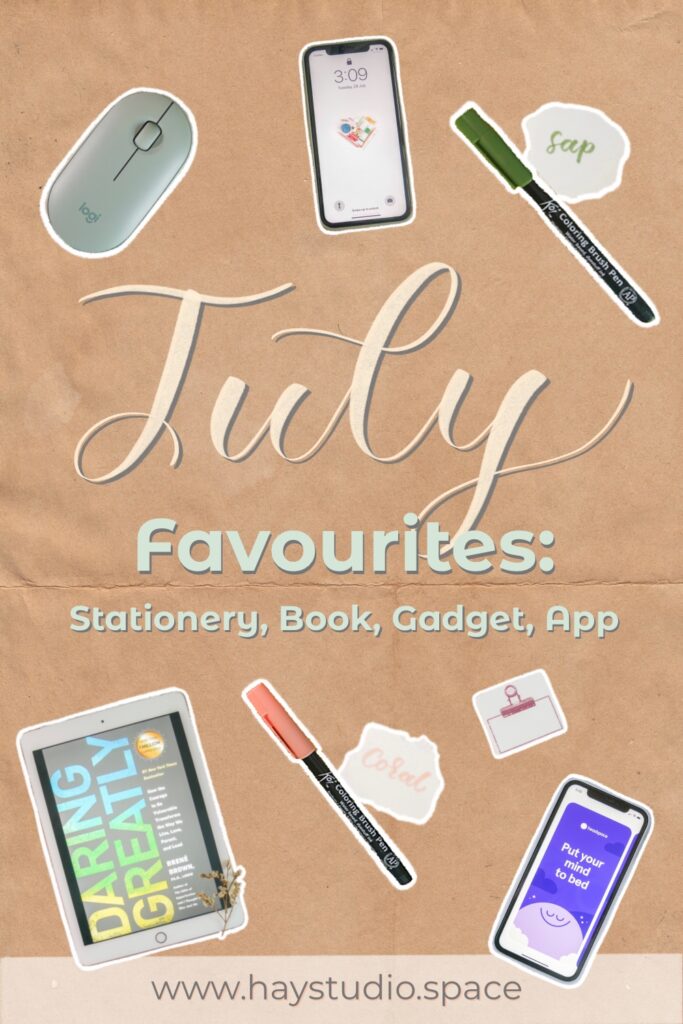 Clicking On These Helps Me Pay My Bills...