3 Fun & Free Creative Projects to Try When You're Bored
HAY, how art you? Do you default to surfing on social media, the news or watching the TV when you're bored? Instead of doom-scrolling, you can spend a fun hour or two to make your own font, write a letter to your future self, or make customised GIFs that you can use on IG stories. And the best part? All these websites and resources are completely free for use. Without further ado, keep reading to know about these fun and free creative projects!
Free Creative Projects Video
Watch the following video for the step-by-step process!
Free Creative Projects #1 – Create a Font
Have you ever wondered how you can create your own font using your handwriting? I have always imagined it to be a complicated process until I stumbled upon Calligraphr. It is a website that allows you to make your own custom font for free. What is even more amazing is that the process is really easy to follow and complete. I made my font in less than an hour and I love it to bits!

Follow the following steps to get started:
Visit Calligraphr and set up your free account. 
 Click on "Create a template". 
Select "Minimal English" under the left side panel. 
Click on glyphs to delete them if they are not needed. 
Download the template. It is available in either PDF or PNG format, and you also customise the size of the template cells before clicking "download". 
There are two ways to create your desired font:

Import the templates into an app on your drawing tablet and draw the letters with a stylus. I used Procreate on my iPad to create a handwritten style font using the Apple Pencil. 
You can also print the templates and use a pencil or pen to draw the letters. After you are done, scan the templates. You can also take a photo of the templates for uploading. 

 Once the design process is done, click on "My Fonts". 
Click on "Upload Template" and upload the finished templates. 
The characters are extracted automatically from the templates and added to your font. 
Before downloading, you can rename the font and tweak spacing and size settings under "Edit Font Details". 
Once the font is ready, click on "Build Font". 
That's it! The font is ready to be downloaded either as a TTF or OTF file. 
Free Creative Projects #2 –
Send a Letter to Your Future Self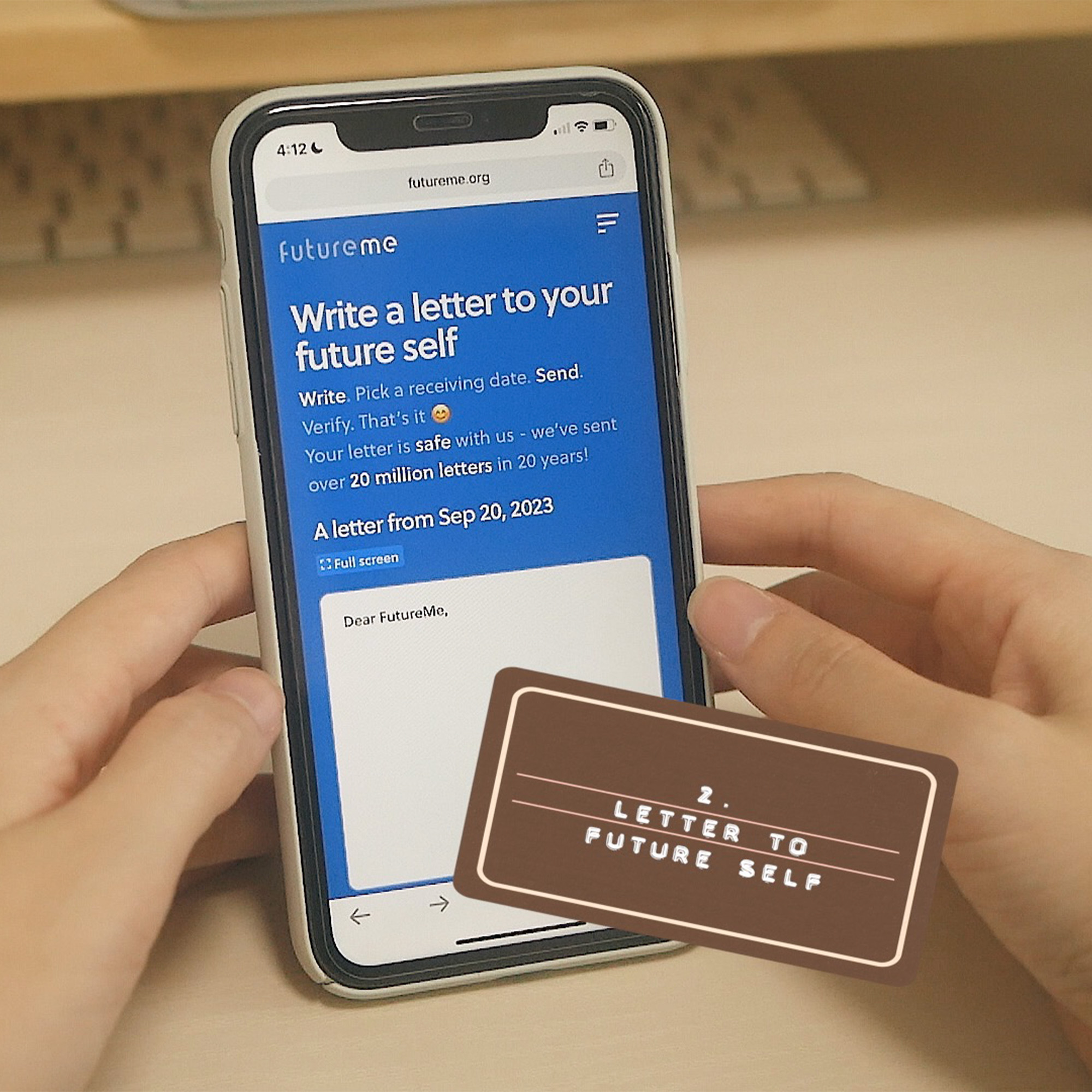 Do you still remember what Past You is going through a year ago? How about 3 years ago or even 10 years ago? With Future Me, you can send a virtual letter to yourself at any date! It is such a great idea for memory keeping, self-affirmation and goal tracking. 

Follow these steps to get started:


Head to Future Me. You can even do this on your phone, while on the go. 
The process is straightforward, you can start writing your letter without creating an account. 
You can set the date of the letter's delivery after writing the letter.
Input your email. You will need to click on the confirmation link that is sent to that email to confirm.
That's it. Look forward to receiving a letter from Past You on the set date!
Free Creative Projects #3 –
Make Custom GIFs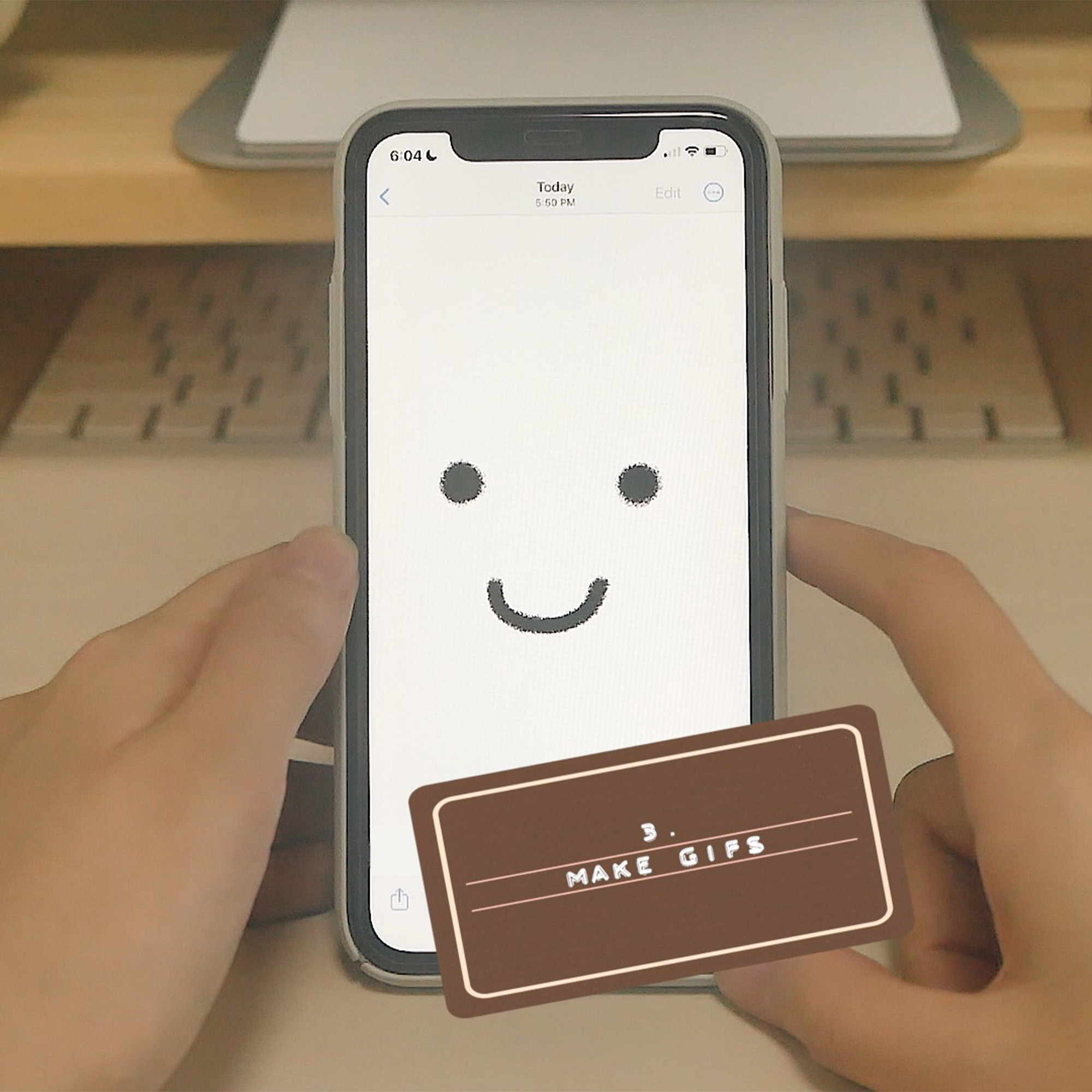 GIFs are such a fun way to spruce up Instagram stories. If you run a small business, custom GIFs can be a great way to enhance your branding. It might be tough to find GIFs that match your brand colours and aesthetics, so why not make your own? Paid programs and apps like Photoshop and Procreate allow you make GIFs, but you can also make your own using free web-based programs.
Making custom graphics
Head to Sketchpad. It is a free web-based program for drawing, adding text, etc. 
 This program is similar to Paint, Photoshop, etc, so just fiddle around to start making your graphics.
The important thing to note is to separate each frame of your intended animation on different layers e.g. if you want a GIF that spells "super" letter by letter, you should have the following layers:

 s
su
sup
supe
super

Under layers, click on the eye icon to hide all layers. Export the empty project as a PNG file. Using the PNG file format ensures the background is completely transparent. Skip this step if you do not need a blank frame in your animation.
Show the first layer, and export the project as a PNG file. 
Continue until you have saved all the layers as separate files. 
This is optional, but I like to rename all the files in order of the animation. 
Turning graphics into GIFs
Head to EZ Gif Maker to turn the graphics into a GIF. 
Upload the graphic files you have created. 
You can drag and drop the files in the order you want. 
There are two things you can do to control the animation:

 Adjust the delay time for each frame to control how quick it changes frame by frame. The default is 20. A bigger number means a longer delay time, which leads to a slower animation. 
Skip or copy a frame. 

Click on "Make a GIF!" to preview it. 
You can keep adjusting the properties until you are satisfied with the final look. 
I usually click on "optimise the GIF" to reduce the file size. 
Then it's time to save the GIF! Click on the save button to download it. 
Using custom GIFs in Instagram stories
Save the custom GIFs onto your phone's photo gallery. You can use Airdrop, email, or a cloud service like Dropbox. 
Open the file on your file and copy it. 
On the Instagram story which you want to add the custom GIF, use the text tool and "paste".
Your custom GIF should appear, and it can be resized and repositioned as you like!
Subscribe to my YouTube channel for more craft tutorials! Check out these videos:  
Disclaimer: Some of the links above are affiliate links, meaning I earn a small percentage of commission via those links, but it doesn't cost you anything extra!
Enjoyed this post? Spread the joy!
☆ Pin this image to help this article reach more people. ☆
Clicking On These Helps Me Pay My Bills...