Simple Art Journal Ideas to Create an Aesthetic Quote Spread
HAY, how art you? A simple quote spread is the go-to whenever I run out of ideas or prompts to journal on. Moreover, scouring through Pinterest for that perfect quote is such an inspiring and calming process. In this short article, I'll be sharing three simple art journal ideas for making aesthetic quote spreads. Keep reading to know more! 
Art Journal Ideas – Journal With Me Video
Check out the following chill journal with me video to watch the setup of two simple quote spreads!
Art Journal Ideas – #1: Torn Kraft Paper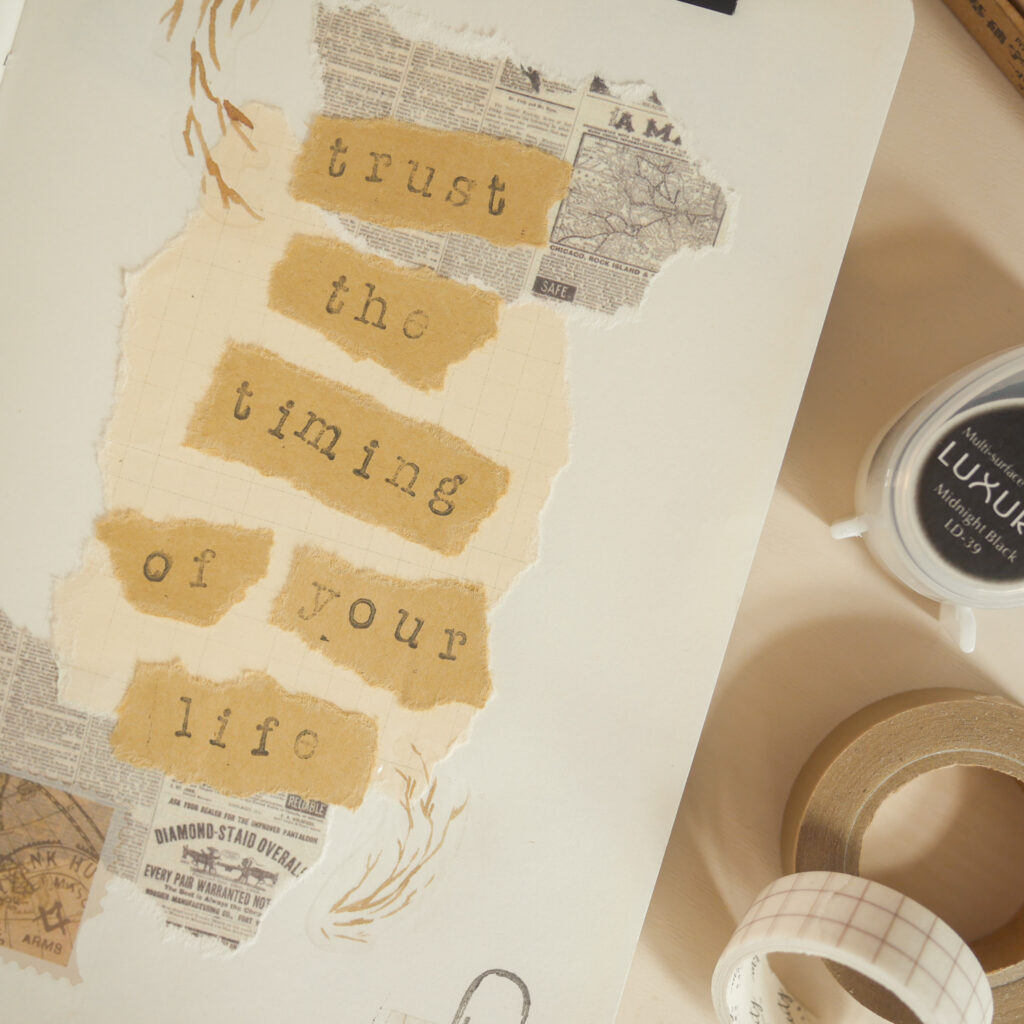 Tear kraft paper by hand instead of cutting with scissors for a rustic, handmade look. The uneven edges give vintage vibes and add interest to the spread. You can also replace kraft paper with any other paper you desire! 
Art Journal Ideas – #2: Stamped Words
Instead of writing the quote, use an alphabet stamp set to stamp the words on the page. The font on the stamps determines the overall feel of the spread. For example, my stamps are of a retro typewriter font, which is a good match with the vintage textures and brown colour palette on the page. 
Here are a few stamp sets of various fonts, available on Amazon:
Clicking On These Helps Me Pay My Bills...
Art Journal Ideas – #3: Magazine Cutouts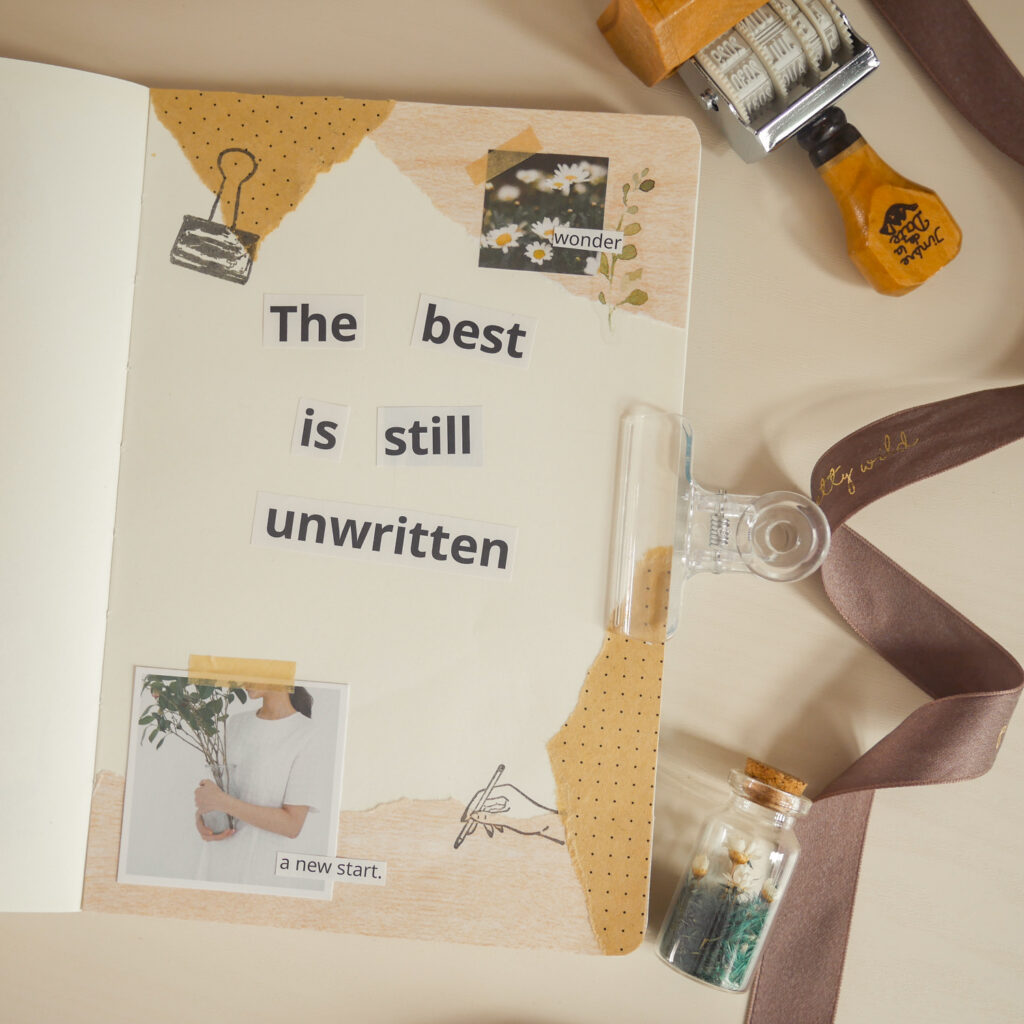 Flip through old magazines for meaningful quotes, or piece together words to form one yourself. I didn't have any old magazines at home, so I used an IKEA catalogue. I was surprised as there were quite many positive and meaningful words in it! 
Subscribe to my YouTube channel for more journaling content! Check out these videos for some inspiration:  
***
I hope you enjoyed these art journal ideas. Have fun journaling!
 If you enjoyed this article, share the love with your journaling pals! To stay updated on future blog posts, subscribe here. 
Related articles, videos and resources:
Disclaimer: Some of the links above are affiliate links, meaning I earn a small percentage of commission via those links, but it doesn't cost you anything extra!
Enjoyed this post? Spread the joy!
☆ Pin this image to help this article reach more people. ☆