Equipment List for Creative Content Creators
HAY! 
Check out this post for some inspiration on beginner equipment for creative content creators.
Equipment for filming & audio recording
Filming
Audio Equipment
Gadgets
Lighting
Software for editing videos & photos
Video Editing
Photo Editing Apps 
Design
Stationery for journaling & calligraphy
***
To stay updated on future posts, subscribe here. 
Disclaimer: Some of the links above are affiliate links, meaning I earn a small percentage of commission via those links, but it doesn't cost you anything extra!
Enjoyed this post? Spread the joy!
☆ Pin this image to help this article reach more people. ☆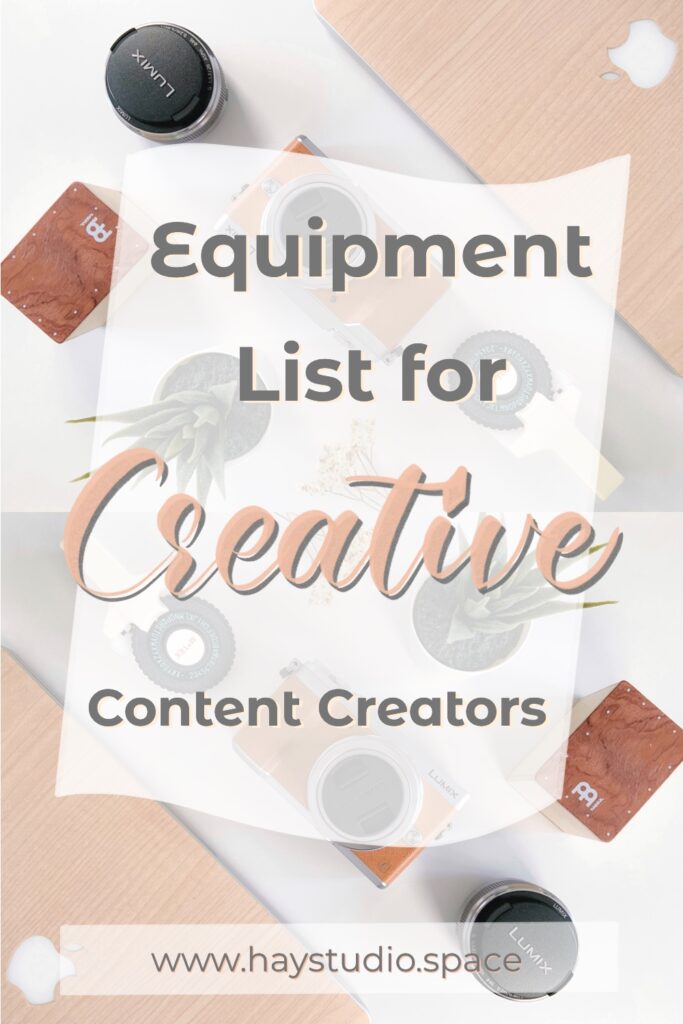 Clicking On These Helps Me Pay My Bills...