6 Best Brush Pens for Beginner Lettering and Calligraphy
HAY! How art you? When it comes to the art of calligraphy, there is an array of tools you can choose from to create your artwork. Having tried my hands (literally) on a variety of tools from the pointed pen, brush pens, watercolour, to digital calligraphy, I found that brush pens are the perfect starter tools for beginners to kick off their calligraphy journey. In this article, I am sharing my list of the 6 best brush pens for beginner lettering and calligraphy.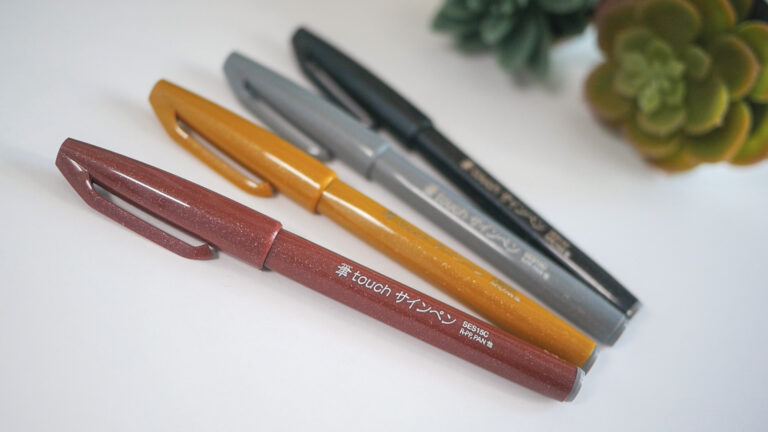 The first brush pen is the Pentel brush sign pen. This is my favourite brush pen and the one that I use most often. The flexibility of the pen tip is just right – not too hard and not too soft, which makes it really easy to control, even for beginners.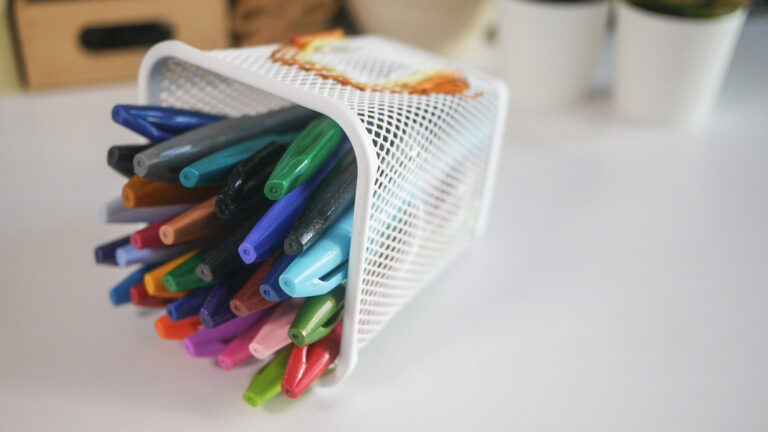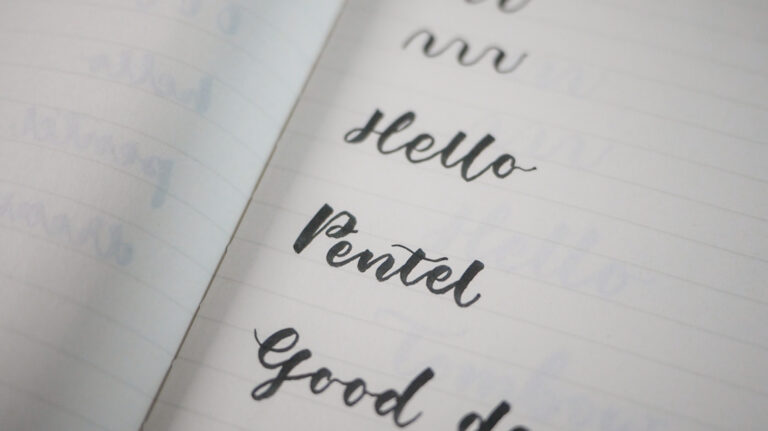 The size of the pen tip is relatively small compared to many other brush pens out there so it's great for writing and bullet journalling in smaller notebooks.
2) Tombow Fudenosuke Brush Pen (Soft Tip)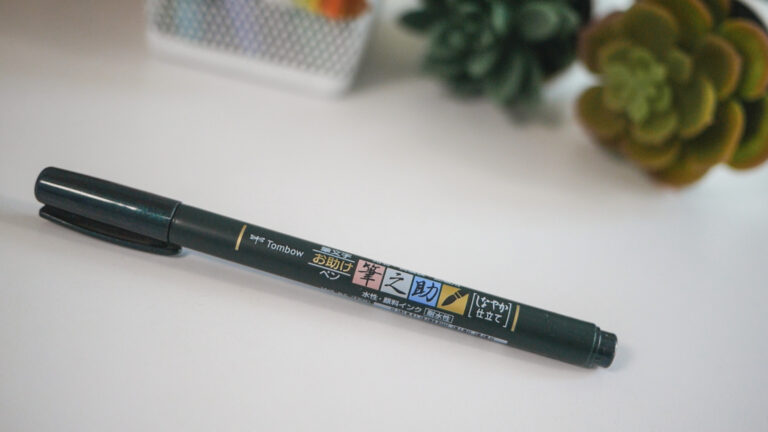 Just like the Pentel brush sign pen, the Tombow Fudenosuke Brush Pen has a small pen tip. I think the tip is just slightly softer than the Pentel brush sign pen, but it is also easy to control for beginners.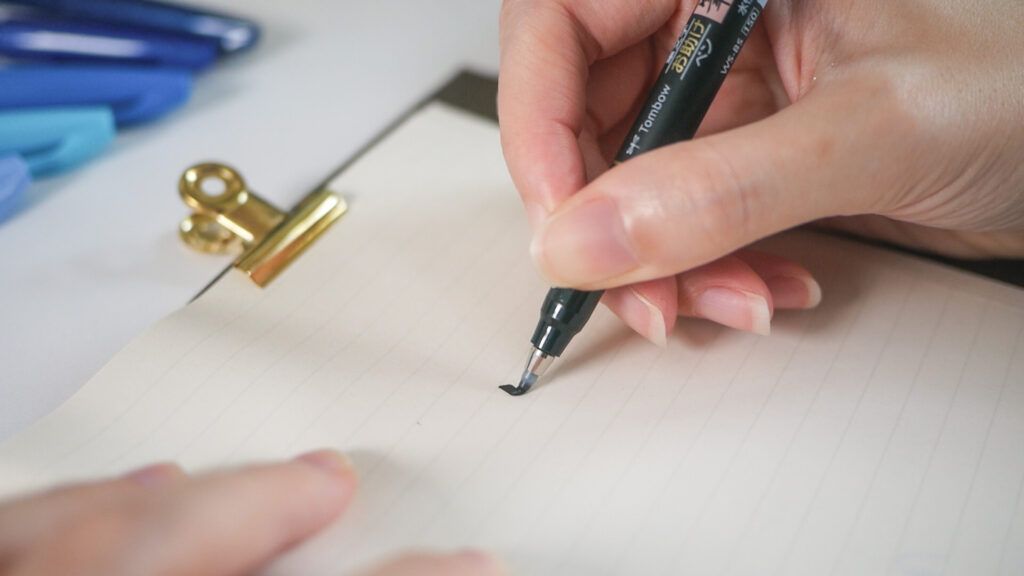 You can create thick and thin lines very easily with this pen and it is great for small lettering and artwork. However, it comes in black only at the time of this article, so if you are looking for more colours you might have to skip this one.
learn brush pen calligraphy
If you are new to brush pen calligraphy, I have an online course teaching the basics of brush pen calligraphy – from the basic strokes to writing both the lowercase and uppercase alphabet. It is available on the learning platform, Skillshare. Sign up with this link for two weeks free premium subscription!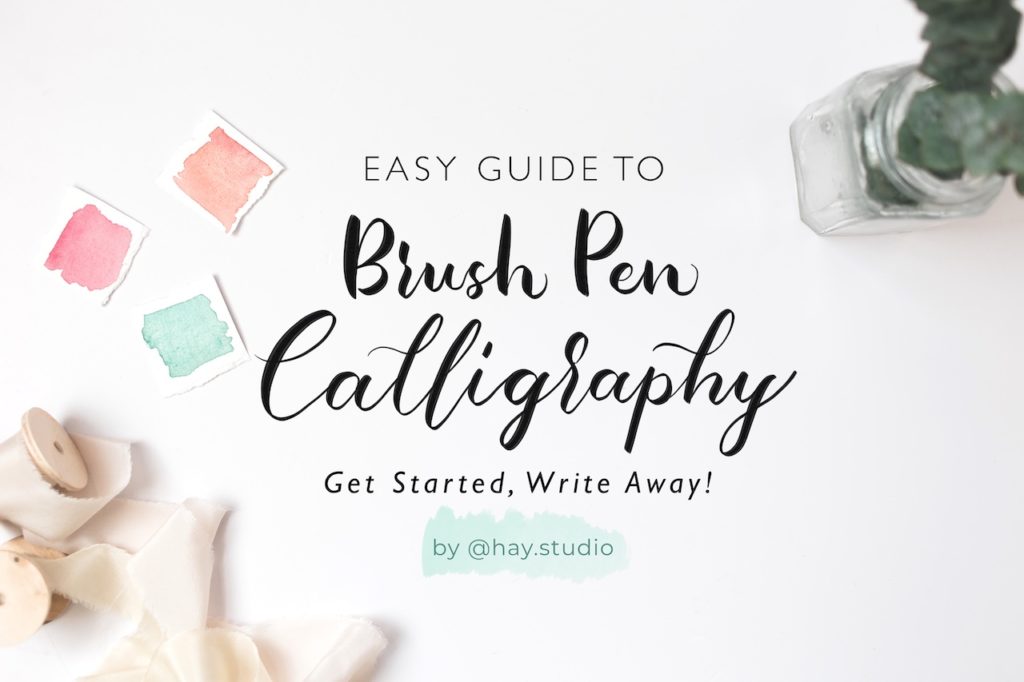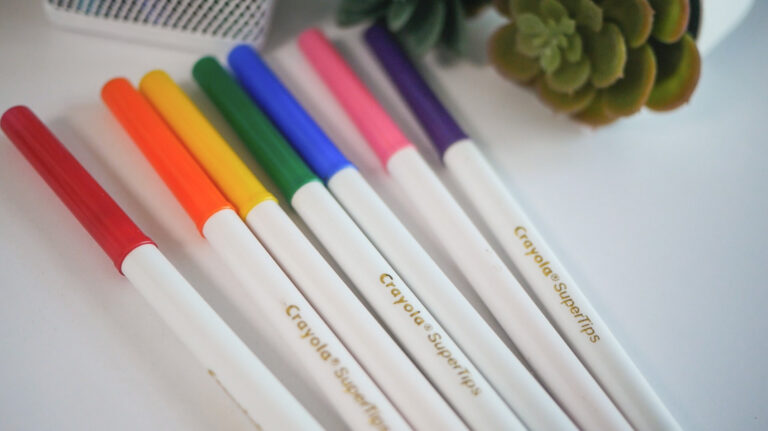 Third on the list is the Crayola SuperTips, which are not really brush pens because they don't have flexible pen tips. Hold on though, the official Crayola website describes them as having "versatile tips that draw both thick and thin lines", thus making them very popular pens for calligraphy.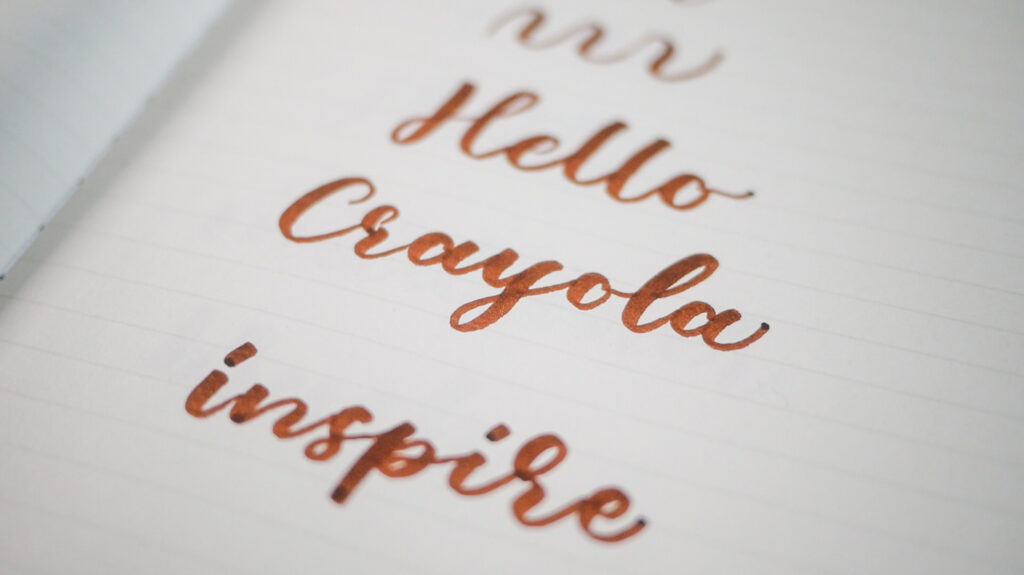 By placing the pen at different angles, you can achieve the same thick and thin lines needed for lettering. Plus, there are a ton of colour options, and they are super affordable when you get them in a set.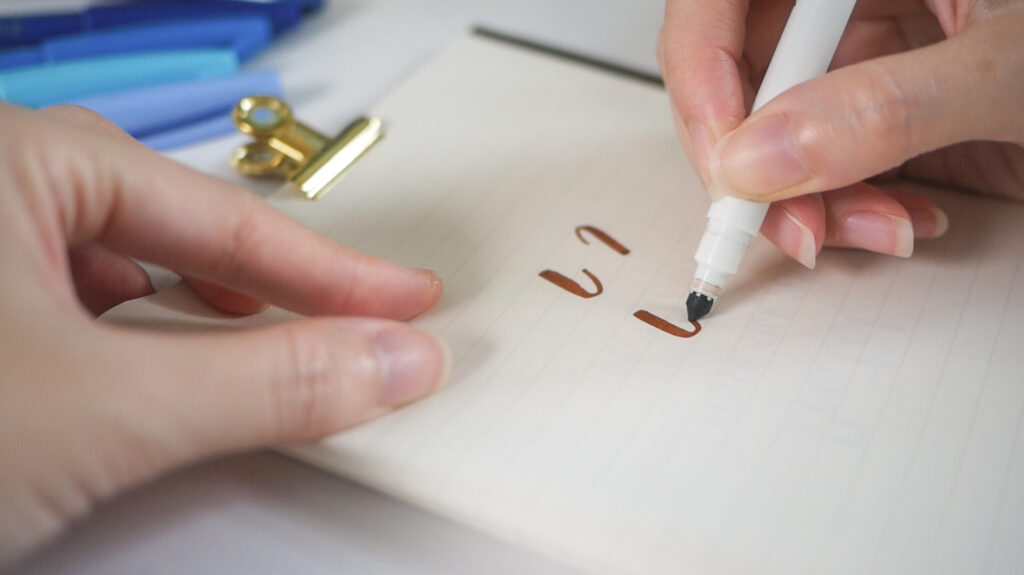 4) Zebra Mildliner Brush Pen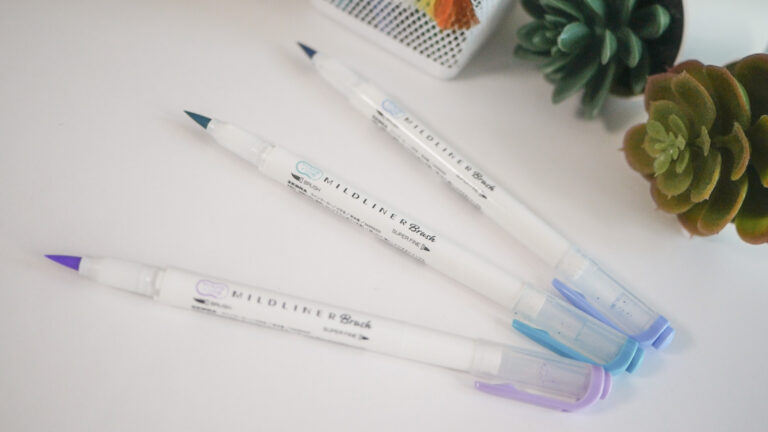 You might have seen these Zebra Mildliner Brush Pens all over Instagram. The pen tips are thicker than the brush pens mentioned earlier. They are dual-tipped with both brush tips and fine liner tips, so they can be useful if you intend to draw or outline with them. Also, they are surprisingly easy to write with and control.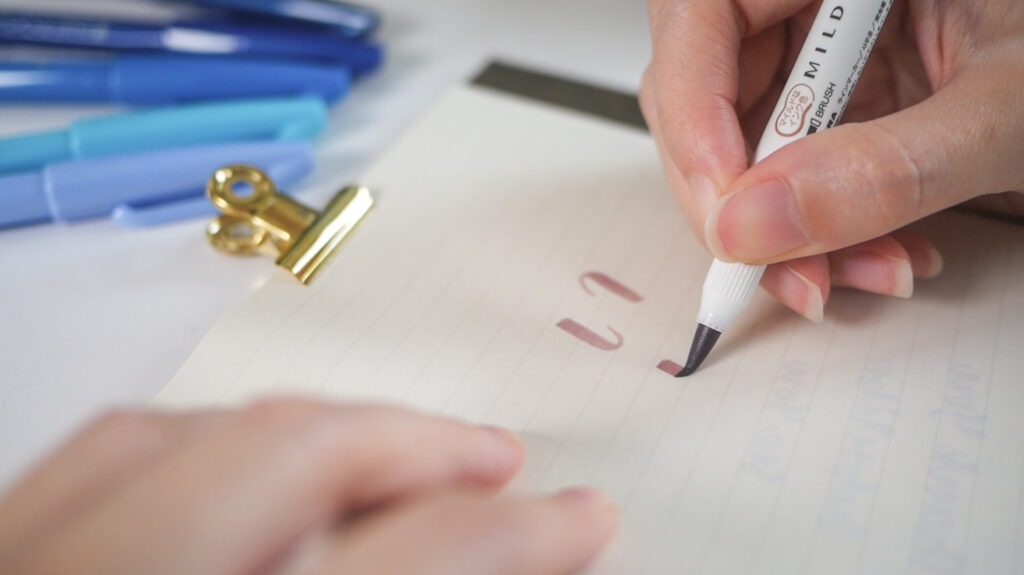 I was first attracted to them because of the unique colour options. The colours are mostly very moody and muted, so they really stand out in terms of colour choices.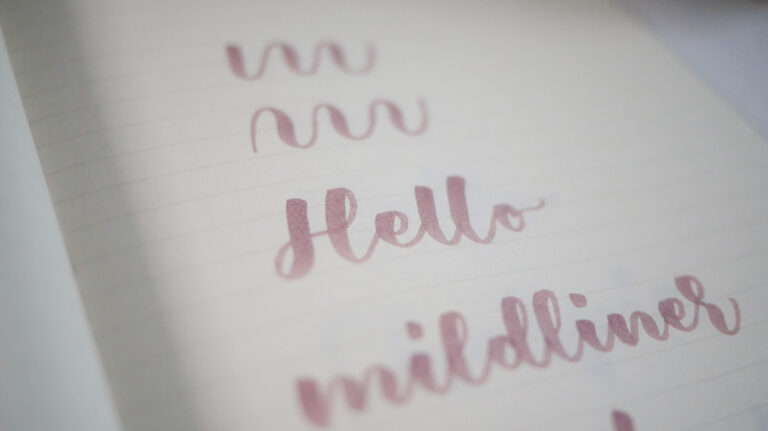 They come in a few different sets but you may also purchase them separately. They also come in matching colours as highlighters.
5) Sharpie Stained Brush Pen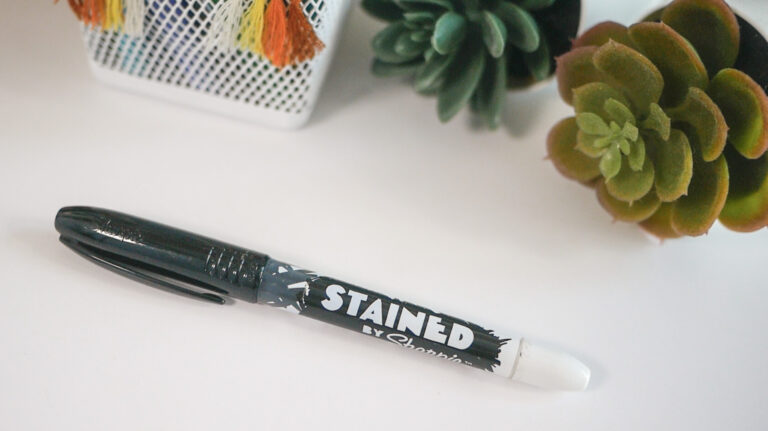 I attended a brush lettering workshop and a Sharpie Stained brush pen was given to us for the session. I was surprised because this is supposed to be a fabric marker but it performs really well on paper.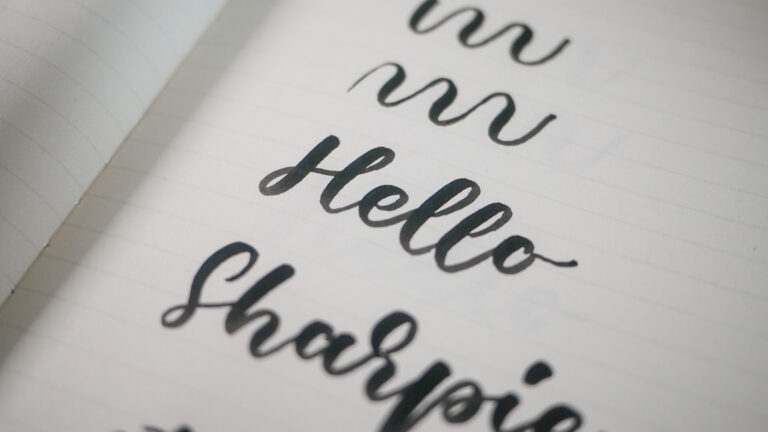 The brush tip is easy to control and the ink is super luscious and opaque. However, because of that, you need to wait quite a while for the ink to dry up completely. The pen tip is really durable since it's meant for fabrics so it does not fray easily.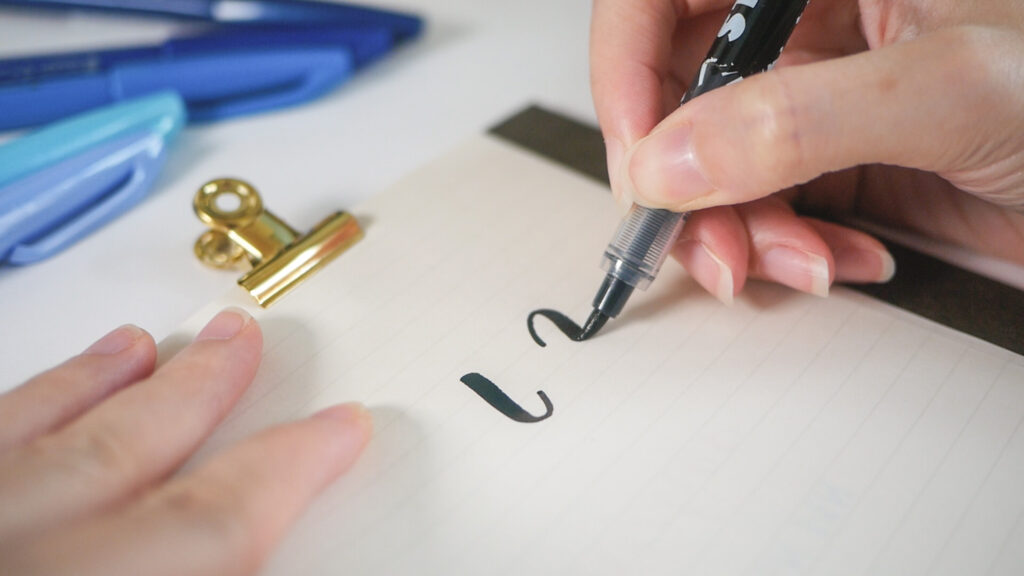 One downside of these pens is that the colours are pretty limited and basic. However, for the quality and ease of use of these pens, I'm not complaining.

6) Artline Stix Brush Marker
The last brush pen I'm recommending is the Artline Stix. The triangular pen structure makes it really easy to hold. You can even stack the pens together like Lego blocks, how cool is that? The pen tips are large compared to the rest of the brush pens mentioned, so they are great for big letterings and calligraphy. Like the Sharpie ones, the ink for the Artline Stix is very luscious and opaque too. 
Also, it appears to be blendable if you use the right paper and technique. By varying the amount of force you use during writing, you can create a gradient effect for your work.
Comparison of all six pens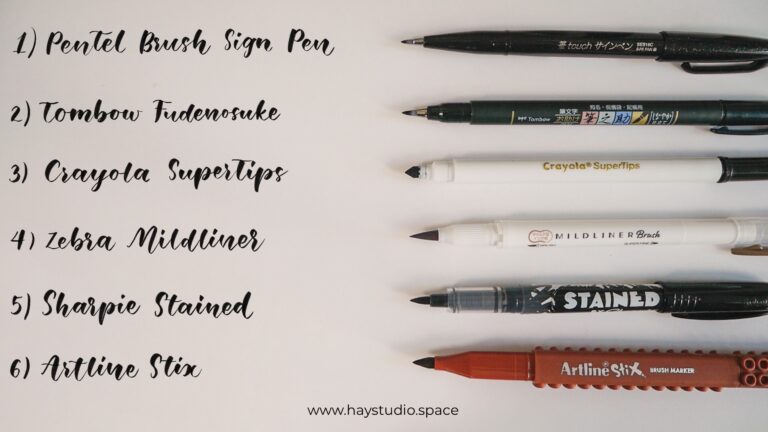 I hope you enjoyed this article and found it useful. Are there any other brush pens that I should include in this list? Leave a comment and let me know! You can also watch the video below for demonstrations of these pens in action:
Disclaimer: Some of the links above are affiliate links, meaning I earn a small percentage of commission via those links, but it doesn't cost you anything extra!
Enjoyed this post? Spread the joy!
☆ Pin this image to help this article reach more people. ☆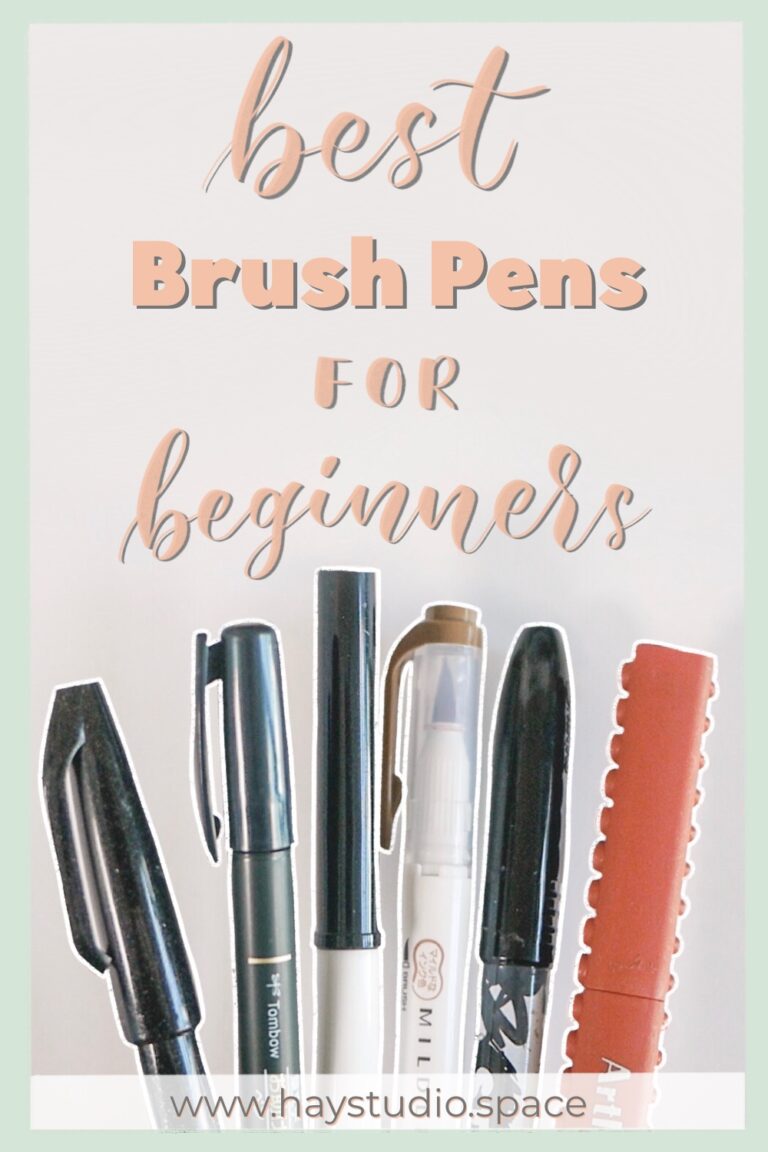 Clicking On These Helps Me Pay My Bills...